Iraqi Refugee Wanted To Bomb Malls In Texas, Federal Agent Testifies
Omar Faraj Saeed Al Hardan is accused of wanting to detonate bombs at two malls in Houston, Texas, before he was arrested.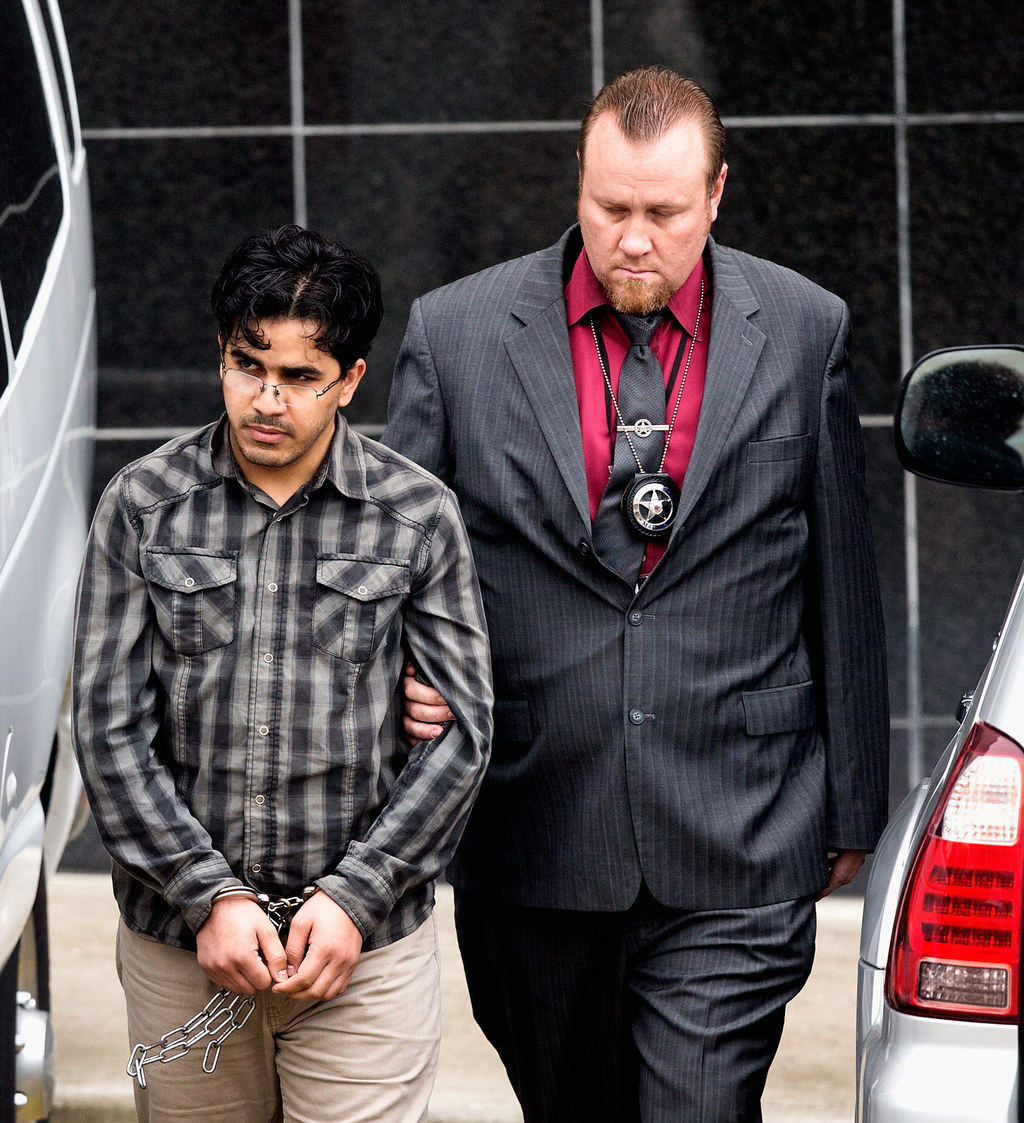 An Iraqi refugee accused of trying to help ISIS was learning how to detonate bombs at two malls in Houston, Texas, before he was arrested, a federal agent testified Thursday.
Omar Faraj Saeed Al Hardan, 24, was arrested on Jan. 7 at the same time as another Iraqi refugee, Aws Mohammed Younis Al-Jayab, who was also indicted by a grand jury on Thursday for lying about fighting with terrorist groups.
Al Hardan was indicted last week on three charges, including for attempting to provide support to a designated terrorist organization, the Associated Press reported. He pleaded not guilty to all three charges on Wednesday.
Homeland Security Special Agent Herman Wittliff testified in a bond hearing that in addition to Al Hardan wanting to set off bombs at two Houston malls, he was also learning how to make electronic transmitters that could be used to detonate improvised explosive devices.
Al Hardan, who entered the U.S. as a refugee in November 2009 and was granted residency in August 2011, wanted to use cellphones to detonate the devices, Wittliff said. Investigators found a collection of cell phones in his apartment.
"He wanted to build them (the transmitters) for ISIL," Wittliff said.
"For what purpose?" asked prosecutor Ralph Imperato.
"So he could kill people," Wittliff said.
Al Hardan's bond was denied by U.S. District Judge Lynn Hughes who agreed that he presented a serious risk if released from federal custody.
On Thursday, a grand jury in California returned with an indictment against Al-Jayab, charging him with one count of making a false statement involving international terrorism, according to the Department of Justice.
The 23-year-old is expected to be arraigned on Jan. 22 in federal court.
Al-Jayab, who was born in Iraq and emigrated from Syria to the U.S. as a refugee in October 2012, is accused of traveling overseas to fight alongside terrorist organizations in Syria.
Authorities allege that on Nov. 9, 2013, he flew from Chicago to Turkey, where he then entered Syria to fight with terrorist groups. The complaint states that between November 2013 and January 2014, Al-Jayab wrote on social media that he was fighting with the militant groups, including Ansar al-Islam, a designated foreign terrorist organization since 2004, prosecutors said.
Al-Jayab also allegedly lied to U.S. Citizenship and Immigration Services when he told officials he had never been a member of a rebel group or militia. He is also accused of lying to immigration officials when claiming during the interview that he had traveled to Turkey in late 2013 and early 2014 to visit his grandmother.
If convicted, he faces up to eight years in prison and a $250,000 fine.