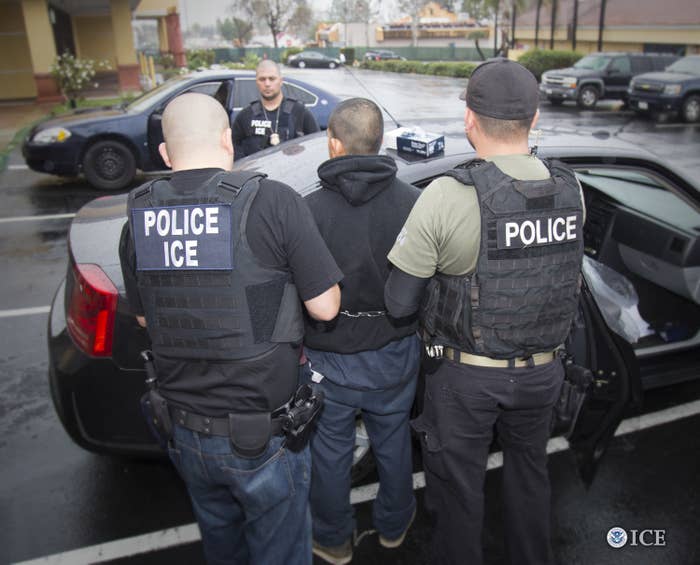 A series of immigration enforcement sweeps across the US this week sparked a wave of confusion as advocacy organizations warned of a new climate of fear for immigrants under the Trump administration.
The sweeps come weeks after President Trump signed two executive orders on immigration, one of which advised US authorities to ramp up the deportations of people who have been convicted of a crime or suspected of committing a crime. The operations by US Immigration and Customs Enforcement (ICE) appear to be the largest since he was elected.
Trump has also vowed to deport around 3 million undocumented immigrants with criminal records.

In the Los Angeles area, 160 people were detained in a series of ICE sweeps, or "enforcement surge," that focused on "at-large criminal aliens, illegal re-entrants, and immigration fugitives," the agency said in a statement. Additional people who were near the targeted immigrants were also detained.
In a conference call with reporters on Friday, David Marin, field office director for ICE enforcement removal operations in LA, said there were also operations conducted in Atlanta, New York, and Chicago. But it was unclear if more locations were targeted, and ICE officials declined to elaborate further during the call.

Marin said the operations were planned before the executive orders detailing new deportation priorities, but added that five of the people detained wouldn't have been priorities under the Obama administration.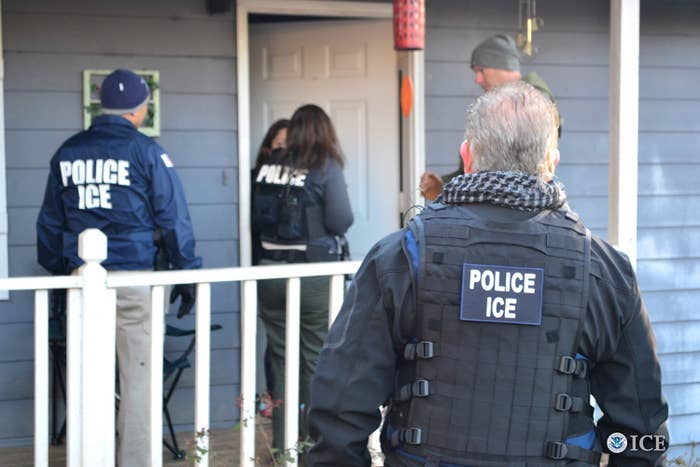 While the LA-area sweep targeted people with convictions, 113 with felonies and 38 with at least one misdemeanor, 10 detained immigrants had no criminal records.
Marin said the operation was very similar to one ICE conducted last summer that resulted in 200 people being detained.
"This is nothing out of the ordinary," Marin said. "Again, with these targeted enforcement operations, nothing different from what we've done the past five, six, seven years."
In 2015, a similar weeklong "enforcement surge" resulted in the arrests of 244 immigrants.
In an uncharacteristic statement on an ongoing operations, ICE called the allegations by immigration advocates are "false, dangerous, and irresponsible."
"These reports create panic and put communities and law enforcement personnel in unnecessary danger," ICE said. "Individuals who falsely report such activities are doing a disservice to those they claim to support."
But immigration advocates aren't buying it, and in recent days have demonstrated against what they say is an unfair crackdown that has already split up families.
An undocumented immigrant mother of two US-born children was deported this week after attending one of her regular check-ins, where she was detained. She had been convicted of a non-violent felony in 2008.
"We're seeing a situation where large numbers of people are being picked up," Angelica Salas, executive director of the Coalition for Humane Immigration Rights Los Angeles, said. "We wont make this the new normal. No, this is not routine."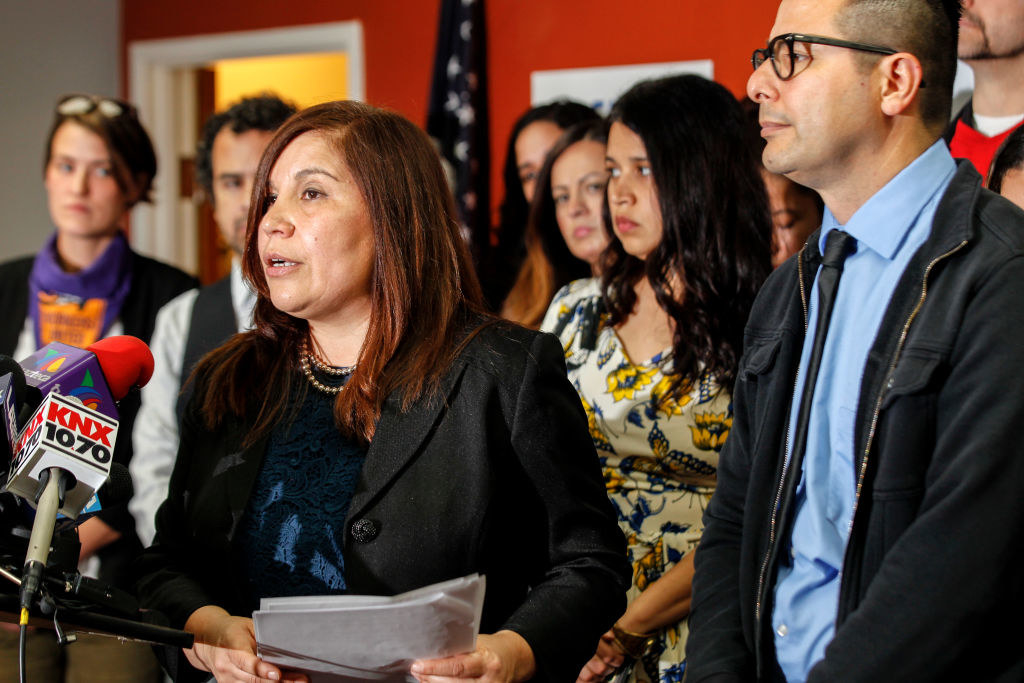 Gregorio Casar, a city councilman in Austin, Texas, told BuzzFeed News his office had received a large amounts of calls in the last 24 hours regarding ICE sweeps in his district.
"This is clearly not about public safety, but a politically motivated attempt to try to impose Trump's will on our community," Casar said. "ICE calling this an exaggeration is really Trump and ICE seeing the community rise up against them."
Texas Congressman Joaquin Castro said ICE's San Antonio field office launched a "targeted operation" in South and Central Texas.
"I am asking ICE to clarify whether these individuals are in fact dangerous, violent threats to our communities, and not people who are here peacefully raising families and contributing to our state," Castro said in a statement.
Councilman Casar said he met with an undocumented woman, a single mother who was visited at her home by ICE officials on Friday but who was not arrested.

"I spoke with those young kids today and they know and fear the government is coming for them," he said.
The National Day Laborer Organizing Network (NDLON) said they heard the ICE sweeps in New York included homes in Staten Island and Hudson Valley.
David Abud, a regional organizer from the NDLON, said in a statement the sweeps were an attempt to intimidate immigrants.
"They are attempting to normalize these attacks towards our community," Abud said. "We are now more than ever emboldened to fight every single deportation and all further attacks on our communities in whatever form they may appear."