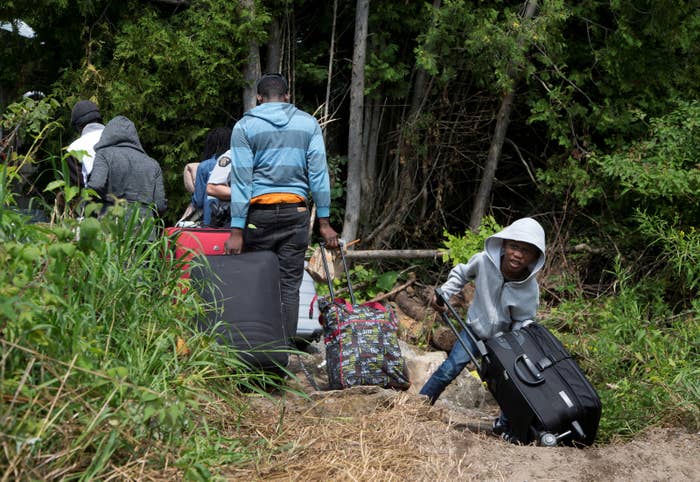 Canada is starting to feel the strain of a growing number of asylum seekers coming from the US, many of them Haitians who fear being sent back home by a Trump administration that has taken an increasingly hard line against immigration.
Quebec's immigration minister, Kathleen Weil, told reporters Thursday that the number of people seeking asylum had tripled in the last two weeks, from 50 between July 1 and 19, to 150 people a day. The onslaught of immigrants crossing the border has gotten to the point that Canadian officials have been forced to use Montreal's Olympic Stadium and a network of shelters to house the newcomers.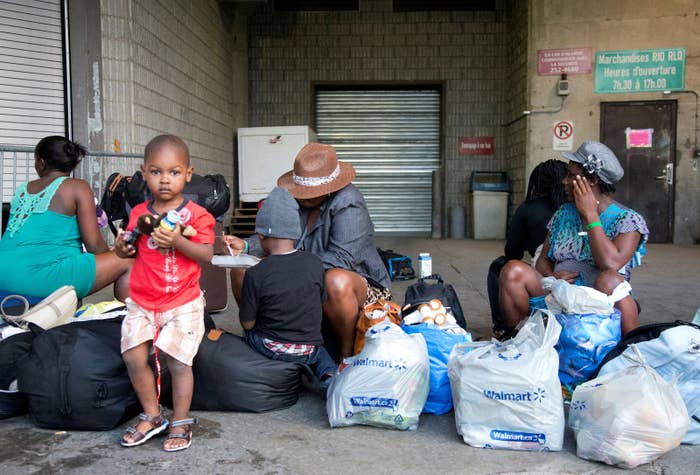 The head of the union representing Canada's border agents even called the influx "a national crisis."

The Royal Canadian Mounted Police (RCMP), which is responsible for Canada's border security, reported intercepting 781 people at the Quebec border, a popular spot for asylum seekers crossing into Canada, this year through June. Over the same period, there have been 6,505 asylum claims filed in Quebec, second only to Ontario, which saw 9,440.
Marleine Bastien, executive director of Haitian Women of Miami, said the Haitian asylum seekers are worried the Trump administration won't extend the temporary protected status (TPS) they received after the 2010 earthquake. In May, then-Homeland Security Secretary John Kelly said the US would extend TPS for Haitians by six months, but indicated it would be for the last time.
"That's what's causing this mad dash to Canada," Bastien said. "It's sad because these people are legal until Jan. 22, 2018, and they are leaving out of sheer desperation, anxiety, and fear."
Some 58,000 Haitians in the US currently have TPS.

Patrice Lawrence, who does policy and advocacy for the UndocuBlack Network, which focuses on black undocumented immigrants, said the Trump administration has given no indication that it will help the migrants.
She pointed to the administration making all undocumented immigrants eligible for deportation, and Kelly said he has doubts about the legality of President Obama's Deferred Action for Childhood Arrival Program (DACA), which gives thousands of migrants brought to the US as children protection from deportation and a work permit. Together with President Trump's plans to overhaul the legal immigration process, Lawrence said they are all indications of a possible clamp down on TPS.
"People are feeling hopeless," Lawrence told BuzzFeed News. "DACA is in trouble, TPS is in trouble, and we just don't foresee this president doing anything to help immigrants."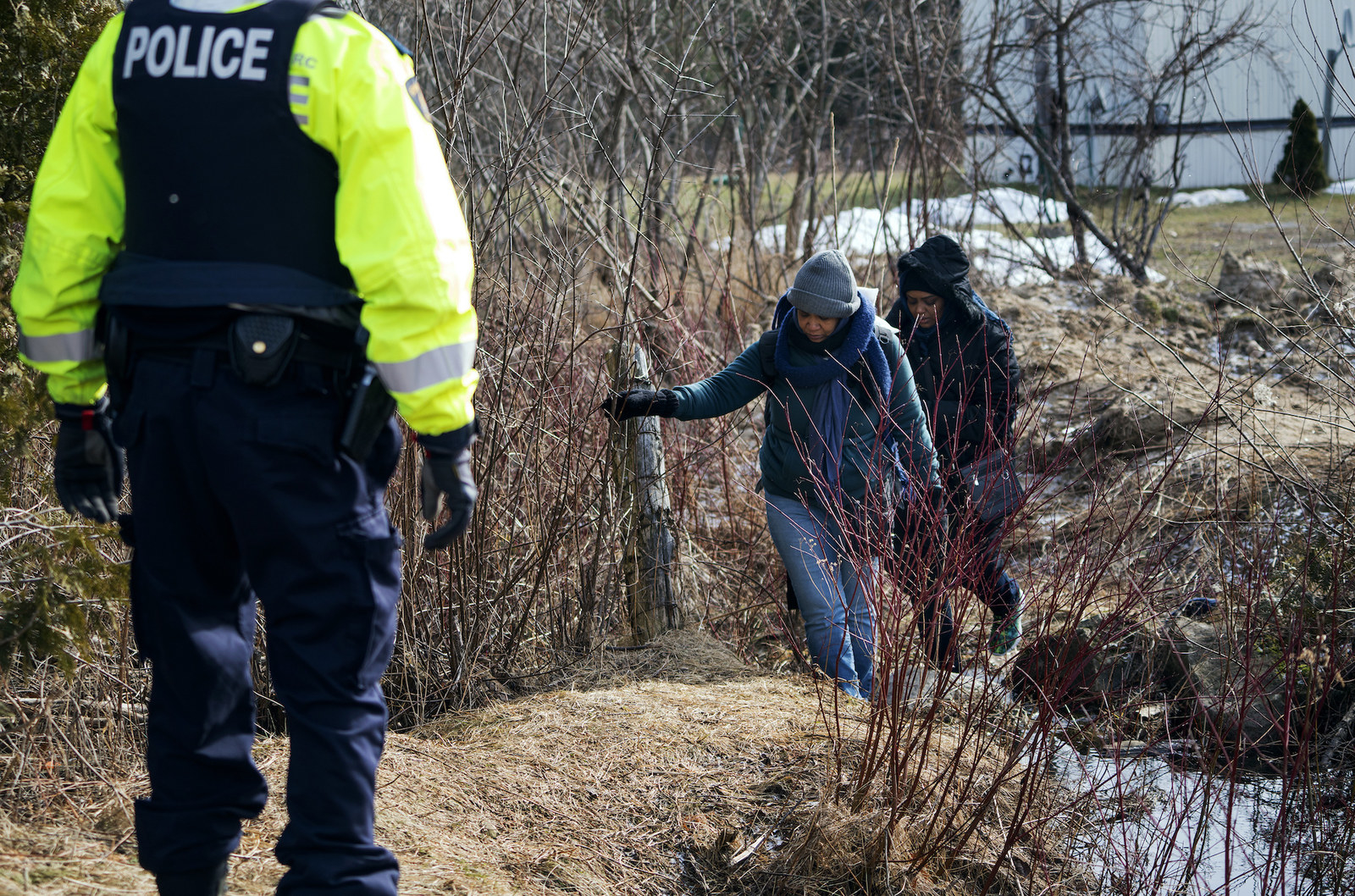 Churches and immigration rights groups across the US have even set up an underground network to ferry undocumented immigrants, many of whom have lived here for years and have deep ties, to the Canadian border.

But it's not as easy as it appears north of the border, said Andres, a 36-year-old who sought asylum in Canada in April. Andres asked that BuzzFeed News not use his name because he lost his initial asylum bid and is awaiting his appeal.
"They treat us well here, but the process is complicated," he said. "The government really wants something bad to have happened to you back home before giving you asylum and I wasn't going to wait to be killed."
Andres fled Guatemala for the United States in 2003 after a cartel member asked him to help him win a local election. If he didn't help, or if the cartel member lost the election, Andres said he was told he would be killed.
So when the cartel member lost, Andres said he fled. His brother and cousin were killed shortly after.
After Trump took office and Andres started seeing reports of ramped up deportations, he feared being sent back and arranged for an asylum interview in April. His bid was denied June.
"If they send me back home I'll be killed," Andres said.