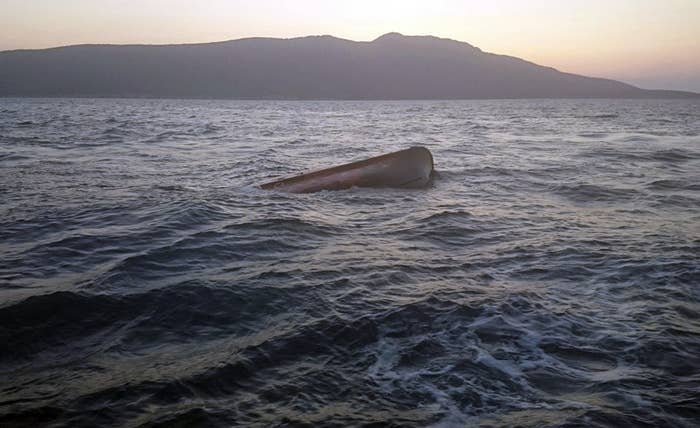 The tragic plight of people fleeing Syria's civil war was captured Wednesday in widely distributed images of a lifeless young boy on the shores near Turkey's resort town of Bodrum.
The child is believed to be among a group of migrants who are feared dead after boats carrying them to the Greek island of Kos capsized.
The boy was identified by Turkish media as 3-year-old Aylan Kurdi, whose 5-year-old brother reportedly died on the same boat.
Some images show Kurdi face down in the surf as waves come up to the shore. Another shows a paramilitary police officer carrying his body.
The number of Syrians fleeing the Islamic State and heading to Europe seeking international protection continues to increase, the U.N. Refugee Agency said. The group said the figure remains comparatively low, with about 6% of Syrians fleeing the country seeking refuge in Europe.

The U.N. Refugee Agency said about 4.1 million people fleeing Syria had been registered as refugees.
Peter Bouckaert, emergency director for Human Rights Watch, said he retweeted another image of the toddler lying face down on the beach to highlight "Europe's paltry response in the face of a growing crisis."
"Some say the picture is too offensive to share online or print in our newspapers," Bouckaert said. "But what I find offensive is that drowned children are washing up on our shorelines, when more could have been done to prevent their deaths."
All of the nation's leading newspapers ran the dramatic, jarring photos on their front pages — a testament to the immense public reaction.