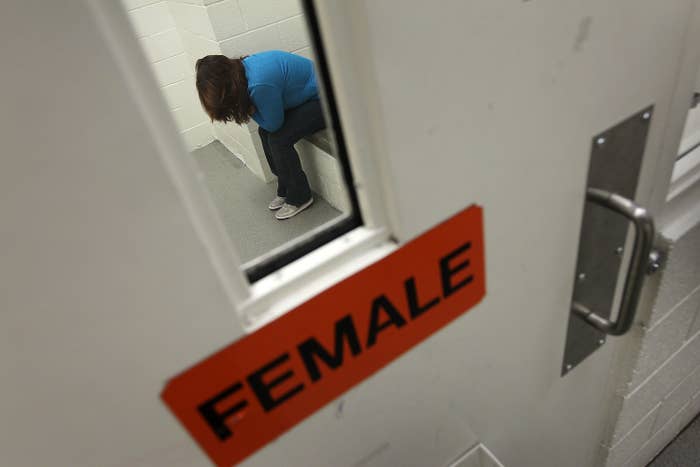 Three immigrants allege Immigration and Customs Enforcement guards carried out a "pattern and practice" of sexual assault and harassment inside a Texas detention center.
The continued sexual harassment and assaults the immigrants allegedly experienced at the hands of ICE officers were detailed in a complaint filed with the El Paso County District Attorney, the US Attorney's Office for the Western District of Texas, and the Department of Homeland Security's Office of Inspector General this week. The allegations inside the El Paso Processing Center (EPPC) were first reported by ProPublica.
According to the complaint, ICE guards would take advantage of camera blind spots at the El Paso facility, offer women money in exchange for sexual favors, and warn them against reporting anything, saying no one would believe them. One immigrant man was thrown into solitary confinement after complaining about harassment, the complaint said.
The women spoke out despite feeling powerless, said Linda Corchado, director of legal services for Las Americas Immigrant Advocacy Center, which filed the complaint.
"Mapping out systemic patterns of abuse helps us all see that this is not singular, that in fact there are many more detained women who have become victimized by men in power," Corchado told BuzzFeed News. "I hope that many more women will speak out. Without them and their stories, how can we dismantle a system that has destroyed their lives? We need them."
In a statement, ICE said it has zero tolerance for any form of sexual abuse or assault against immigrants in their custody and takes all allegations seriously. The complaint is being investigated by the Office of Professional Responsibility (OPR) and the Office of the Inspector General (OIG).
"When substantiated, appropriate action is taken," ICE said.
In the complaint, a woman identified as Jane Doe 1 said an ICE guard took advantage of camera blind spots to forcibly kiss and touch her "intimate parts" in November.
Several days later, the unidentified ICE officer told her that if she "behaved," he would help with her release. When Jane Doe 1 refused, the ICE officer told her no one would believe her if she reported him.
About a month later, Jane Doe 1 noticed the ICE officer was watching women through a window while they used a bathroom. When she reported the incident to a captain, she said they "responded dismissively" and scared her from reporting further misconduct by the ICE officer.
Jane Doe 1 didn't see the officer for a few months until March 2020, when he was increasingly aggressive and intimidating toward her.
"She has lived in constant panic that he may do something against her again," the complaint states.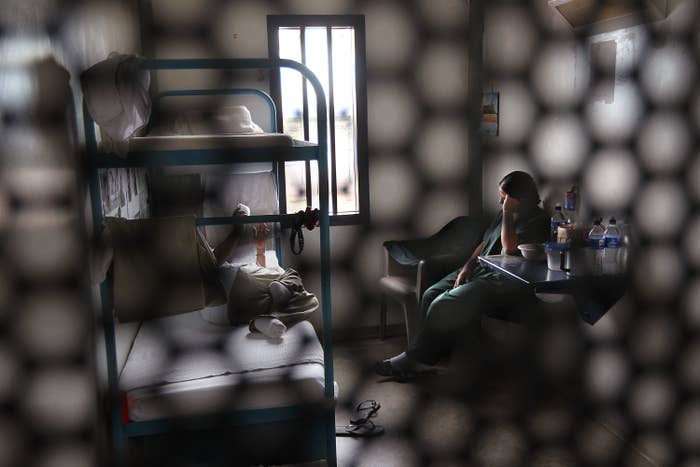 Jane Doe 1 also says she was sexually assaulted two times by another ICE officer.
In May, the other ICE officer pulled her aside as she walked from the medical unit to her barrack and began to kiss and touch her intimate parts, the complaint states. About a month later, the ICE officer forcibly kissed her and touched her again. Jane Doe 1 told him she would report him if he didn't stop.
"Officer [redacted] reportedly told her that no one would believe her and that there was no evidence of the assault since he had assaulted her in a camera blind spot," the complaint states.
Corchado, of Las Americas, said Jane Doe 1 is set to be deported and fears her alleged harassers will not face consequences if she is removed from the US.
Immigrants filed 14,693 complaints against ICE between January 2010 and July 2016, according to figures obtained by the advocacy organization Freedom for Immigrants. At the time, the top five facilities with the most sexual assault complaints were all privately-run immigration detention facilities. ICE relies on a sprawling network of contracts worth millions of dollars with private for-profit companies and existing jails to detain immigrants.
The El Paso detention center the complaints stem from is run by private company Global Precision Systems, which contracts with ICE to operate EPPC. A spokesperson for Global Precision Systems, a subsidiary of Bering Straits Native Corporation, said they were unable to comment on "pending legal matters."
It's rare that the OIG investigates complaints filed by immigrants against Department of Homeland Security agencies. In 2017, BuzzFeed News reported that of at least 33,126 complaints of sexual and physical abuse against DHS between January 2010 and July 2016, just 225, or 0.07%, were investigated.
The OIG did conduct 570 investigations of sexual and physical abuse, but only 225 arose from a complaint. More complaints were submitted against ICE than any other DHS agency.
In 2018, the most recent year for which data is available, there were 374 sexual assault allegations. Of those, 48 were substantiated, 215 were unsubstantiated, and 29 remain open, according to ICE.
In May, BuzzFeed News reported on a woman who sued a private prison company alleging she was raped inside an ICE detention center in Texas, which resulted in her giving birth to her attacker's daughter. CoreCivic, the private prison company paid by the federal government to operate the Houston Processing Center where the woman was detained, denied the allegations.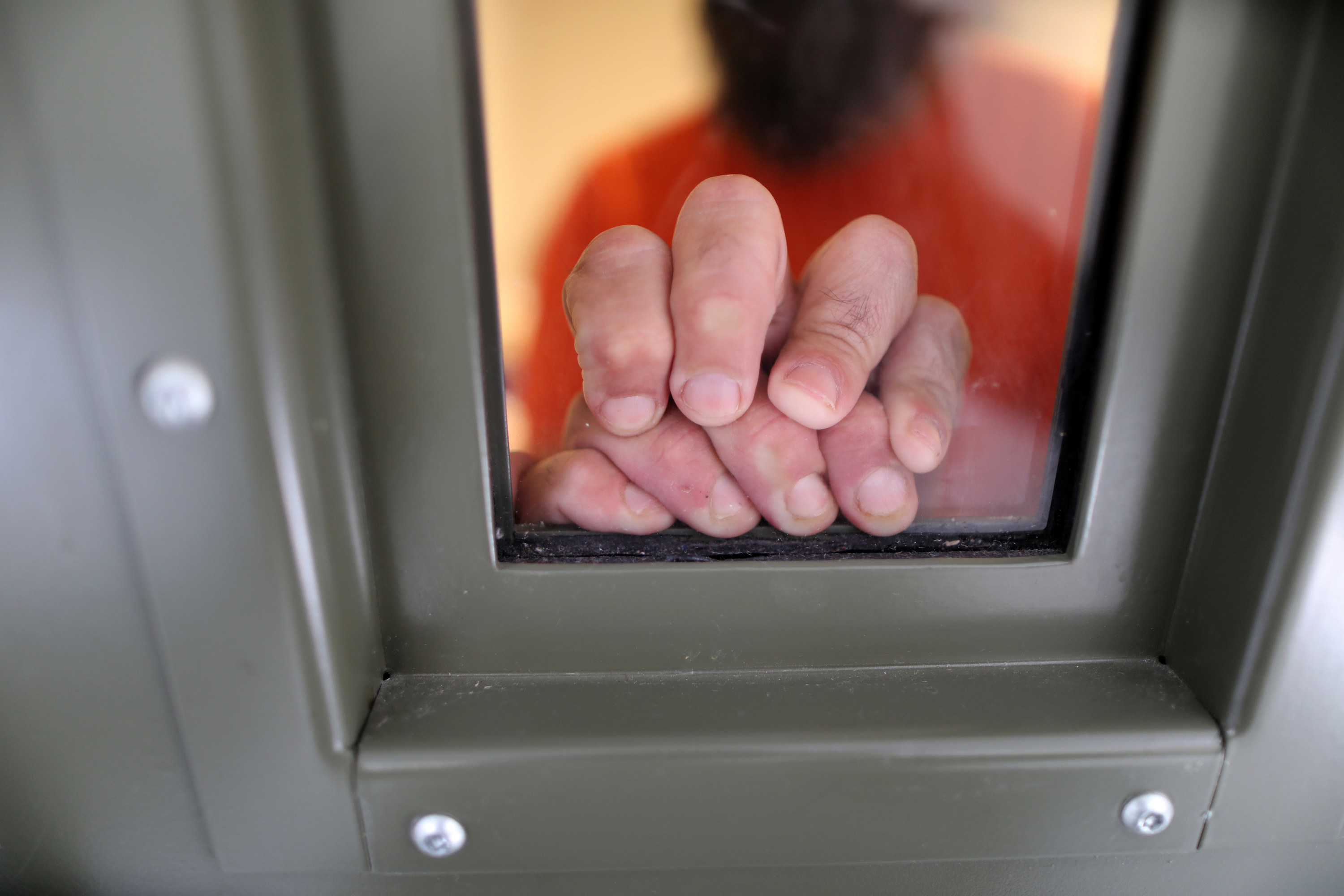 Another immigrant woman, identified as Jane Doe 2 in the complaint, reported six incidents of sexual harassment at the hands of an ICE officer. Between March and April, the officer repeatedly told the woman she was attractive and said she should "fool around" with him, but she refused his advances.
The guard also told Jane Doe 2 he could pay her a lot of money if she engaged in sexual acts with him, the complaint states. When Jane Doe refused, the officer reportedly told her "she had no rights in the facility and that no one would believe her."
For the three months Jane Doe 2 was detained at the El Paso detention center, she saw repeated instances in which male officers "freely and openly" made advances toward detained women. The ICE guards would also try to make sexual arrangements in exchange for necessities like soap or a clean uniform, the complaint states.
Even after she was released in April, ICE guards allegedly continued to harass her via messages relayed to two women in detention whom Jane Doe 2 is still in contact with.
The complaint also includes allegations from a male detainee identified as John Doe who said he caught an ICE officer staring at him as he showered. His complaint prompted the ICE guard to "repeatedly rub his genitals and stare" at him, the complaint states. After being confronted by the officer after complaining to superiors, John Doe said he was placed in solitary confinement for five days.