Homeland Security Chief Calls For "Substantial Changes" In How Immigrant Families Are Detained
Jeh C. Johnson, secretary of the Department of Homeland Security, called for a number of reforms in how the agency detains undocumented immigrant families in an effort to cut down on the length they're held.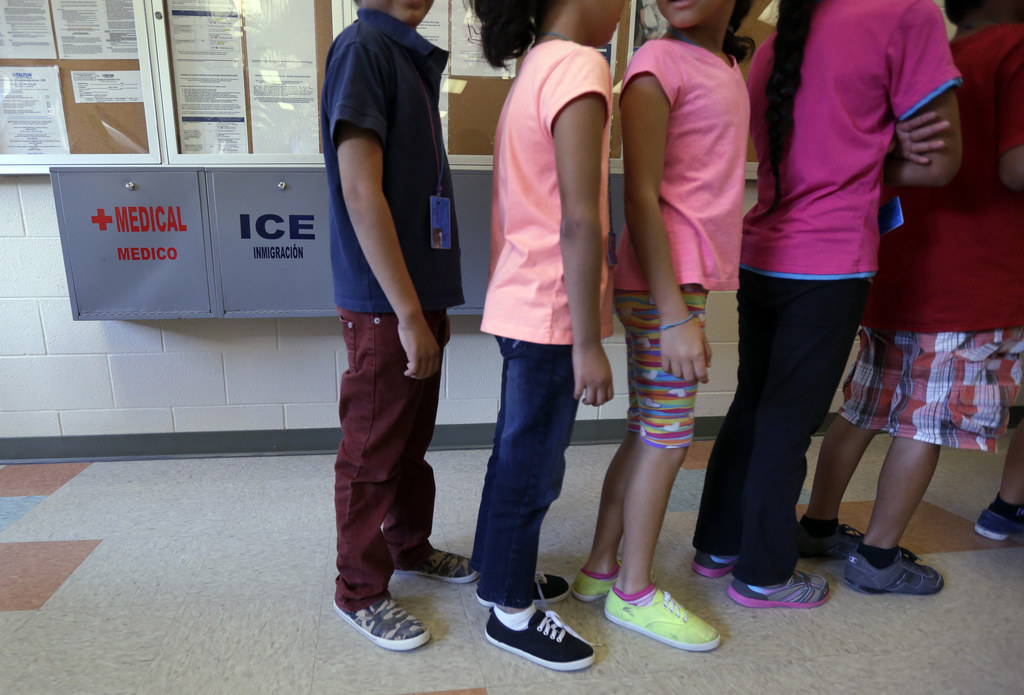 Homeland Security Secretary Jeh C. Johnson on Wednesday called for "substantial changes" in how undocumented immigrant families are detained, saying prolonged incarceration is an inefficient use of the government's resources.
"We must make substantial changes in our detention practices with respect to families with children," Johnson said in a statement. "Once a family has established eligibility for asylum or other relief under our laws, long-term detention is an inefficient use of our resources and should be discontinued."
BuzzFeed News previously reported that lawmakers who toured facilities in Texas called for a closure of family detention centers and met with Johnson Tuesday night.
Human rights activists and detained immigrants have long protested living conditions inside some of the centers, the amount of time detainees are kept in custody, and the remoteness of the facilities. There have been reports of hunger strikes and suicides immigrant groups say were caused by conditions.
Johnson said the Department of Homeland Security would offer "monetary bond or other condition of release" to detained families who successfully make a case for ear of persecution at home. At the same time, those who don't ask for relief will be deported promptly as part of the changes.
The United States Citizenship and Immigration Services was also directed to conduct asylum interviews within a reasonable timeframe, during which families will be told about their rights and responsibilities in the immigration system.
The changes follow a list of reforms the department announced in May.
Last year, a surge of Central American children, some of them accompanied by their parents, started showing up on the U.S. border, many of them fleeing violence and poverty back home.
Royce Murray, director of policy for the National Immigrant Justice Center, told BuzzFeed News they were encouraged by the reforms, but maintained that there was a lot of work left to be done.
"It will address prolonged detention," Murray said. "But it still allows for detention of family and its hard to celebrate that, even though we welcome the changes."
Murray was also glad that the DHS said it would take a detainee's ability to pay a bond into account. She estimated that there are currently about 2,670 immigrants being held in three family detention centers in the U.S. — one in Karnes, Texas, another in Dilley, Texas, and a smaller one in Berks County, Pennsylvania.
"Asylum seekers have no real place in detention," Murray said.
Ben Johnson, executive director of the American Immigration Council, in a statement said he hopes this is the first step toward ensuring a fair process to families seeking protection in the U.S.
"Unfortunately, the secretary continues to express the administration's belief that family detention can be justified and reformed. It cannot," Johnson said. "Family detention is unjust, inhumane and incompatible with our nation's values and our international obligations."