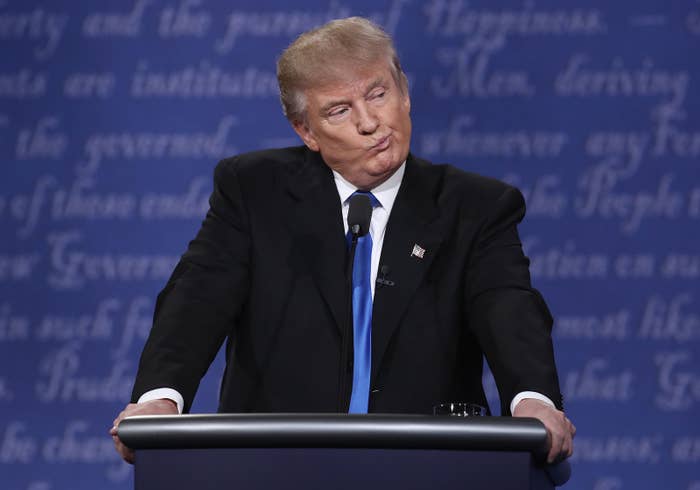 In the days following his first presidential debate with Hillary Clinton, Donald Trump has shifted his opinion on the outcome, calling it "rigged," complaining about his microphone, and maintaining he was not sick despite sniffling through the event.
"When I first did it I thought he was fine, I wasn't thinking about it," Trump told Fox News host Bill O'Reilly. "In reviewing it I was disappointed."
"I had to fight the anchor all the time on everything I said - what a rigged deal," Trump said.
"My mic was defective within the room," Trump told reporters moments after the debate. "I wonder was that on purpose?"
4. During the same interview Trump said he was going to bring up former President Bill Clinton's affair with Monica Lewinsky but decided not to because Chelsea Clinton was in the room.
"No, no, no sniffles. You know the mic was very bad but maybe it was good enough to hear breathing," Trump said to Fox & Friends. "But no sniffles. No cold."