President Donald Trump and first lady Melania Trump danced to Frank Sinatra's "My Way" at the Inaugural Ball.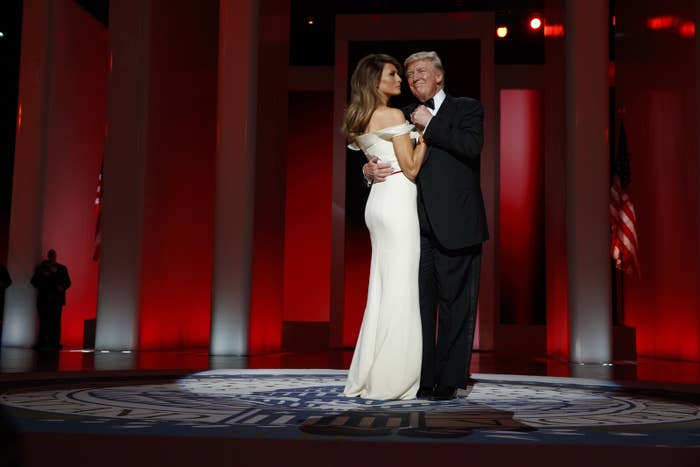 But things started to get a little awkward when Trump appeared to be mouthing "My way" to the audience.
Then in the middle of the dance, Trump started to fist bump.
Later, Trump reached out to Vice President Mike Pence for a ~touching~ moment.
And people had a lot of thoughts about the whole thing.
Melania's face summed it up.