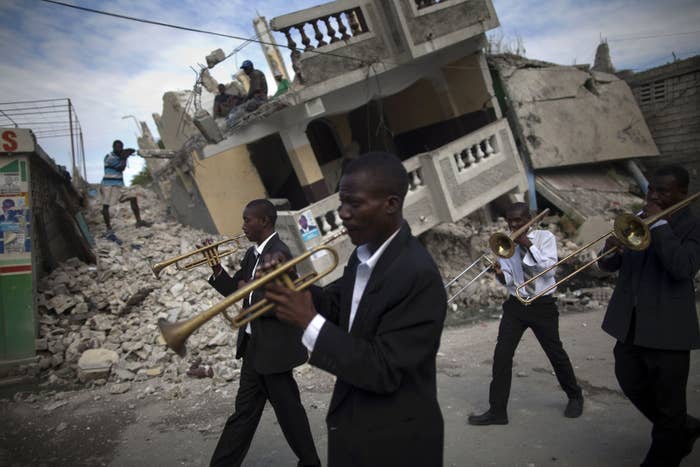 Nearly 60,000 Haitians will lose temporary deportation protections given to them after an earthquake in 2010 leveled their country's capital and killed more than 200,000, the Trump administration announced Monday.
The magnitude-7 earthquake struck Haiti on Jan. 12, 2010, devastating the island's infrastructure and leaving millions of people homeless.
Those who fled the island and were granted Temporary Protected Status (TPS) in the US will lose their protections on July 22, 2019, giving them and their government time to prepare. Once the 18 months are up, Haitians with TPS will revert back to the immigration status they currently had.
"Those without legal status will be eligible for removal," a senior administration official said. "They are not going to be targeted for any enforcement action in the next 18 month because their TPS status is still good."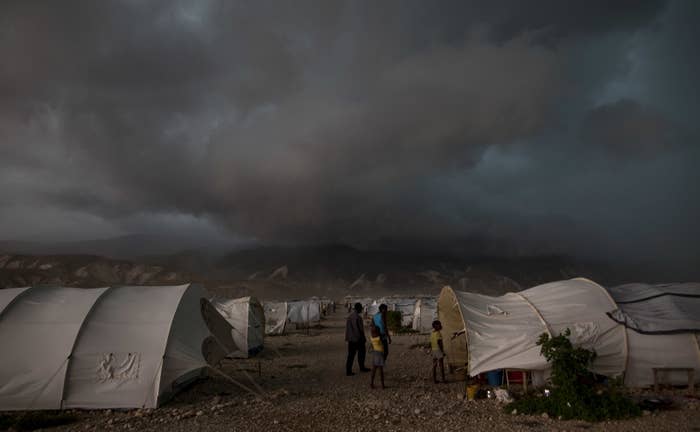 Immigrants with TPS are allowed to live and work in the US if it is determined that they are unable to safely return to their home country because of an environmental disaster, armed conflict, or other extraordinary conditions.

The decision comes after former DHS Secretary John Kelly in May 2017 said Haiti had made considerable progress and that the country's TPS designation will likely not be extended past six months.
In a statement, the DHS said Acting Secretary of Homeland Security Elaine Duke determined the conditions caused by the 2010 earthquake no longer exist and under the law, the current TPS designation must be terminated.
Earlier this year, the Trump administration announced it was terminating TPS for about 2,500 Nicaraguans. During that announcement Duke pushed back a decision on whether to revoke or extend TPS for an estimated 57,000 Hondurans to July 5, 2018.

An administration official said Duke considered a decrease in the number of internally displaced Haitians because of the 2010 earthquake and noted that there is a legitimate government in place.
Duke also met with government officials from Haiti before making her decision, officials said.
Asked whether they are encouraging Haitian families with US-born kids to take the children back with them, officials said they will have to make a decision on what to do on an individual basis and that if they qualify for other ways to legalize their status they should.
"It's going to have to be on a case-by-case basis for the families to see what's best for them, we acknowledge this is a decision that will clearly impact a lot of people," an official said on a call with reporters.
Rep. Ileana Ros-Lehtinen said the announcement underscored a need to pass a legislative solution for TPS recipients who have been working and law abiding.
Hurricane Matthew struck Haiti in October 2016 with flooding up to 40 inches in some areas and responsible for more than 1,000 deaths. It was the first Category 4 hurricane to strike the country since Hurricane Cleo in 1964 and a United Nations official said it was the worst humanitarian crisis in Haiti since the 2010 earthquake brought devastation.