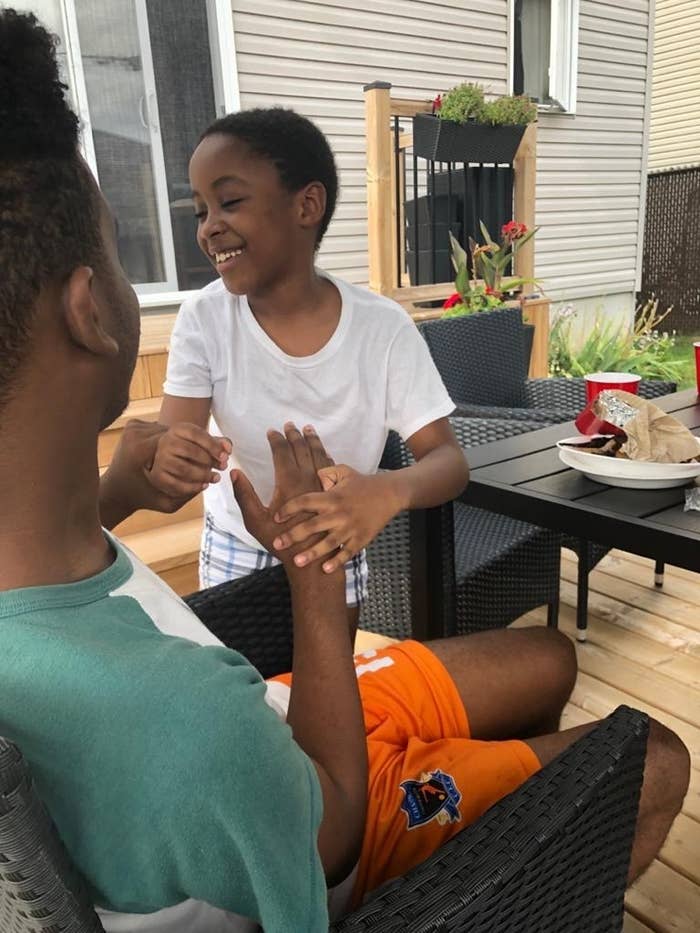 A 9-year-old Haitian boy could be separated from his older brother by immigration officers on Tuesday, according to their attorney, despite having visas to enter the US.
Milli Atkinson, legal director at the San Francisco Immigrant Legal Defense Collaborative, said the two brothers had been detained by US Customs and Border Protection (CBP) officers at San Francisco International Airport since Sunday afternoon.
Vladimir Fardin, 9, was planning on visiting California with his brother Christian Laporte, 19, who is a student at Diablo Valley College in the Bay Area. Fardin was traveling on a tourist visa and Laporte was entering the US on a student visa. However, CBP detained and took away their visas because Laporte was missing an I-20 form, which proves a student has been admitted to a school full-time and that they have sufficient money to stay in the US.
"These are really minor technical things. This shouldn't be a big deal or happening this way," Atkinson said. "CBP also hasn't let me talk to them so I don't even know how they're doing."
In a statement, CBP said that during an interview at the airport officers determined that Fardin had previously attended elementary school in California on a B-1 tourist visa, which violated the terms of that visa, and was intending to resume his schooling. CBP said Laporte was missing required admissibility documentation.
Laporte was deported to Mexico Tuesday morning and was expected to take a flight from there to the Dominican Republic. Fardin was turned over to ICE pending his transfer to a shelter operated by the US Department of Health and Human Services (HHS) Office of Refugee Resettlement (ORR). Because Fardin was in the US without a "legally-acceptable and court-recognized guardian," he was classified as an unaccompanied immigrant minor, CBP said.
Instead of revoking Fardin's visa, CBP could have told the 9-year-old he couldn't enroll in school anymore and that he had to reimburse the government for the cost of previously attending, Atkinson said. Immigration authorities could have also used their discretion to tell Fardin he couldn't attend school anymore and allowed him to return to Haiti.
"What [CBP] chose to do instead was take this 9-year-old's visa away, put him in a situation that turned him an 'unaccompanied alien minor,' and had to be turned over to a shelter," Atkinson said. "They did this knowing that yesterday his mother had offered to fly to San Francisco, meet him at the airport and take him home."
Fardin's experience highlights the increased consequences and punishment Black people receive while navigating the US immigration system, much like the nation's criminal justice system, Atkinson said.
CBP "targeted this child and isolated him from family and adults who could've possibly explained the situation," Atkinson said.
In addition to the missing form, Laporte also needed to sign in to the Student and Exchange Visitor Information System (SEVIS), but CBP wouldn't let him log in, according to Atkinson.

CBP could release the two brothers under a process called "deferred inspection" and allow Laporte to complete the process. Instead, Laporte faces deportation while Fardin is sent to a government-run shelter in Texas for unaccompanied immigrant minors before being he will also be deported to Haiti.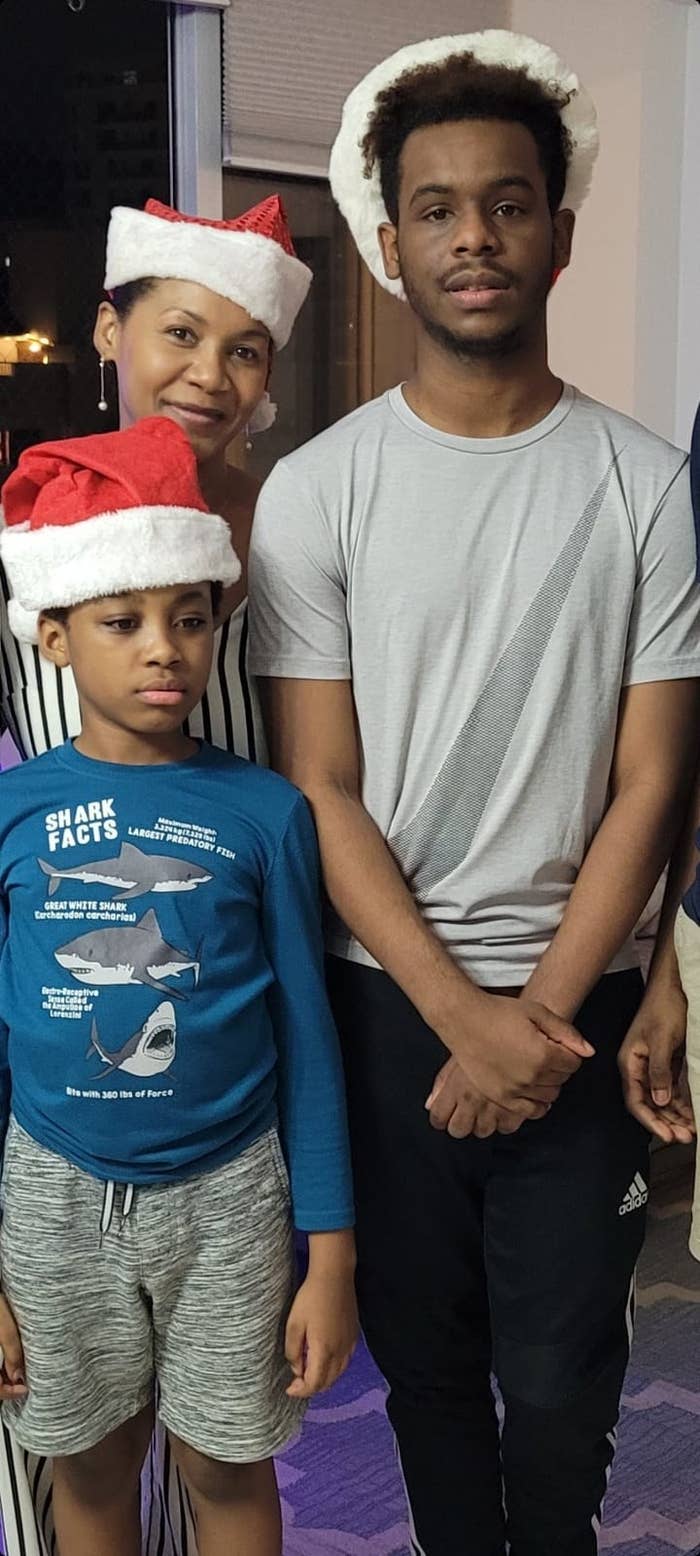 "To a 9-year-old, this really is a jail," Atkinson said. "It's going to take a while for him to understand what is happening, and like other children who were separated, he may be living in constant fear and anxiety that he is going to lose his parents at any moment. That's pretty long-lasting even after children get released."
Atkinson believes that previous administrations would try to find a different solution in situations like this before separating children.
"In the last four years, this was something the administration did regularly, and they did it as a deterrent, but it doesn't work as a deterrent and they know this by the number of immigrants who continue to cross the border and enter the US," Atkinson said. "This administration questions everything and uses every opportunity to cause harm."
Michaelle Pyroll, the boys' mother who lives in Haiti, said the last time she was able to communicate with her sons was when Laporte texted her and said they were being detained by CBP on Sunday.
"I haven't slept or been able to eat in two days," Pyroll told BuzzFeed News. "I don't know if they're being treated well. I don't know anything. I just want my children to be released. They did nothing wrong."
Linsay Etienne, 29, a close family friend in the Bay Area who considers Fardin and Laporte as little brothers, said they were supposed to stay with her during their visit.

"They have a bond like no other; Christian is very protective of him in a very father sense," Etienne told BuzzFeed News.
Laporte attended boarding school on the East Coast on a student visa before enrolling as a first-year at Diablo Valley College. After Laporte visited Haiti for the holidays, Fardin said he wanted to see what his brother's life was like in the US.
Etienne said they never would've imagined that Fardin would be separated from his older brother and sent to a government shelter.

"It would just kill Vladimir to be sent to a shelter," Etienne said. "Who takes a child away from the people they love?"
UPDATE
This story was updated with a statement from CBP, which said the 9-year-old had attended elementary school in California in violation of his tourist visa.