More Than 20 People Killed In Siege On Somali Beachfront Restaurant
At least five gunmen stormed the beach after a car bomb went off at a popular restaurant.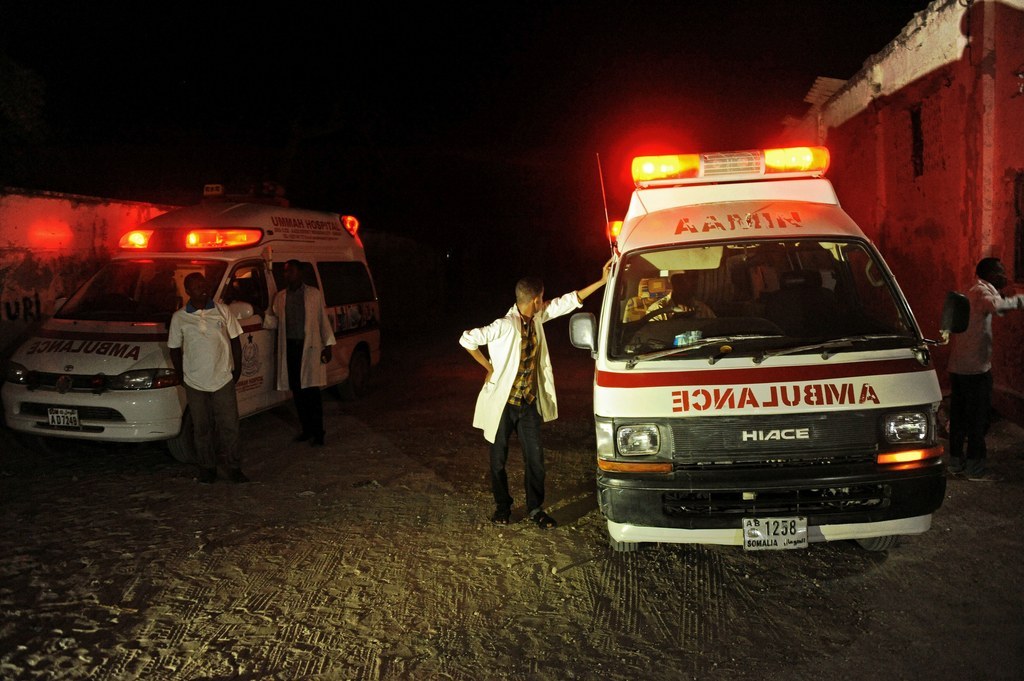 Gunmen opened fire at a beach in Somalia's capital of Mogadishu after a suicide car bomber broke through the gates of a restaurant on Thursday afternoon and left more than 20 people dead, officials said.
Capt. Mohamed Hussein said early Friday that security forces took control of the restaurant shortly before dawn, the Associated Press reported. It was not clear if the 20 people reportedly killed included the assailants.
Hussein said the security forces rescued people who were being held hostage in the restaurant's hall, but it was not clear how many people were saved. The restaurant is known to be popular with the city's elite and government officials.
The BBC reported that after the car bomb exploded at about 4:30 p.m., up to five gunmen approached from a different direction and open fire on the popular Lido beach area.
A second car bomb was reported about an hour after the first vehicle rammed the gates of the restaurant, Lido Seafood.
Islamic extremist group al-Shabab claimed responsibility for the attack, according to the AP, in a broadcast on its online radio.
The al-Qaida-linked group attacked Kenyan peacekeepers in southwestern Somalia last week, afterward claiming to have killed about 100 as they seized armaments and military vehicles. The claims, however, were not immediately verified by the government.
Michael Keating, the U.N. Special Representative of the Secretary-General for Somalia, condemned the attacks.
And Somalia Prime Minister, Omar Abdirashid Ali Sharmarke, called the attacks barbaric.