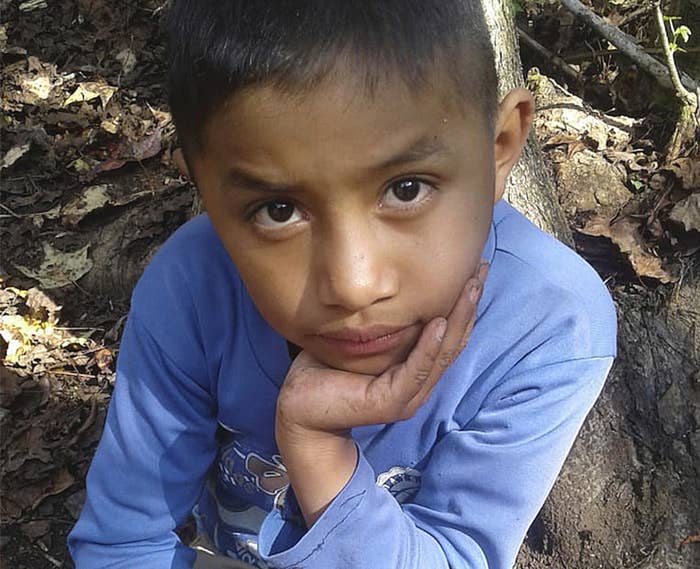 Moments before he died in Border Patrol custody on Christmas Eve 2018, 8-year-old Felipe Gómez Alonzo told his father he thought he was going to die, according to recently released government documents.
Earlier that Dec. 24, Border Patrol agents had taken the sick Guatemalan boy and his father, Agustín Gómez Perez, to a hospital in New Mexico. Felipe was discharged, but his condition soon worsened.
Gómez Perez thought his son, who was also complaining of stomach and chest pain, would die because his head, nose, and hands were cold, according to an affidavit from a special agent in CBP's Office of Professional Responsibility who interviewed the father. Five affidavits from CBP special agents were provided to BuzzFeed News by the nonprofit watchdog group American Oversight, which filed a Freedom of Information Act request.
"We're going back to the hospital again, because you're going to die," Gómez Perez said.
"Yes, father I can no longer stand it; I think I'm going to die," Felipe said. "We won't be making it to our destination."
The statements from Felipe's father and secondhand quotes from the 8-year-old hadn't before been published and offer additional details about the events leading up to his death.
Felipe was the second Guatemalan child to die in US custody that December — Jakelin Caal Maquin, 7, died earlier that month. The two deaths resulted in public outcry and scrutiny over how US immigration authorities cared for children in their care. About a year later, the Department of Homeland Security's inspector general found no "misconduct or malfeasance" by immigration authorities in both cases.
The Guatemalans were initially believed to be the first children to die in federal custody since 2010, but months later it was revealed that a 10-year-old girl from El Salvador had died while in the custody of the Office of Refugee Resettlement.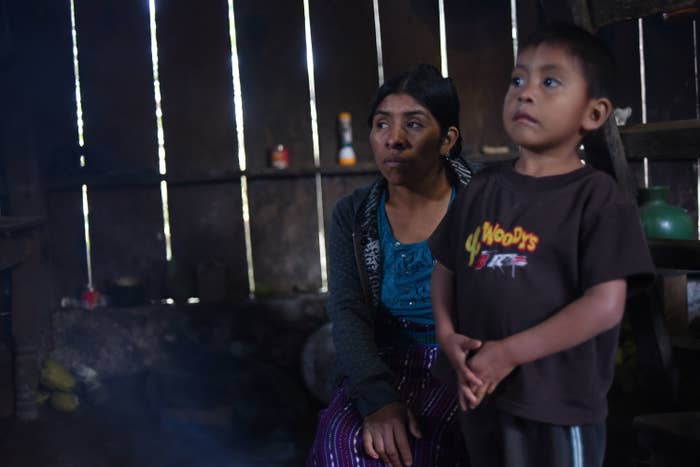 The affidavit said Gómez Perez carried his son to a vehicle before they took off for the hospital and seemed fine. But while en route, the father said, blood came out of Felipe's mouth and nose.
When they arrived at Gerald Champion Regional Medical Center (GCRMC) in Alamogordo, New Mexico, Felipe was unresponsive and pronounced dead. His father couldn't understand what led to Felipe's sudden death, as days prior he was playing and laughing with other children, the documents state.
Gómez Perez "thinks his son's spirit was broken as most ill people die within few days and his son died immediately," the special agent reported.
Felipe and his father had traveled for about five days from their home in Yalambojoch, Guatemala, a remote indigenous community, before surrendering to US border authorities on Dec. 18, 2018, in El Paso, Texas. They were eventually transferred to the Alamogordo Border Patrol Station and it was there that Felipe showed signs of being sick on Dec. 24, leading to his first hospitalization that morning.
The hospital had diagnosed Felipe with an upper respiratory infection and prescribed amoxicillin and acetaminophen before discharging him. After taking one dose of the medication, Felipe fell asleep for 15 to 20 minutes before waking up with pain on the right side of his stomach and mid-chest area, another special agent reported.
Gómez Perez knocked on the cell door and told Border Patrol agents he thought his son was going to die and that he couldn't stand the pain. The agents told him they would take Felipe to the hospital again, so Gómez Perez told his son they were going back.
"OK, that's good, they will get me to feel better, if not, I am going to die," Felipe told his father.
The special agent said that when Felipe was put in the vehicle, he became limp and his head rolled forward.
According to the affidavit, at about 10 p.m. Gómez Perez told agents, "my son passed away," prompting a Border Patrol agent to turn on a siren and rush to the hospital. However, Felipe lost consciousness on the way and doctors were unable to revive him when he arrived at the hospital at 11:07 p.m.
Felipe was pronounced dead at 11:48 p.m. His cause of death was complications of influenza B infection with Staphylococcus aureus superinfection and sepsis.
During his interview with a special agent, Gómez Perez said he didn't blame anyone for his son's death, and noted that Border Patrol agents had been supportive.