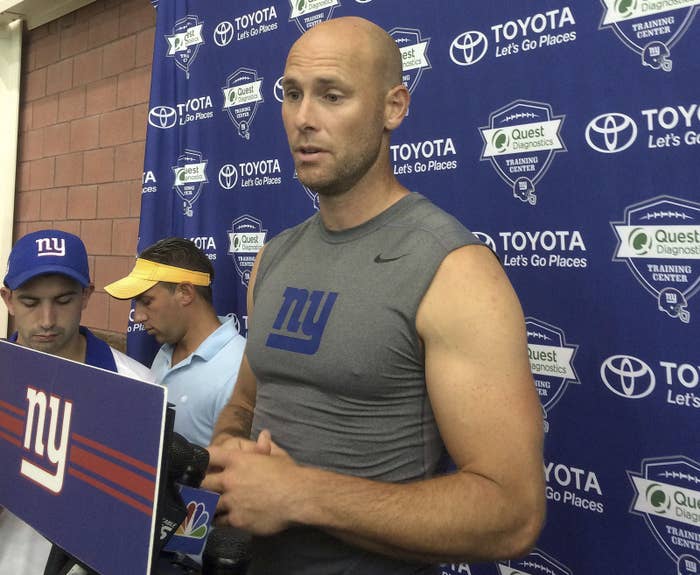 The New York Giants on Tuesday released placekicker Josh Brown following the release of documents in which he admitted to abusing his wife.
Brown was arrested May 22, 2015, on domestic violence charges, which were dismissed days later. However, last week, Washington state authorities released new documents that included notes from Brown's personal journal admitting to the abuse.
"We believed we did the right thing at every juncture in our relationship with Josh," team president John Mara said in a statement. "Our beliefs, our judgments and our decisions were misguided. We accept that responsibility.
"We hope that Josh will continue to dedicate himself to rehabilitation, and to becoming a better person and father. We will continue to support him in his efforts to continue counseling, and we hope that Josh and his family can find peace and a positive resolution."

For his part, Brown apologized for calling into question "the character or integrity" of the Giants, Mara, or his supporters.
"In the coming days and weeks I plan on telling more of the pain I had caused and the measures taken to get help so I may be the voice of change and not a statistic," he said in a statement. "In the interim I am cooperating with the Giants and the NFL. Thank you to everyone that has supported me, I will not let you down."
His wife filed for divorce in 2013, but the paperwork was later withdrawn. She later re-filed for divorce after the May 2015 arrest. Brown was also suspended for one game at the start of the 2016 season in response to the incident.