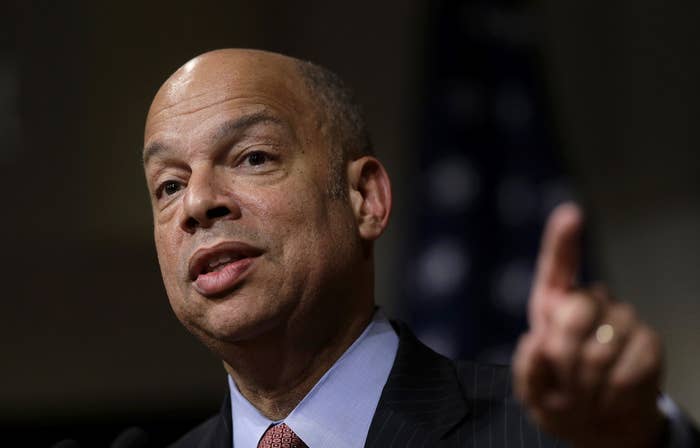 Rio Djiwandana has seen Georgetown University increasingly embrace undocumented students in the four years he's been at the school — only last month the school launched a website to help them with admission, financial aid, and guidance.
So when Djiwandana heard Secretary of Homeland Security Jeh Johnson was scheduled to speak at his graduation from the school of foreign service on May 21 and receive an honorary degree from Georgetown, he was shocked.
"It's ironic and weird to suddenly have, in the midst of all this progress, this step backwards by honoring someone who's the head of an organization that oversees the detention and deportation of so many undocumented immigrants," Djiwandana told BuzzFeed News. "There are undocumented immigrants who are graduating from the School of Foreign Service and we're honoring him in front of people who are directly affected."
The Indonesia-native and international economics major is one of Georgetown's undocumented students and part of a larger group of 11 million undocumented immigrants in the U.S. More than 2 million people have been deported since Obama came into office in 2009.
Now Georgetown University students and alumni are demanding the school rescind it's invitation to Johnson because of his role in the detention and deportation of thousands of undocumented immigrants. An alumnus launched a petition that's been signed by more than 450 students.
A counter petition, citing protection of speech soon followed, and was signed by more than 215 people. The school has said it was taking the incident as an opportunity to open a dialogue on the issues both sides have raised.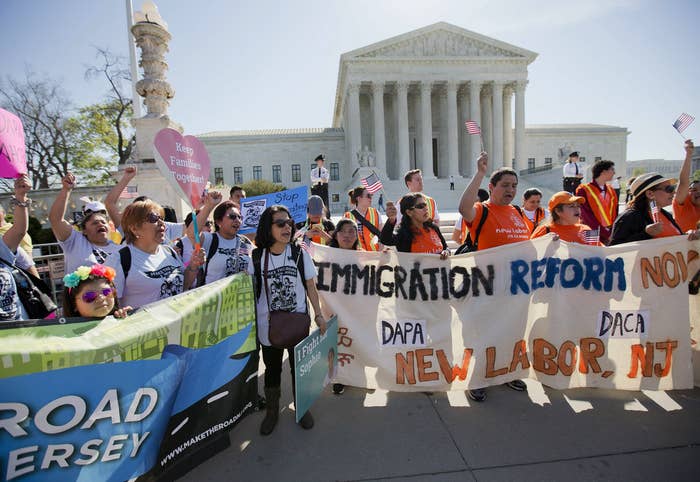 Hemly Ordoñez, who graduated in 2008 and launched the petition against Johnson, told BuzzFeed News that granting someone an honorary degree is not dialogue.
"By granting an honorary degree the school is sanctioning their decisions and the actions they've carried out as the Department of Homeland Security," Ordoñez said. "It's insulting because they're really heinous policies that have wreaked havoc on the lives of alumni and current students."
For its part, school officials said they recognize that some of its students have been directly impacted by DHS enforcement of immigration laws and policies.
"We respect these concerns and recognize the commitment of students who are advocating on the impact that laws and policies have on people's lives," Georgetown University said in a statement. "We believe that the best approach to address concerns is through dialogue and engagement."
Students and school officials were expected to meet Thursday and discuss their concerns after a group of students delivered a letter to the school of foreign service deans asking them to rescind Johnson's invitation.
Gloria Garcia, a 1985 alumni and senior vice president of external affairs for the Congressional Hispanic Caucus Institute, said on one side the university was supporting undocumented students, but failed to think through its decision to invite Johnson.

"It's the typical example of giving word to the support, but not really understanding the situations these families find themselves in," Garcia told BuzzFeed News. "They don't know what it means to wake up every day knowing your parent or some of your siblings aren't documented and that you could be separated."
The counter petition condemned the student protests, saying that stopping Johnson from speaking is an attempt to silence speech and was nothing more than censorship.
"This is a time to reject the echo chambers and 'safe spaces' that college students so frequently try to hide inside," Reed Howard wrote in the petition. "This is a time to embrace the dangerous and dynamic world into which the senior class is about to graduate."
In the days since the announcement that Johnson would be at the graduation, Djiwandana said students and alumni debate the issue, particularly on the "Protect Freedom of Speech at Georgetown" Facebook page. Not all of it has been friendly.
"Something that has been more troublesome than having Jeh Johnson as speaker is the amount of hate speech, xenophobic, racist posts and comments," Djiwandana said. "While disturbing, I definitely think that they reveal where the state of our university is actually at."