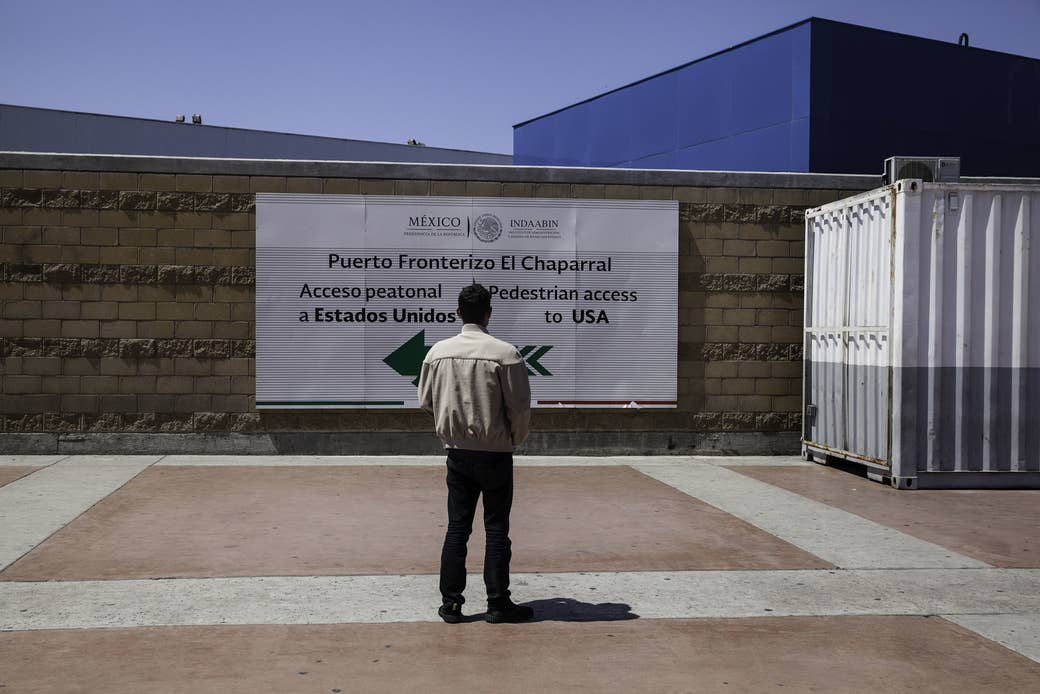 Seventeen-year-old Noel admitted to being both nervous and excited as he looked at the border crossing that leads to the United States. Around him, groups of people with backpacks and bundles of blankets were waiting for their chance to ask US immigration authorities for asylum.
In a few hours, he'll join them.
"It made me really happy because I saw that we were right here. We're so close to reaching our goal," Noel told BuzzFeed News. "I'm a little scared of turning myself in, but I'm more scared of going back to where we were."

For the Honduran teen, Sunday afternoon will be the moment he's been waiting for. He has made his way through Mexico as part of a caravan of Central Americans that garnered international attention following a series of tweets from President Donald Trump a few days after it took off on March 25.
At its peak, the caravan numbered 1,200 to 1,500 people. Now, its core membership is down to about 300 people who plan to cite violence and political oppression as reasons they should be allowed to settle in the US when they turn themselves into US Border Patrol officers to ask for asylum.
How those US officials respond is the real question. For the past month, the leaders of the Department of Homeland Security, the attorney general, and the president himself have called the caravan a threat to the United States. They've described its members as people who are trying to take advantages of loopholes in the asylum system.
Yet US law also requires that asylum-seekers be given a fair hearing. Under US law, if migrants tell border officials they are afraid of returning to their country of origin, they have to be processed and held until an asylum officer can determine if their claims are credible. If a migrant passes the so-called credible-fear interview, their case is sent to an immigration judge for determination. The process can take months.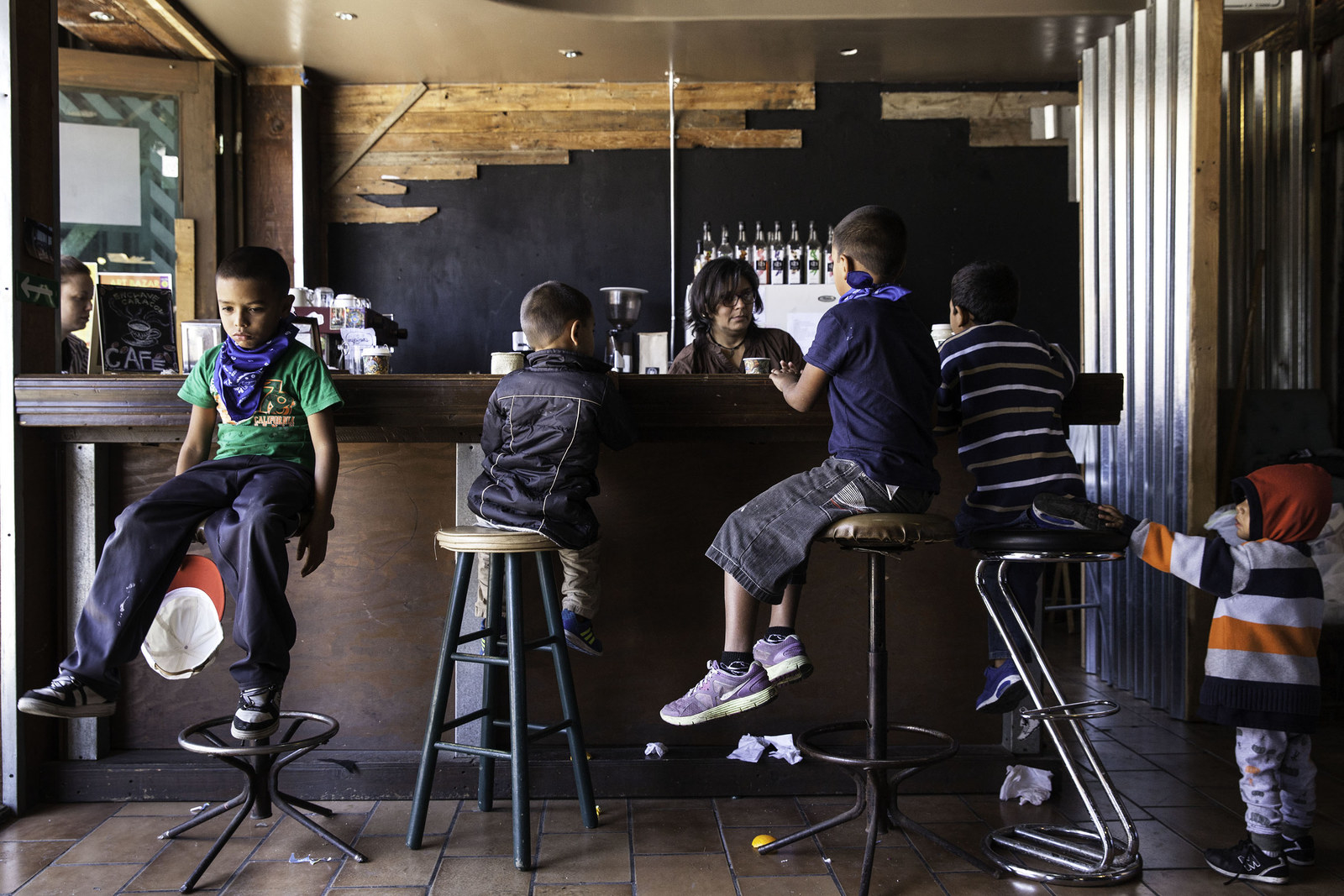 It's not even clear how many of the caravan members will be allowed to plead their case on Sunday.
Gina Garibo, a coordinator with Pueblos Sin Fronteras, which organized the caravan, said that Mexican immigration authorities are planning to keep caravan members outside of the port of entry to the United States, lining them up and allowing in only as many as US Customs and Border Protection officers say they have the capacity to process.
To process all the caravan members could take days depending on that capacity, Garibo said.
And that, say immigrant advocates, is by design, to discourage would-be asylum-seekers.
"It's a way of discouraging people," Garibo told BuzzFeed News. "This will highlight and make visible this issue of the US not having the capacity to take in asylum-seekers, at least according to them."
"It's the most powerful government in the world and we can't process 300 refugees?" asked Nicole Ramos, an attorney with the immigrant advocacy organization Al Otro Lado, who works with asylum-seekers at the border.
In a statement Saturday, Pete Flores, director of field operations in San Diego with US Customs and Border Protection, said that when the San Ysidro port of entry on the US side reaches capacity agents will only bring in additional people "as security and safety conditions allow."
"Depending upon port circumstances at the time of arrival, individuals may need to wait in Mexico as CBP Officers work to process those already within our facilities," Flores said in a statement. "All travelers will be processed in accordance with appropriate detention and removal enforcement protocols."
Department of Homeland Security Secretary Kirstjen M. Nielsen said her department and the Justice Department have prepared for the arrival of the migrants. In a statement, she said additional asylum officers, attorneys, immigration judges, and prosecutors have been sent to the border to make certain claims can be processed expeditiously.
The migrants, too, have lawyers on their side. Ramos said 30 to 40 lawyers in Tijuana have been going over people's asylum cases in more detail, trying to weed out migrants who don't have strong asylum claims.
"We're encouraging those people to think of other options in other parts of Latin America," Ramos said. "We're telling them that if they don't have a good case they're entering a deportation system, not a protection system."
Asylum-seekers have to prove they've suffered or fear suffering persecution based on their race, religion, nationality, political opinion, or membership in a particular social group.

Alexandra Bachan, a private immigration attorney from Oakland who came to Tijuana to volunteer her expertise to the caravan, has met with four people who plan to seek asylum. Most sessions took 20 to 30 minutes, Bachan said.
"A lot of the cases I've seen are domestic violence and the government not adequately protecting people," Bachan said. "Also cases where people's family members are killed or threatened and their family is being affected."
When it comes to domestic violence, society and authorities in Honduras don't adequately protect victims, Bachan said.
Gang violence, she said, generally doesn't make for good asylum cases because the US considers it a crime problem. Bachan says that she then tries to find other portions of US law that might make for a better asylum case.
It's "heartbreaking" having to tell people they don't have strong US asylum cases, Bachan said.
Noel may be one of those, despite the long journey he's been on to get to this point — even riding atop a freight train before boarding a bus that brought him to Tijuana on Thursday.
"They said our case was so-so," Noel said, referring to the lawyers who conferred Saturday with his mother inside an empty storefront pharmacy close to the border that was converted into a makeshift office for attorneys.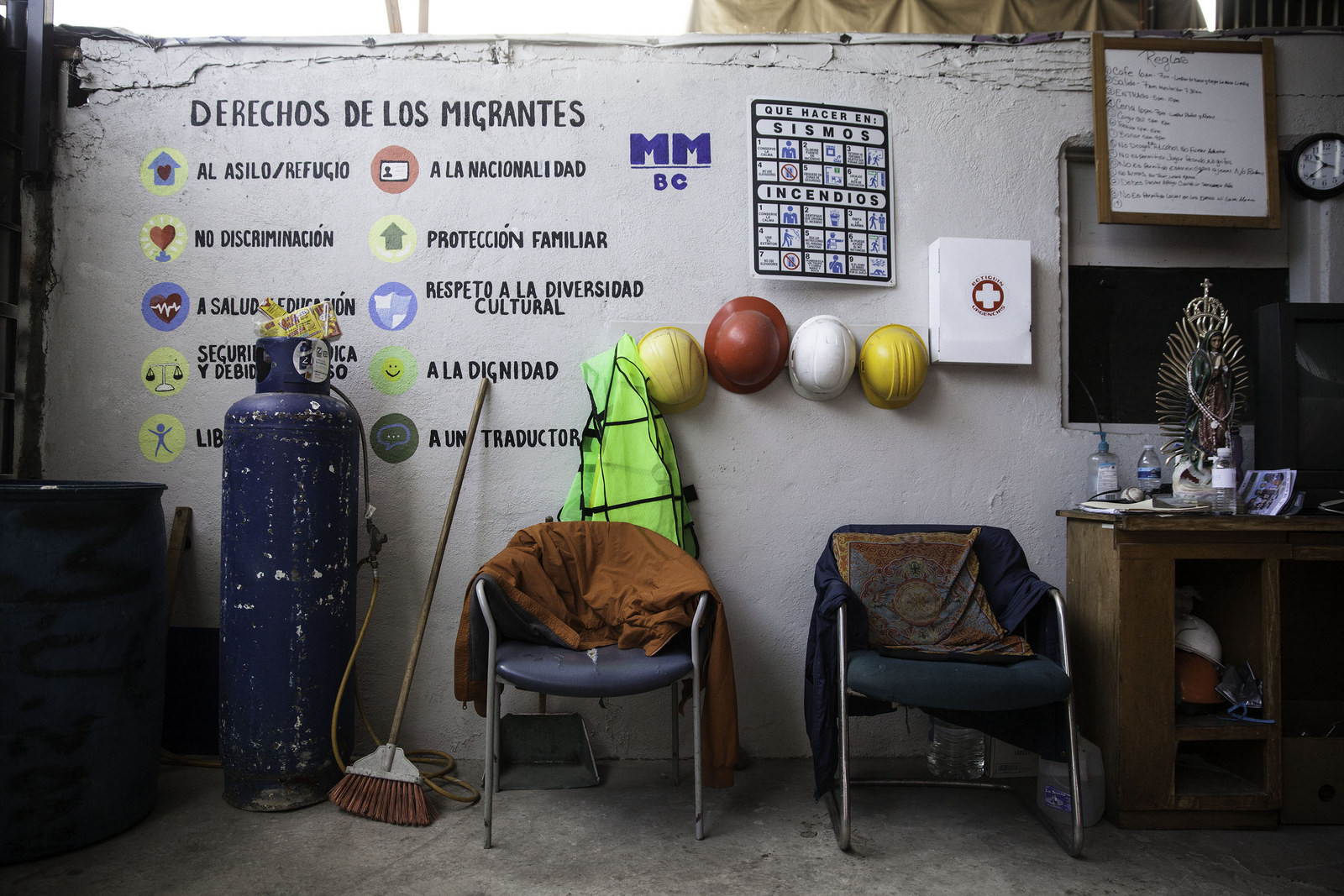 Noel, who declined to use his full name, left Honduras in February with his mother and 14-year-old brother after demands from MS-13 to join the gang turned into violent threats. It's a common tale among the migrants in the caravan, many of whom say gang threats and abuses drove them from their homes.

At first, members of MS-13 told Noel he had to join the gang. When he refused, they drove by his house, threw rocks, or knocked at their door. In February, they surrounded his house, Noel said, but thankfully there were family members there who stayed to defend them if they needed. Nothing happened, but an aunt in San Francisco called Noel's mother and told her that if the situation truly was bad they should link up with the caravan in Tapachula, in the Mexican state of Chiapas.
For people who don't have a strong US asylum case, lawyers suggest Mexico as an option for some of those migrants, Bachan said, because under the law it appears to be easier, but they also face hurdles there.

In reports, Human Rights First said that between 2013 and 2016, the number of asylum applications rose by 678% in Mexico. The report said the Mexican Commission for Refugee Assistance (COMAR) is "massively under-resourced" and lacked staffing levels necessary to adjudicate asylum requests.
Saturday, there were signs that some members of the caravan were not willing to take a chance on an asylum claim. In a statement, Rodney S. Scott, chief of the Border Patrol in the San Diego sector, the Border Patrol district just north of Tijuana, said his officers had apprehended "several groups of people associated with the Central American caravan" who had entered the United States "by climbing over the dilapidated scrap metal border fence on either side of the San Ysidro Port of Entry."
Scott said the groups included "children as young as 4 years old and in one case a pregnant female" and called it "unconscionable that anyone would expose a child to these dangerous conditions, especially when there is a legitimate Port of Entry within a few miles of these dangerous canyons." He did not say whether those people requested asylum, how they were processed after their detention and whether the children had been separated from their parents — a contentious issue among immigration advocates.
Noel hopes that his family will get protection in the US and not be deported.
"I want simple things," Noel said. "I want to feel safe and I want to make money to help my family."