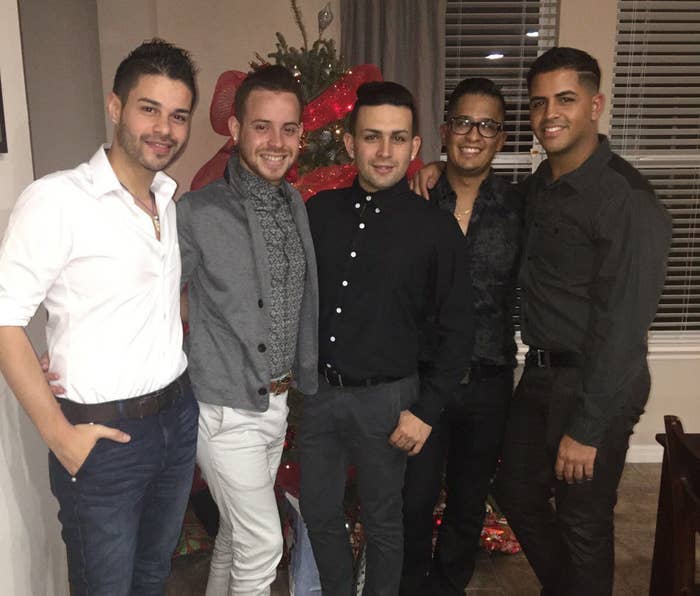 As the names of the victims in the Orlando, Florida, shooting started to trickle out initially, Kimbu Garcia quickly realized many of them were Latino. What he didn't know was that by the time all of the victims were identified he would realise he had lost three friends.
Simon A. Carrillo, Oscar Aracena, and Jean C. Nieves were among the first friends Garcia made when he moved from Puerto Rico to Florida last year with $115 in his pocket. The 26-year-old left the island not only for better economic opportunities, but also because living more openly as a gay man was a priority.
He found what he yearned for from three young men who gave him a place to stay, food, and, most important, a family. They were among the 49 victims Sunday, an attack that claimed the lives of many Latinos, 23 of them Puerto Ricans, the island's justice secretary said.
As the media has descended on Orlando, trying to piece together horrific details of what led someone to brutally take so many lives, those who knew the victims and work with Hispanic groups in the city said news organizations have been erring in not paying enough attention to the fact that Latinos there were dealt a devastating blow.
The shooting carried out by Omar Mateen wasn't just an attack on LGBT people, but also Latinos, Garcia said, whether intentional or not, at a place where many of them felt like they could truly express themselves.
"The truth is right now Latinos are facing more discrimination, not just in the U.S. but all over the world – instead of moving forward as a society we're going back," Garcia told BuzzFeed News. "It's sad and alarming that this person chose to carry out this attack on Latino night, a night we look for to connect with people who look like us and listen to our music."
Garcia said his is a community that is made up of three groups that the U.S. discourse is rancorous about: LGBT, Latino, and immigrant.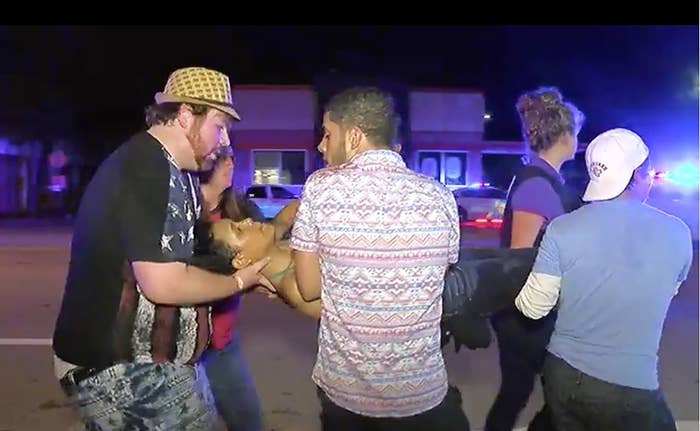 The attack took place on Latin night at Pulse, a gay club. Orlando is the 18th most-populous city for Latinos in the United States at over half a million, and about half of them are Puerto Rican.
LGBT Latinos, especially immigrants, need these spaces because like everyone else they want to go out, dance, and celebrate but are criticized for being gay, bisexual, or transgender, Garcia said.
"The reality is that now I'm scared, but I'm less scared of dying and more scared of living," Garcia said.
According to the most recent report by the National Coalition of Anti-Violence Programs, people of color made up 80% of all LGBT and HIV-affected people killed in 2014.

Claudia Maria Alonso worked with Jonathan Camuy on Telemundo's show La Voz Kids, a kids version of The Voice made for Spanish-language audiences. Camuy, who was killed in the shooting, worked for the show as an assistant producer and Alonso worked in the wardrobe department.

"Why would someone want to specifically target such a specific group of people, Latino LGBT community?" Alonso told BuzzFeed News. "It angers you because you love this LGBT community."
(On her Facebook page, Alonso shared a moment she'll never forget, an early morning when Camuy came running to her yelling "Claudia, we have a huge problem!" His pants had ripped, revealing his pink underwear. "Tears were coming down our faces from laughing," Alonso wrote. "A complete laugh attack at 7 am.")
On Monday, Zoé Colón, director of Florida and Southeast operations for the Hispanic Federation, a national nonprofit that helps Latino institutions, said the media wasn't talking enough about how the shooting directly affected Orlando's Latino community.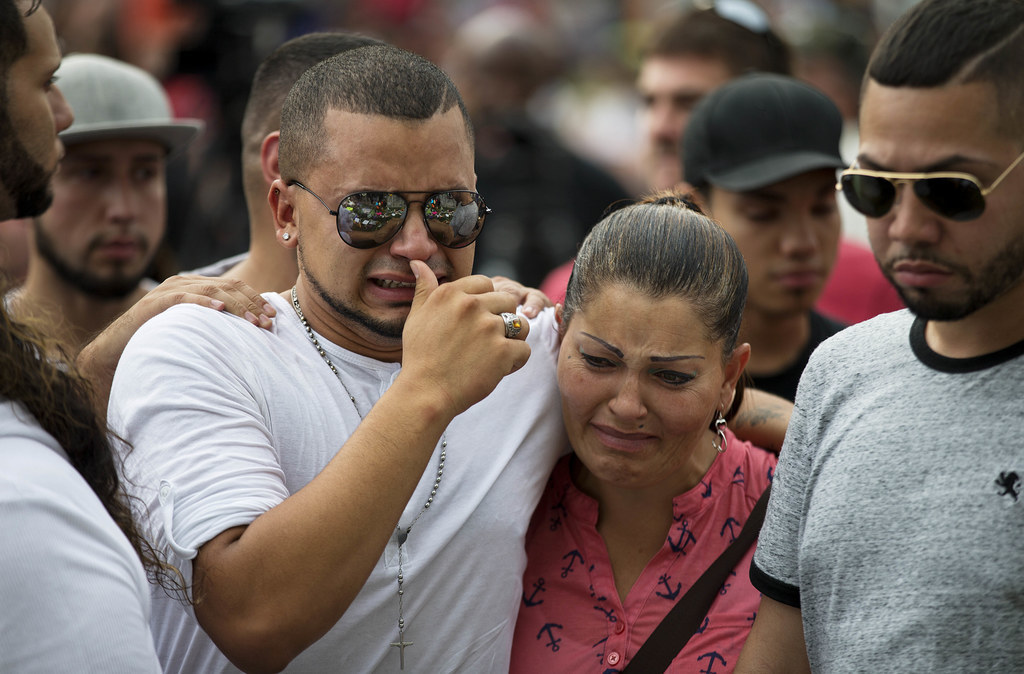 "What happened yesterday was not just an attack on our LGBT community, but also our Hispanic community," Colón said. "We know that 90% of the victims are Hispanic. However, the media has not done a great job covering that detail."
Colón said it's important for groups that work with Latinos to get together because Hispanic immigrant families of the victims and survivors will face specific challenges. Families outside of Florida like those in Puerto Rico or Mexico may have a hard time raising money to have a victim's body buried at home.
Getting information to undocumented survivors on services and benefits they quality for such as a U-Visa, a visa for victims of crime who assist authorities in an investigation, will also be crucial, Colón said.
"It's important to increase visibility to help people understand we have been impacted by this crisis as a community," Colón said.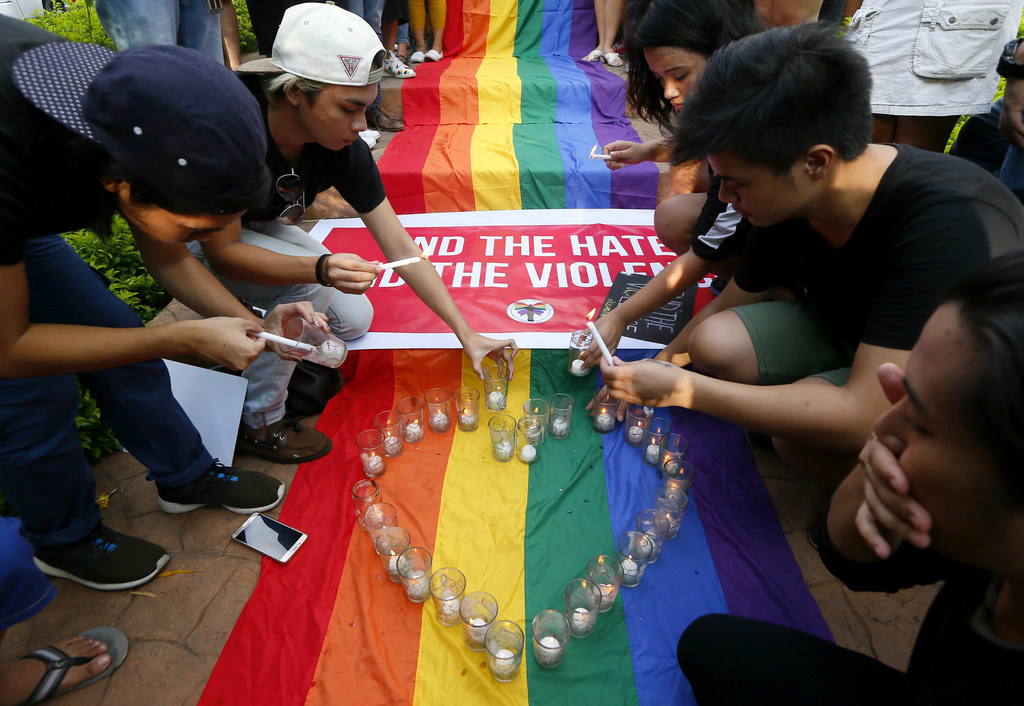 Pedro Julio Serrano, who in 1998 became the first openly LGBT and HIV-positive person to run for the Puerto Rican House of Representatives, said he flew to Orlando from New York because he felt a direct tie to many of the victims.
"It could've been me — I've been to that club, I'm gay, and I'm Puerto Rican," Serrano told BuzzFeed News. "When I see a name I can relate to the name. I can relate to their faces because they look like me."
It's because of the need to relate that spaces like Pulse with Latino-themed nights are so important to LGBT people, Serrano said, recalling his first time at a gay club.
"I remember I felt liberated, I could feel that I was truly myself for once and that I could dance with a man and no one could judge me," Serrano said. "I was home."
That might not seem like a big deal to some people, but places where people feel comfortable around others who look like them can be life-changing, Serrano said.
Jorge Gutierrez, national coordinator for the Familia Trans Queer Liberation Movement, said people often depend on gay spaces like Pulse to help them survive and connect with other folks like them.
"Spaces for LGBT people of color are still limited and in many ways clubs become one of those spaces where people can be authentic," Gutierrez said. "There aren't enough of them and they are sacred — this tragedy is reminding us of how we need to come together."
Gutierrez said he was upset that media coverage has been focused on the LGBT community, with not enough focus on the gay Latino community.
"It's important to continue to center the story on the people most impacted, Puerto Rican and Mexicans," Gutierrez said. "We are a fierce, resilient community and we will continue to organize and push back so we can protect our bodies and our lives."
UPDATE
Updated with information from a report by the National Coalition of Anti-Violence Programs that said people of color made up 80% of all LGBT and HIV-affected people killed in 2014.