First Responders Give Harrowing Account Of San Bernardino Shooting
"We didn't have any cover."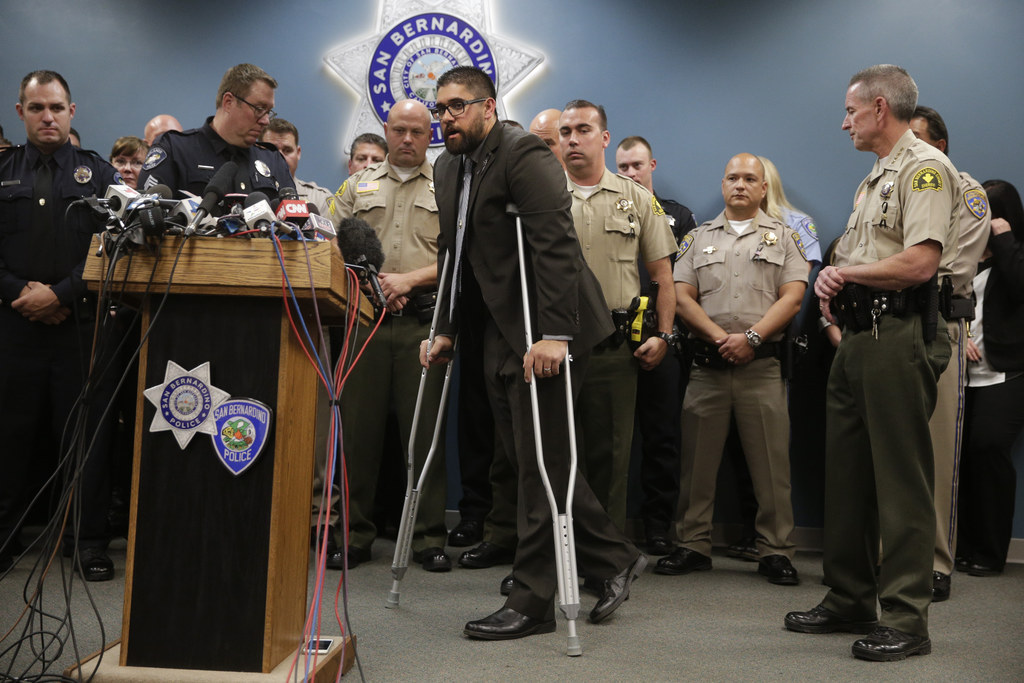 When the first calls came in to dispatchers regarding shots fired in San Bernardino, authorities knew within moments it wasn't a drill.
"I would be lying if I was saying it wasn't difficult walking up to those doors — you know, we didn't have any cover," San Bernardino Lt. Mike Madden said Tuesday. "We didn't know where in the building the gunmen were."
Madden was among more than a dozen other officers and first responders who recalled the harrowing moments that unfolded on Dec. 2 as Syed Rizwan Farook and his wife, Tashfeen Malik, opened fire at the Inland Regional Center.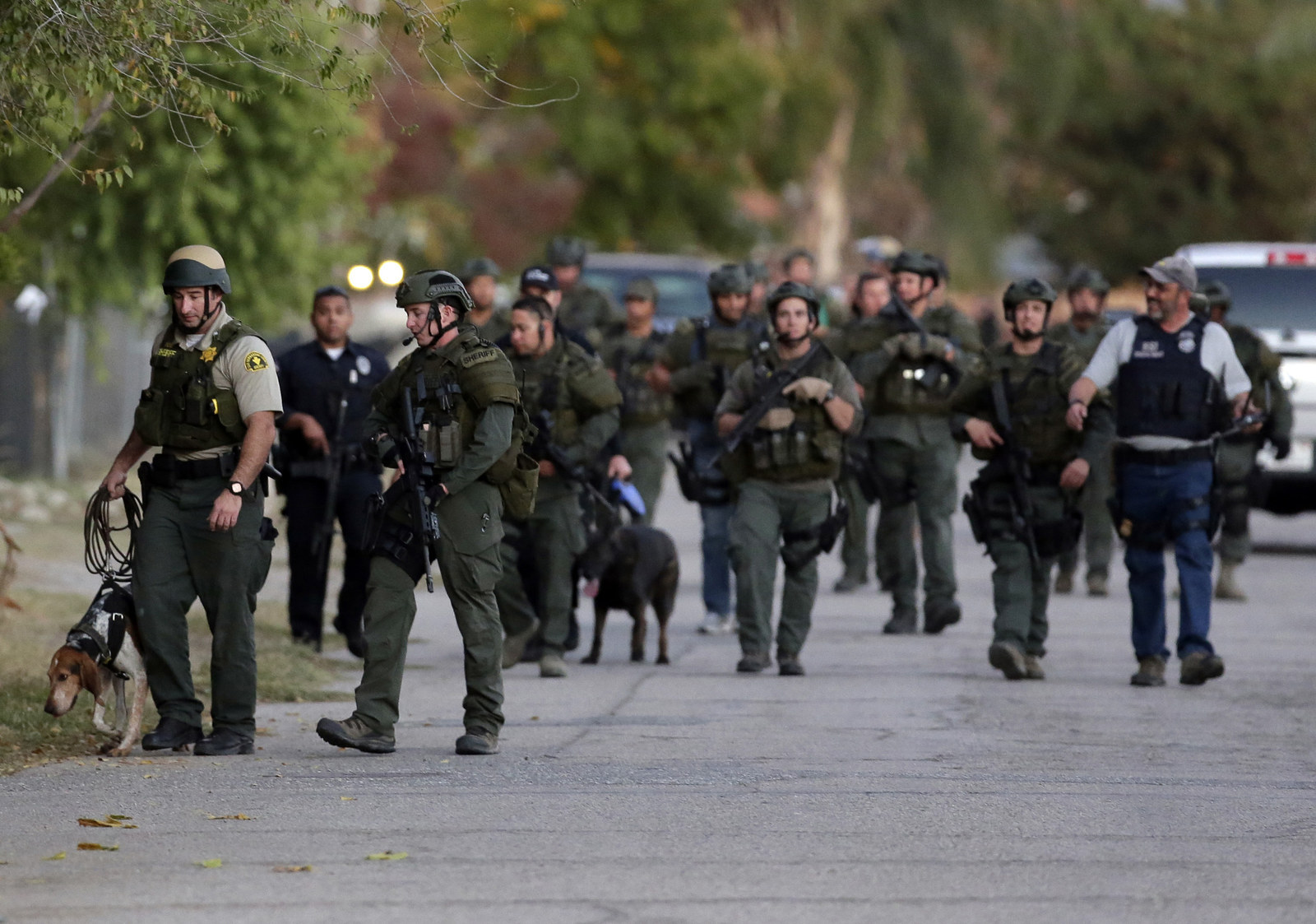 Madden said he knew his first priority, despite the injured he saw on the ground, was to find the gunmen and secure the area.
"It felt odd to step over, pass some of them, knowing we had to find the gunman inside," Madden said. "It was just like a train wreck...the alarms were going off, the sprinklers were going off, and smoke from the gunpowder was heavily prevalent in the room."
Nathan Scarano, a supervising officer with the San Bernardino Probation Department's Criminal Intelligence Unit, said he and his partner arrived to find more than a dozen people with gunshot wounds as officers worked to clear the scene.
"They were asking for help, and asking for first aid," he said.
Amid the chaos, Scarano and his partner used the flatbed of their truck to transfer some of the injured from the area.
San Bernardino Fire Capt. Greg Soria recalled a SWAT medic coming out of the conference room to look for them.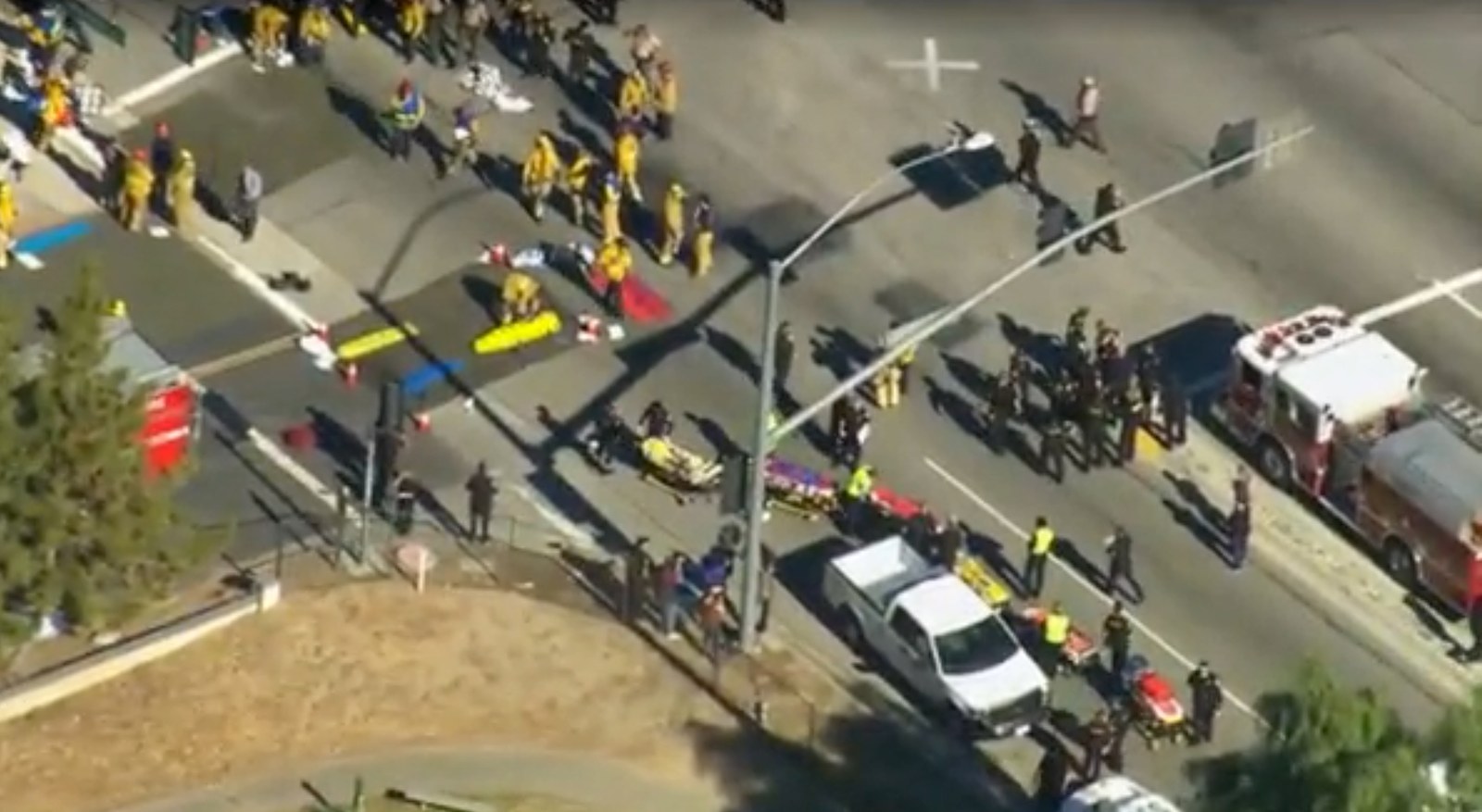 "The look on his face said everything — they needed help," Soria said. "All the training and experience doesn't train you for something like this."
Soria said they transported 17 victims out of the area, many of them in critical condition.
"This is absolutely the worst thing I've encountered in my career," Soria said.
Hours later, Farook and Malik would be tracked down in their rented SUV.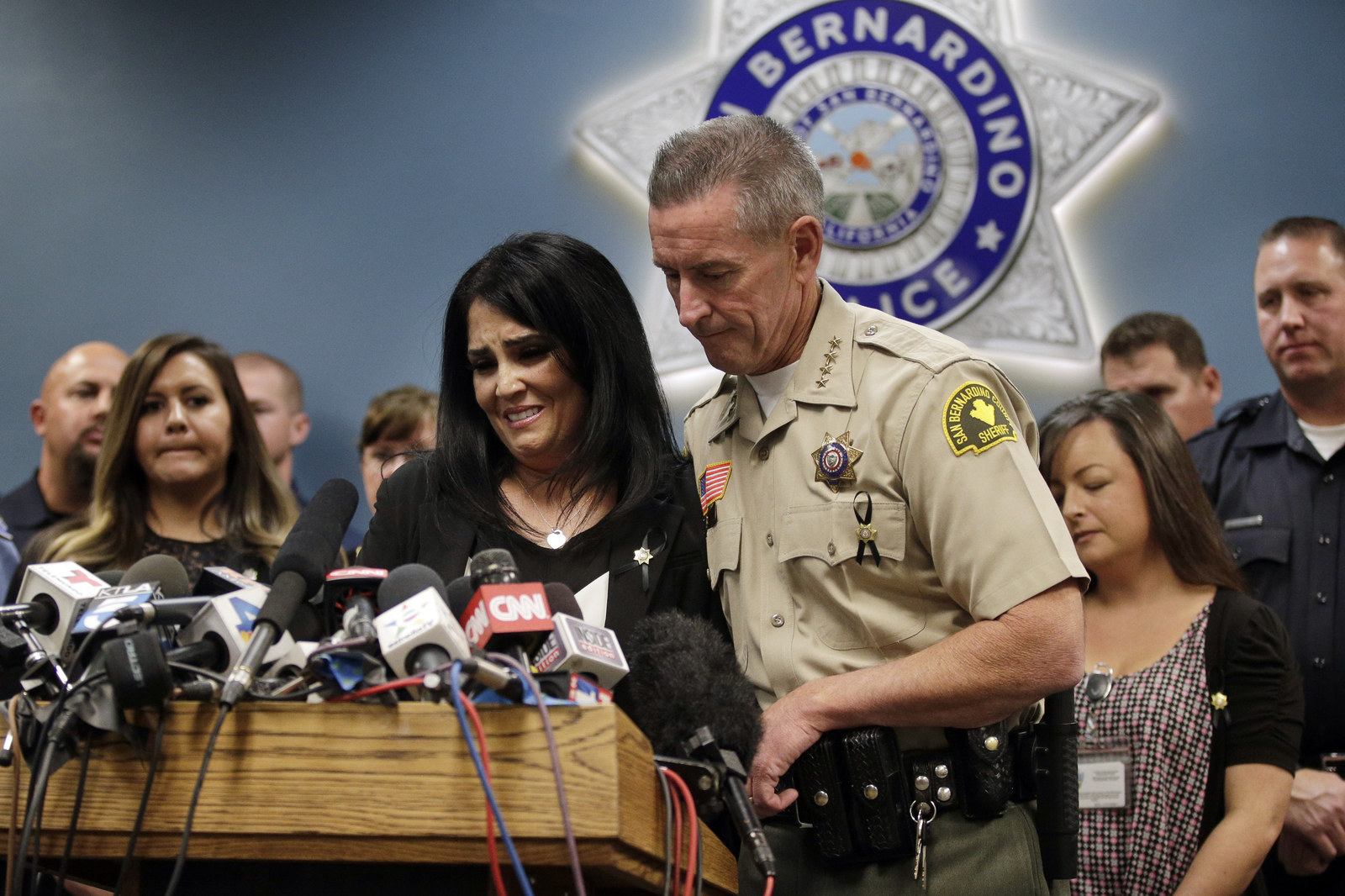 San Bernardino Police Officer Nicholas Koahou said he exchanged gunfire with Farook while trying to get to a deputy who was caught without cover during the ensuing shootout.
Koahou said he made a run for the deputy — by then, Farook was "already down on the street," but Malik continued to exchange fire with authorities from the back of the SUV. One of those bullets struck Koahou in the leg.
"When I went down it felt like somebody punched me in the leg. I stumped over and fell," said Koahou, who was standing on two crutches. "I learned in the Marine Corps and training that you're never out of the fight; you got to keep fighting."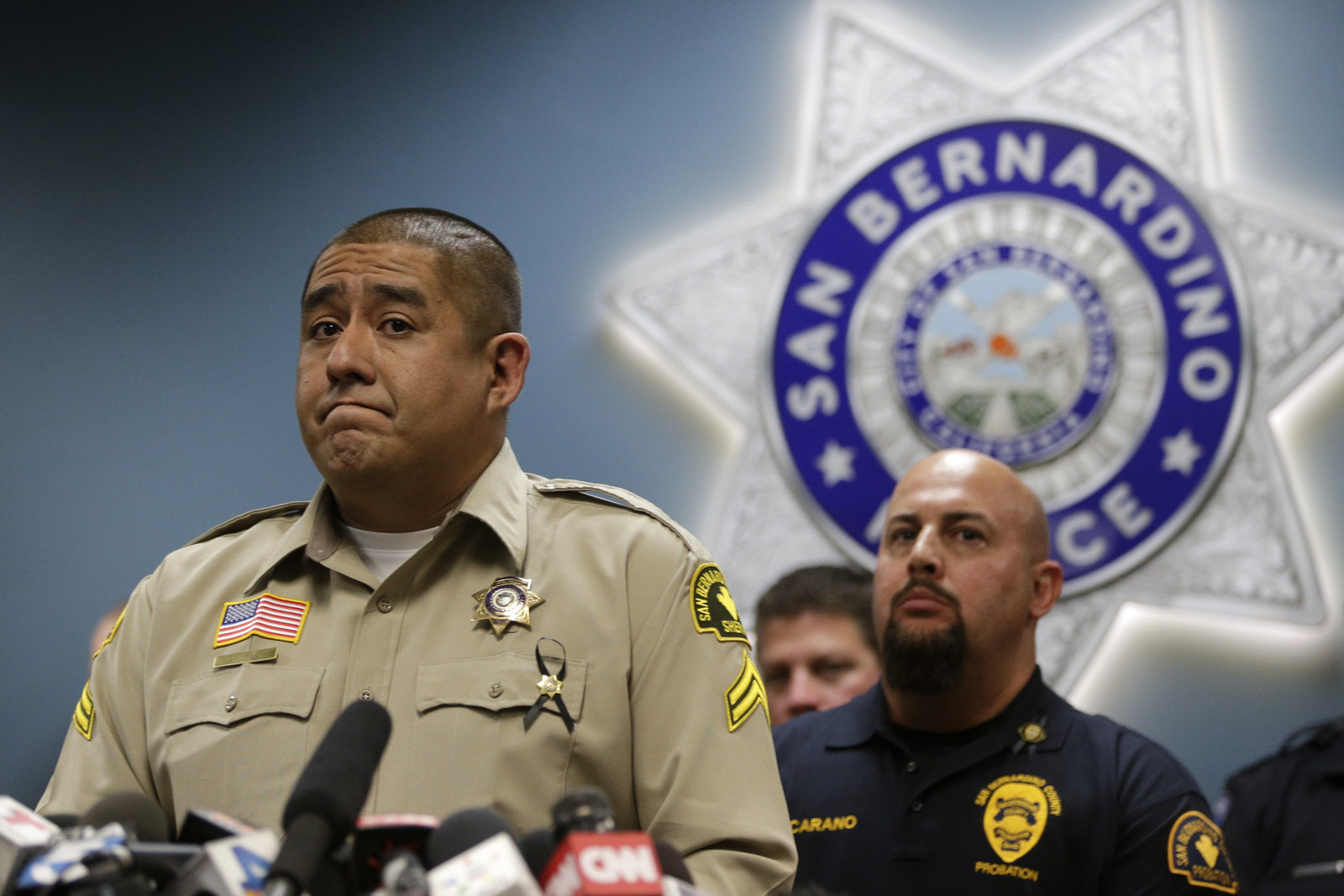 When he got back to his feet, an officer brought up a police unit to extract him, Koahou said. He didn't hear either of the shooters say anything, but the noise from the melee was overwhelming.
Also on Tuesday, the officer who was captured in a video telling a group of people at the Inland Regional Center, "I'll take a bullet before you do," identified himself.
The video went viral after it emerged in the hours after the bloodshed, but San Bernardino County Sheriff's Detective Jorge Lozano told reporters that he didn't feel like the hero he was exalted to be.
"I meant what I said — I said it for them to just calm down," Lozano said. "I don't feel like a hero whatsoever."