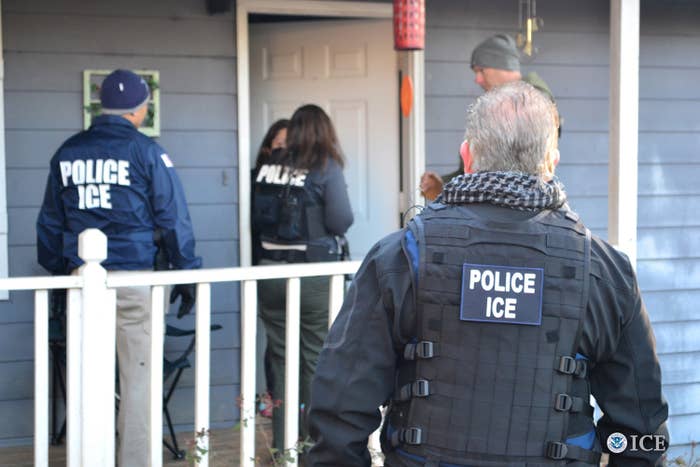 A federal judge says immigration authorities conducted enforcement raids in Austin, Texas, in retaliation for the sanctuary policies adopted by the local sheriff.
US Magistrate Judge Andrew Austin made the statements during a hearing for a man who was arrested by Immigration Customs and Enforcement (ICE) agents in a courthouse. They were first reported by the Austin American-Statesman on Monday.
The February raids in the greater Austin area were among many that took place nationwide. ICE described the enforcement operations as routine, a statement that conflicts with what Austin says he was told regarding the Travis County Sheriff's Office.
"We had a briefing…that we could expect a big operation, agents coming in from out of town, there was going to be a specific operation, and it was at least related to us in that meeting that it was a result of the sheriff's new policy, that this was going to happen. Are you aware of that?" Austin asked ICE agent Laron Bryant at the hearing.
"My understanding is, one of the reasons that happened was because the meetings that occurred with the field office director and the sheriff didn't go very well," Austin added.
"That's new knowledge to me," Bryant responded.
About 50 arrests were made during the operation.

In a statement to BuzzFeed News, ICE said Travis was not targeted, but said more "operational activity" is required for enforcement raids in jurisdictions that don't honor detainers, or requests to hold an immigrant longer for federal agents and be notified of release dates.
ICE officers routinely coordinate their targeted immigration enforcement operations with our local, state and/or federal law enforcement partners, to include Federal Magistrate Judges when seeking criminal arrest warrants.

By enforcing U.S. immigration laws, we also help enhance public safety. Rumors and reports that recent ICE operations are specifically targeting Travis County (Texas), apart from normal operations, are inaccurate. However, more ICE operational activity is required to conduct at-large arrests in any law enforcement jurisdiction that fails to honor ICE immigration detainers.
Similar raids were conducted under the Obama administration that netted more people than those in February. However, under the Trump administration, undocumented immigrants who would not have previously been considered priorities were arrested.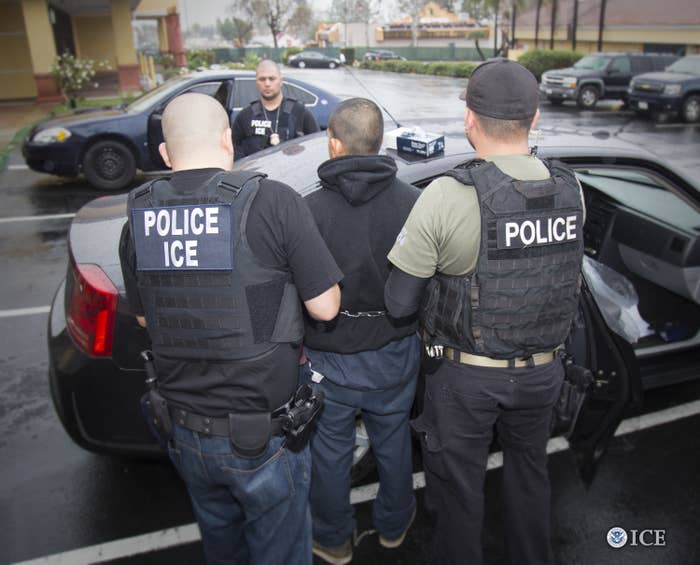 The Travis County Sheriff's Office policy referenced by Austin states that deputies only comply with an ICE detainer if a person has been charged or convicted of murder, sexual assault, or human trafficking.

Sheriff Sally Hernandez, a Democrat, said her office would also comply with ICE detainers if there is a warrant issued for the detainee or a court order.
Kristen Dark, a spokeswoman for the sheriff, declined to comment.
The Declined Detainer Outcome Report, a weekly compilation of alleged crimes committed by undocumented immigrants in so-called sanctuary jurisdictions, listed Travis County State Jail and Travis City Jail on about 11 pages of the first issue.
Immigration court records through the end of February analyzed by the Transactional Records Access Clearinghouse (TRAC) at Syracuse University found that since Trump took the Department of Homeland Security initiated removal orders for 11,040 cases.