FBI Searches Home Of San Bernardino Gunman's Brother
Neighbors said federal agents left the home with boxes, computers, and other items. No arrests were made.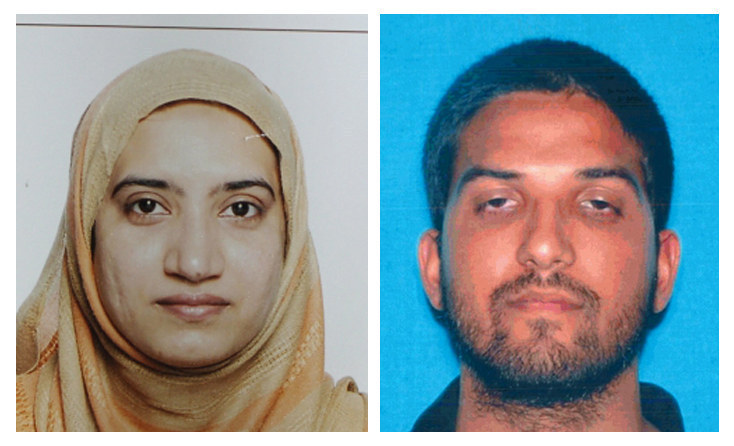 FBI agents on Thursday executed a federal search warrant at the home of the brother of Syed Rizwan Farook, the man who carried out the deadly attack in San Bernardino, California, last year.
Laura Eimiller, a spokeswoman for the FBI, said federal agents executed the search warrant at a home in the nearby city of Corona Thursday morning to seek evidence as part of an ongoing investigation.
Live footage from television stations and public records show the search was at the home of Syed Raheel Farook in the 1700 block of Forum Way.
No arrests were made, Eimiller said. She declined to give further details because the affidavit in support of the warrant was sealed by the court.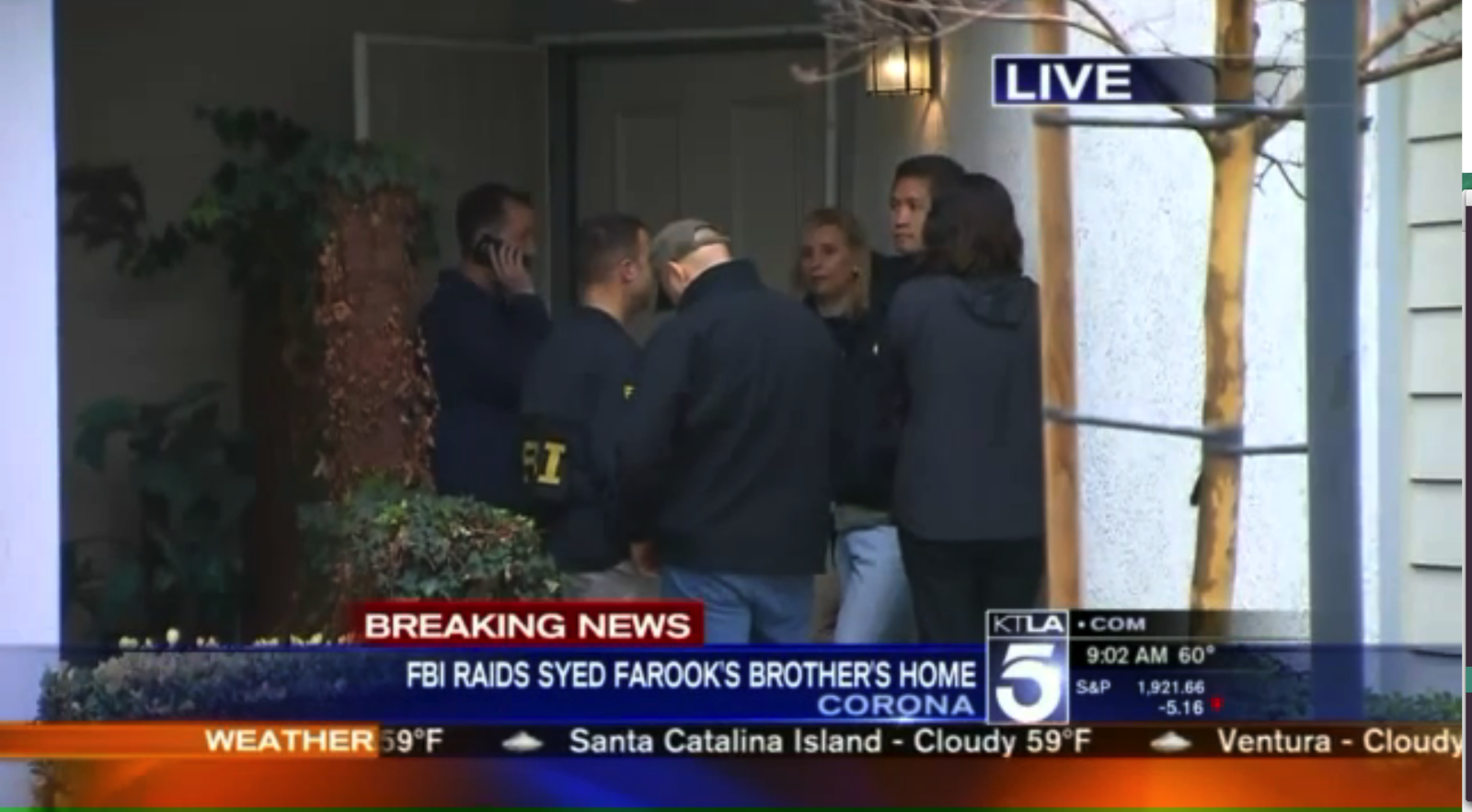 The Los Angeles Times reported that about a dozen FBI agents arrived a little after 6 a.m., and left about four hours later carrying boxes, a computer, and other items that they loaded into a waiting car.

The shooter's brother, Syed Raheel Farook, is a veteran of the United States Navy who was awarded the National Defense Service Medal, Global War on Terrorism Expeditionary Medal, Global War on Terrorism Service Medal, and Sea Service Deployment Ribbon.
The search was carried out a day after Apple said it would fight a court order to help federal investigators unlock an iPhone owned by Syed Rizwan Farook. Investigators have been unable to access the phone because it is password protected and encrypted.

Farook and wife Tashfeen Malik killed 14 people and injured 21 others at a social services center.