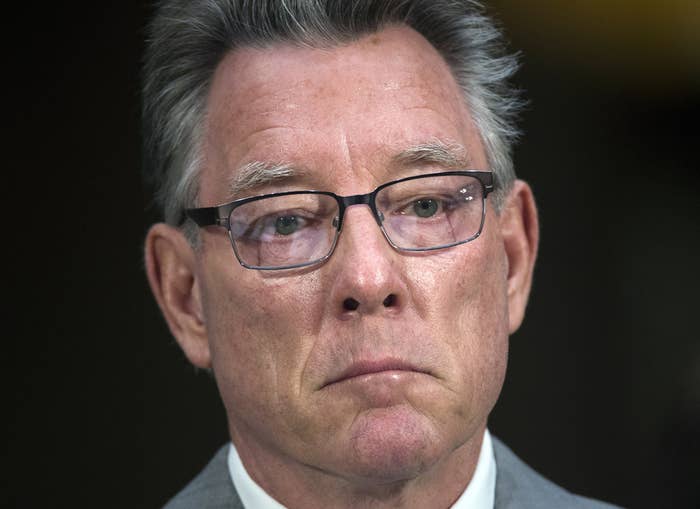 The father of a woman fatally shot on a San Francisco pier, allegedly by an undocumented immigrant who had been deported five times before, urged federal lawmakers on Tuesday to revamp immigrations laws.
Speaking before the Senate Judiciary Committee, Jim Steinle recalled how on July 2, he was walking arm-in-arm with his daughter, Kathryn, along Pier 14 in San Francisco when a shot rang out.
Kathryn Steinle collapsed almost immediately.
"'Help me, Dad,' those were the last words I will ever hear from my daughter," he said.
Francisco Sanchez, the five-time deportee accused of pulling the trigger, had seven felony convictions — most of them drug related — on his record in addition to being undocumented.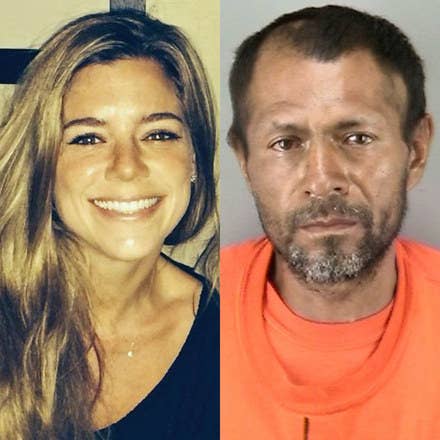 "Our family realizes the complexities of immigration laws, however, we feel strongly that some legislation should be discussed, enacted, or changed to take these undocumented immigrant felons off our streets for good," Jim Steinle told lawmakers.
Sarah Saldaña, director of U.S. Immigration and Customs Enforcement (ICE), called Kathryn Steinle's killing a "tragedy," and said her agency was committed to removing undocumented immigrants who are public safety concerns.
About 85% of people deported had been convicted of a criminal offense, with that figure increasing in recent years.
The U.S. Department of Homeland Security issued a memo last year outlining priorities for deportation. At the top of the list was anyone who has a criminal conviction, intentionally participated in a criminal gang, or poses a danger to national security.

"The increasing number of convicted criminals removed from our country is the result of a change in ICE's strategic focus," Saldaña said, "and the focus on individuals who pose a threat to public safety."
San Francisco and local authorities have been on the defense for releasing Sanchez, who has pleaded not guilty to shooting Steinle, from custody.
A city ordinance prohibits police from honoring immigration detainers — or requests from federal immigrations officials to hold someone for up to 48 hours — unless the suspect has a violent criminal record or an outstanding arrest warrant. San Francisco officials say Sanchez had neither.
ICE had issued an immigration detainer for Sanchez before deputies released him. But federal immigration officials said they only asked to be notified of when he was released, not that he be detained longer.
Dozens of jurisdictions have similar "sanctuary city" laws, prohibiting or restricting how local police work with immigration officials.
On Tuesday, Republican Sen. Charles E. Grassley of Iowa introduced legislation that would withhold federal funding from "sanctuary" jurisdictions. The bill would also increase the amount of time an undocumented immigrant must spend in jail for re-entry after being deported, from up to two years to a mandatory five.
In a statement Pablo Alvarado, director of the National Day Laborer Organizing Network, said the rush to scapegoat immigrants, blame so-called sanctuary cities, and to exploit tragedy is emblematic of an immigration and criminal justice system that casts all people of color under a cloud of suspicion.
"Policies that criminalize immigrants and convert sheriffs into deportation agents have endangered communities, undermined trust in law enforcement, and resulted in grave civil rights violations," Alvarado said.