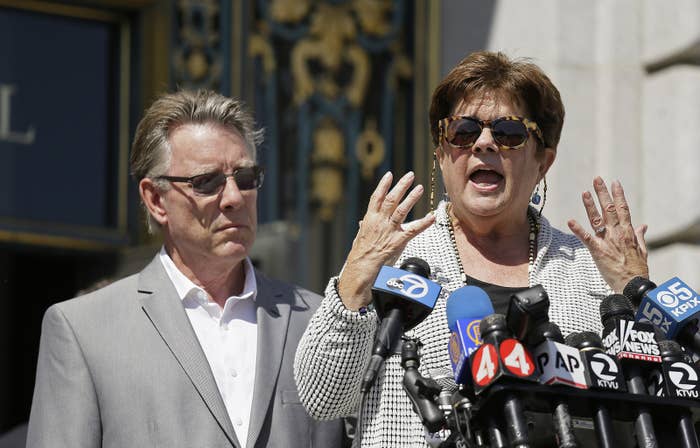 The family of a woman shot dead on a popular pier in San Francisco filed claims against multiple government agencies on Tuesday, accusing them of failing to keep the five-time deportee who allegedly pulled the trigger off the streets.

The shooting death of 32-year-old of Kathryn Steinle on July 1 as she was taking a stroll with her father set off a nationwide debate over so-called "sanctuary cities" — local jurisdictions that choose to not fully comply with federal immigration authorities, mostly over political differences. That her alleged shooter, Francisco Sanchez, had been deported five times before and had been convicted of seven felonies became a major rallying cry for those advocating for a tougher line with undocumented detainees.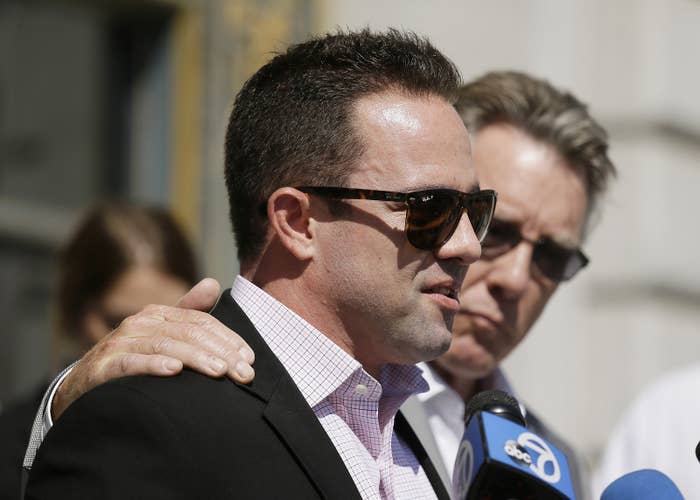 At a news conference carried by local ABC affiliate KGO-TV, Steinle's parents and brother stood on the steps of San Francisco City Hall to take aim at what they described as a failed bureaucratic system that allowed Sanchez to be released back into the area, only to allegedly kill Kathryn.
"Nobody has taken responsibility and nothing has changed," Kathryn's father, Jim Steinle, reportedly said.
In a jailhouse interview after his arrest, Sanchez admitted to killing Kathryn, but has subsequently pleaded not guilty.
The family is seeking $1,923 from San Francisco for funeral expenses, as well as additional damages that have yet to be determined. The family is also asking for up to $25 million from the departments of Homeland Security and the Interior.
At the crux of the claims filed Tuesday: That federal immigration authorities were well aware of San Francisco's policy and knew that unless they issued a judicial order or warrant for deportation.
"We're frustrated," Kathryn's brother, Brad Steinle, told reporters. "We're here to make sure that a change is made so nobody has to endure the pain that my mom and dad and I go through on a daily basis."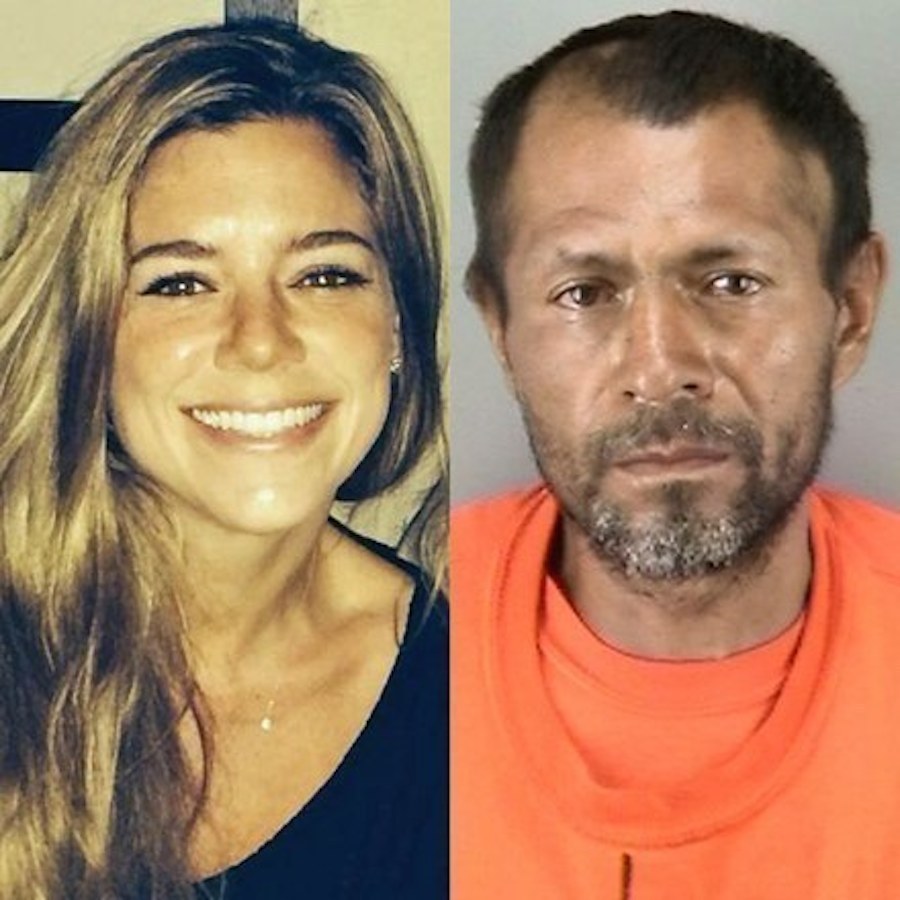 Local sheriff's officials have said San Francisco law prevented them from notifying U.S. Immigration and Customs Enforcement officials prior to releasing Sanchez, noting his lack of a violent criminal record or outstanding arrest warrant.
Sanchez was being held at the time on an alleged marijuana violation from 20 years ago that prosecutors eventually decided not to pursue.
But an ICE official told BuzzFeed News that getting a warrant isn't necessary because they're not asking local police to enforce federal law, only to be notified of a release. Obtaining warrants, the official said, is not only unnecessary, but would place an immense burden on ICE and federal court systems.
Sanchez is accused of using a .40-caliber handgun that was reported stolen by a federal agent with the Bureau of Land Management near downtown San Francisco.
The claim, filed by the law offices of Cotchett, Pitre & McCarthy, also accuses the agent of failing to ensure the gun's safe keeping, noting that it was "in plain sight in his vehicle."
Representatives for ICE and the San Francisco Sheriff's Department did not immediately reply to requests for comment Tuesday.