Family Of Robert Durst's First Wife Files $100 Million Lawsuit Over Her Disappearance
The complaint accuses the millionaire of preventing the family from giving Kathleen Durst a proper burial. Missing since 1982, she is presumed dead.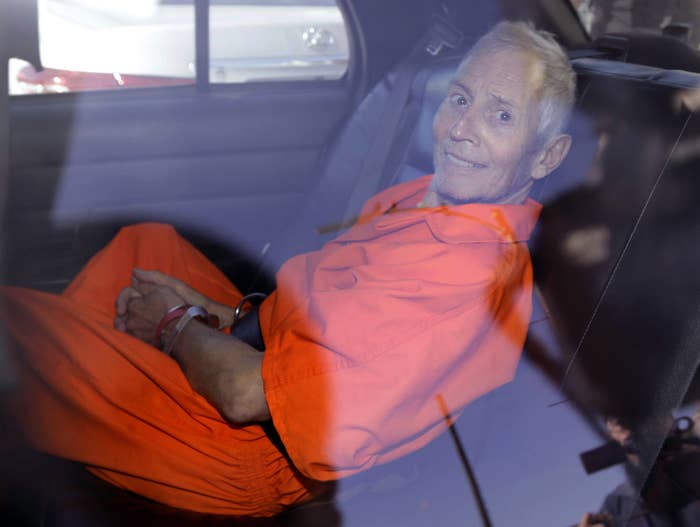 The enduring whodunit mystery of millionaire Robert Durst took a novel turn on Monday after the family of his first wife — last seen in 1982 and believed dead — filed a $100 million lawsuit against him, claiming that he prevented a proper burial.
The lawsuit accuses Durst of preventing the family of Kathleen Durst from carrying out a proper burial, or "breaching their right of sepulcher," according to the complaint obtained by BuzzFeed News.
Kathleen Durst was pronounced dead in 1988 despite her body never being found, according to the lawsuit.

The suit was filed in New York State Supreme Court by Kathleen Durst's mother, Ann McCormack, and her sisters Carol Bamonte, Mary Hughes, and Virginia McKeon.
"For the past 33 years, Durst has concealed the whereabouts of Kathleen's body from her next of kin," the lawsuit states. "Durst murdered Kathleen … and disposed of her body."
Robert Durst's lawyer, Dick DeGuerin, told BuzzFeed News it was "a very unusual lawsuit."

"I will only say that any lawsuit must be based on evidence, and there is no evidence that Bob Durst was responsible for Kathy Durst's disappearance," DeGuerin said in an email.
If Kathleen's family is successful, Robert Durst would likely be wiped out financially. According to the Los Angeles Times, investigators have pegged his net worth at $100 million.
The lawsuit is also just the latest in growing list of legal troubles for the millionaire after he participated in the HBO documentary The Jinx: The Life and Deaths of Robert Durst. The series looked into the deaths he had been linked to — his former wife, best friend Susan Berman, and neighbor Morris Black.
He denied his involvement in Berman's death in 2000 after being confronted with handwriting evidence implying he had a role. However, when he was using the bathroom afterward, a live microphone caught him saying, "There it is. You're caught … what the hell did I do? Killed them all, of course."
Prosecutors in California subsequently charged Robert Durst with murder, due in part, they said, to evidence the documentary filmmakers uncovered.
The millionaire has been in prison in New Orleans since March, when he was charged with being a felon in possession of a gun, the Associated Press reported. He had also previously been charged with two state weapons charges in Louisiana.