Employees Return To Work At Site Of San Bernardino Terrorist Attack
The Inland Regional Center was reopened a little over a month after 14 people were killed and 22 injured in the mass shooting attack.
Staff members at the Inland Regional Center in San Bernardino returned to work Monday for the first time since the Dec. 2 terrorist attack that left 14 people dead and 22 injured.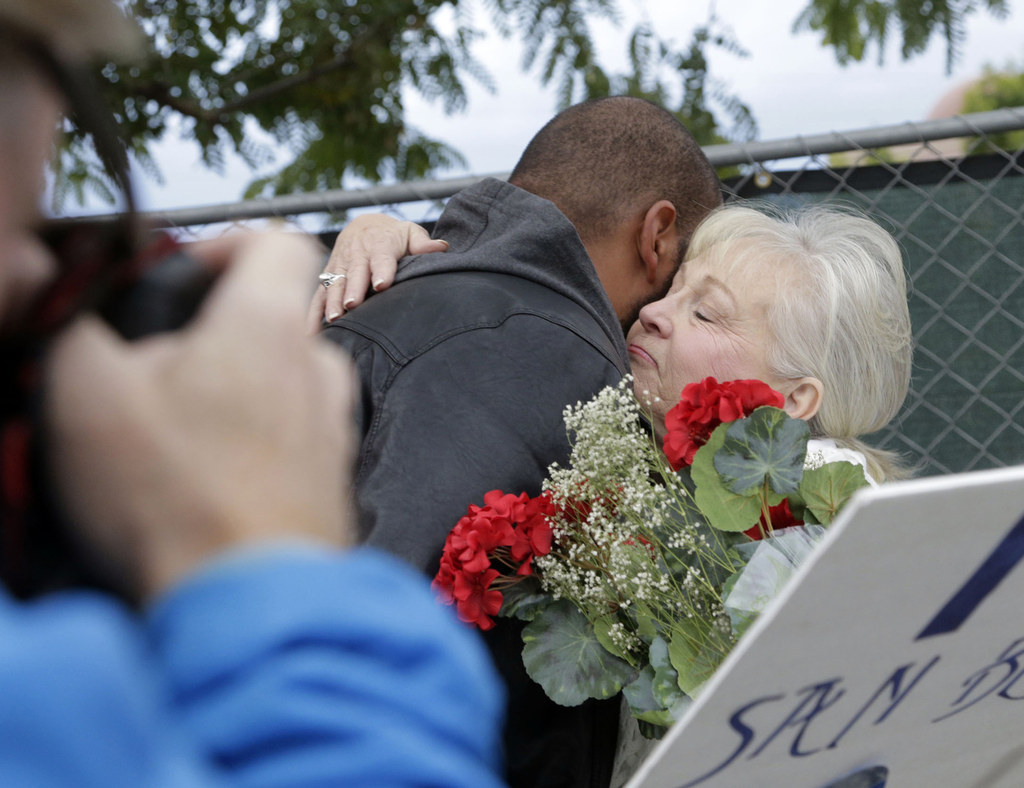 Syed Rizwan Farook, 28, and Tashfeen Malik, 29, entered the center during a holiday function and shot at dozens of people. The married couple were killed after exchanging gunfire with police.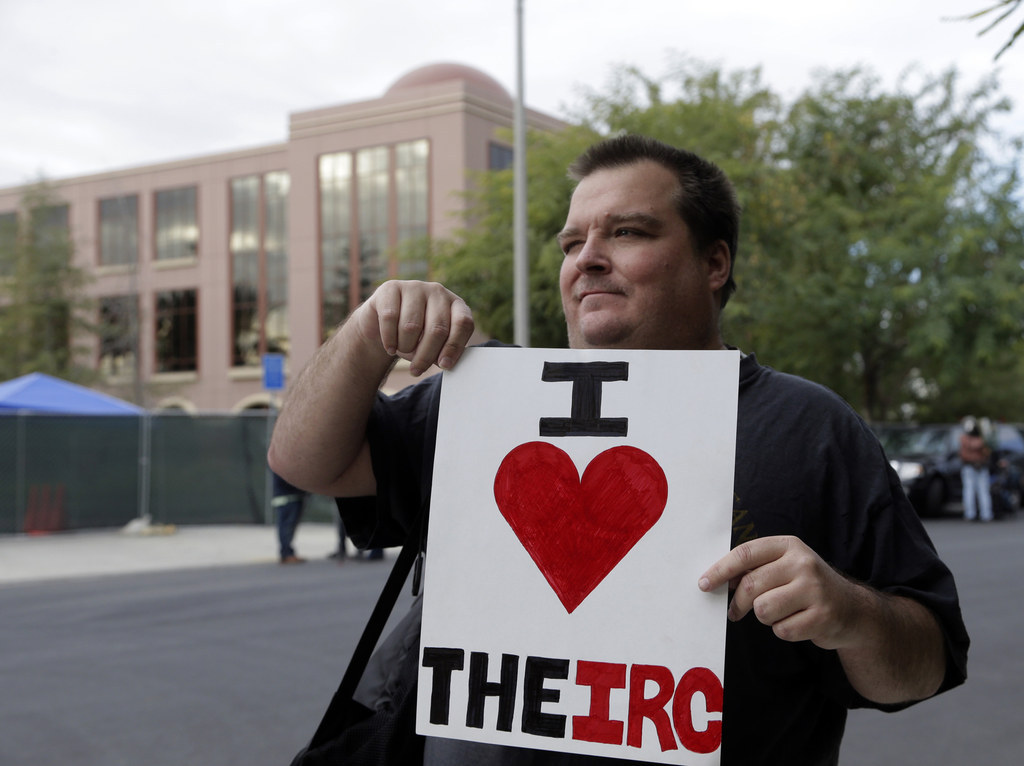 Lavinia Johnson, executive director at the Inland Regional Center, encouraged employees to speak with counselors, each other, and managers.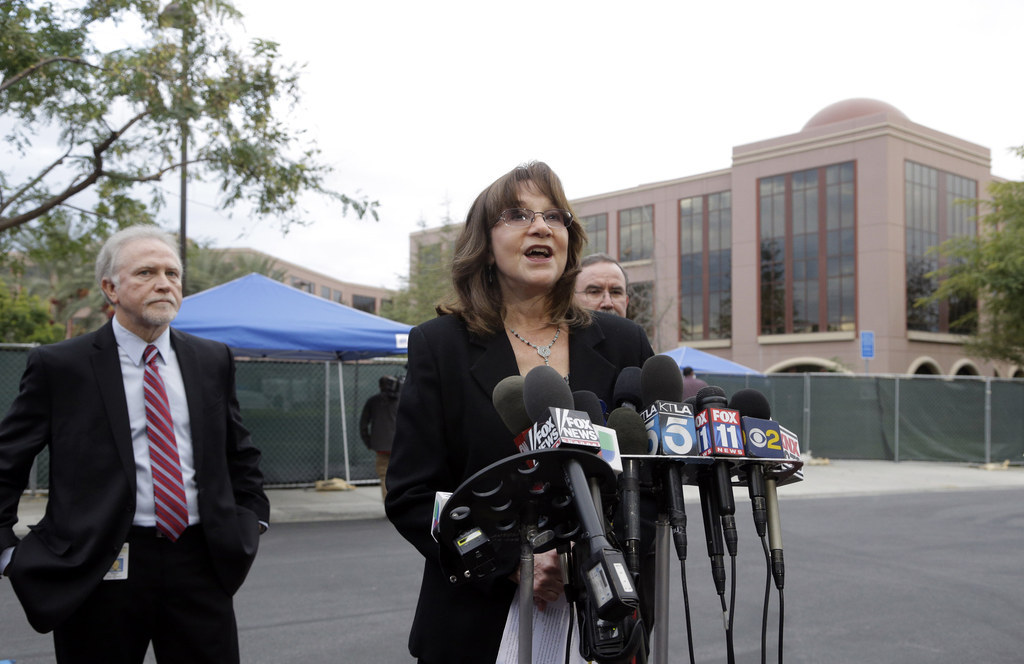 "We can talk it through and we're here to support and help each other," Johnson said at a news conference. "We're a team and that's what we're about."
The assailants, Syed Rizwan Farook and his wife, Tashfeen Malik, were killed in a shootout with officers after shooting up the holiday party and allegedly pledging their allegiance to ISIS.
A grand jury last week indicted a 24-year-old friend, Enrique Marquez, for allegedly conspiring to plan two previous terrorist attacks with the San Bernardino gunman, as well as four other federal charges.
As workers returned to the building site, people had placed photos, flowers, and flags on a chain-link fence outside the social services center honoring the dead.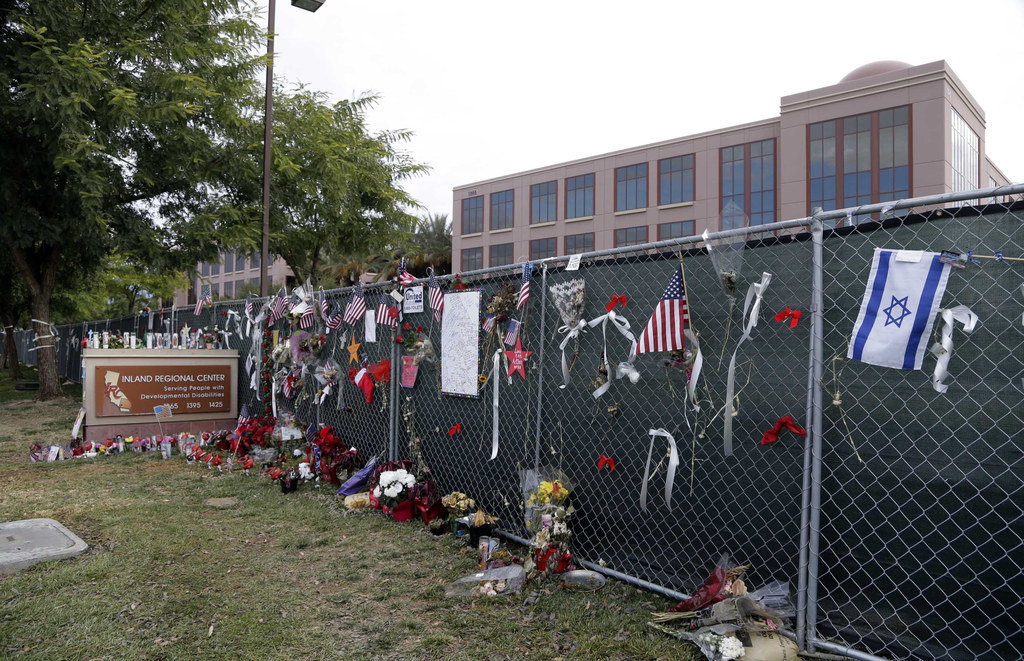 The San Bernardino County Sheriff's Department said a private event would be held Monday afternoon for families to remember, honor, and support each other. The event was expected to be held at Citizens Business Bank Arena in Ontario, California.
A group of staff members also held hands and prayed before returning to work.
Security was also increased at the center as the nearly 600 employees returned to work.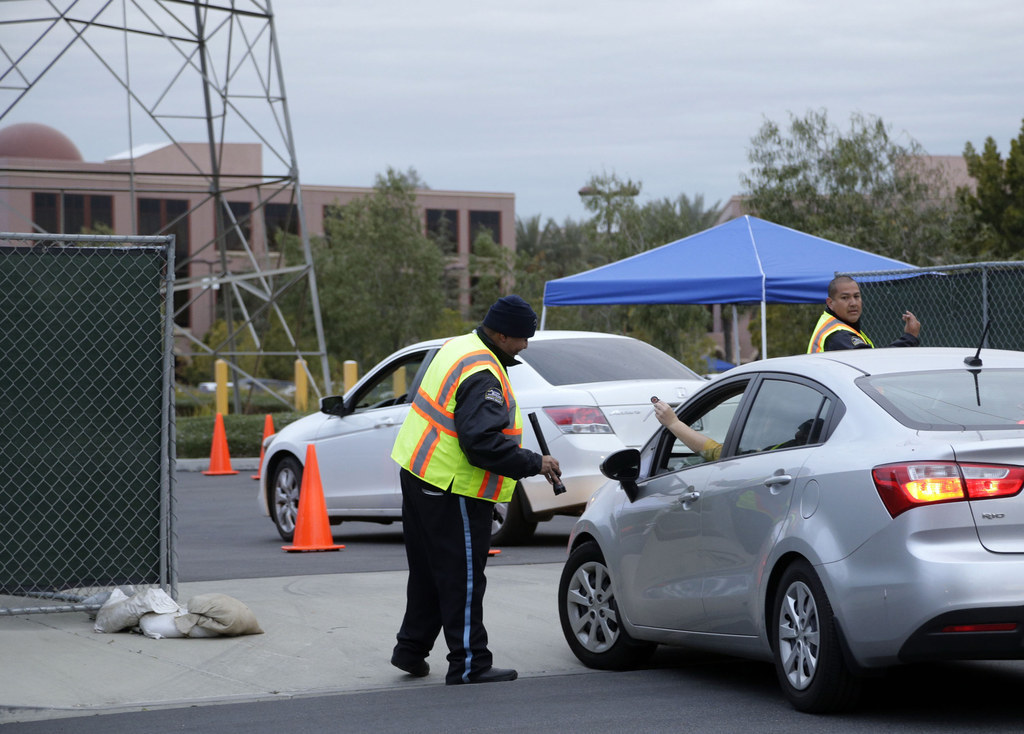 Security guards checked employee IDs at the entrance to the parking lot and no visitors were planned for the week. A chain-link fence wrapped in green mesh surrounding the property will remain up, officials said. And the actual hall where the shooting took place remains closed indefinitely.