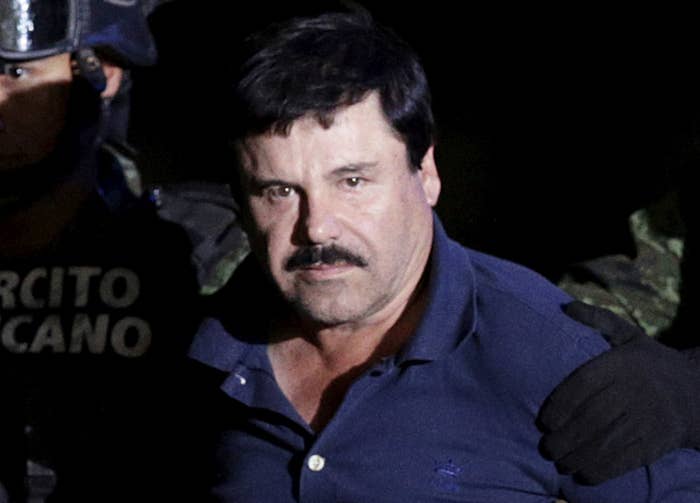 Mexican drug lord Joaquín "El Chapo" Guzmán says he is depressed, suffers from hallucinations, and is experiencing memory loss due to mistreatment in prison, according to a recently published report.
In a document published by the Los Angeles Times, Guzmán also told a psychiatrist he has no privacy and is being constantly watched by guards.
"I simply ask that they treat me like everyone else," he said.
The lights in his cell are kept on 24 hours a day, and he interacts only with masked guards, with no access to a television or radio, Guzmán added.
"I'm always in the cell, laying down on the bottom bunk," he said. "I only see the cops."
Guzmán is under heavy guard after escaping from prison twice, much to the embarrassment of the Mexican government. The most recent escape was last year via an elaborate tunnel. In 2001, he fled Puente Grande prison, where he had been incarcerated since 1993.
Last week, a Mexican judge approved the extradition of Guzmán to the US, a move his lawyers are fighting.