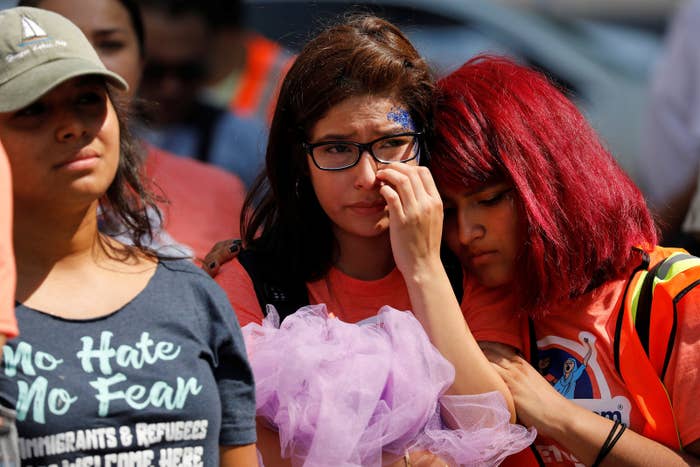 When he applied for a program that would protect him from deportation and let him work legally, Manny gave the federal government all his personal information: his fingerprints, his address, and the names of family members.
Now, with the Trump administration's announcement that it will shut down the Deferred Action for Childhood Arrivals (DACA) program in six months, Manny is worried about how the information he divulged so trustingly will be used against him.
"They said they're not going to do that but the administration doesn't always follow through with a lot of what it says," Manny told BuzzFeed News. "I don't want to live with that sense of fear, thinking my mom is in danger."
Not surprisingly, Manny declined to allow his full name to be used, for fear of retribution.
The Department of Homeland Security says generally the information that nearly 800,000 people provided the government when they applied for DACA status won't be provided to law enforcement agencies unless the person who applied poses a risk to national security, public safety, or meets certain criteria.
But the agency also added that the policy may be modified, superseded, or rescinded at any time.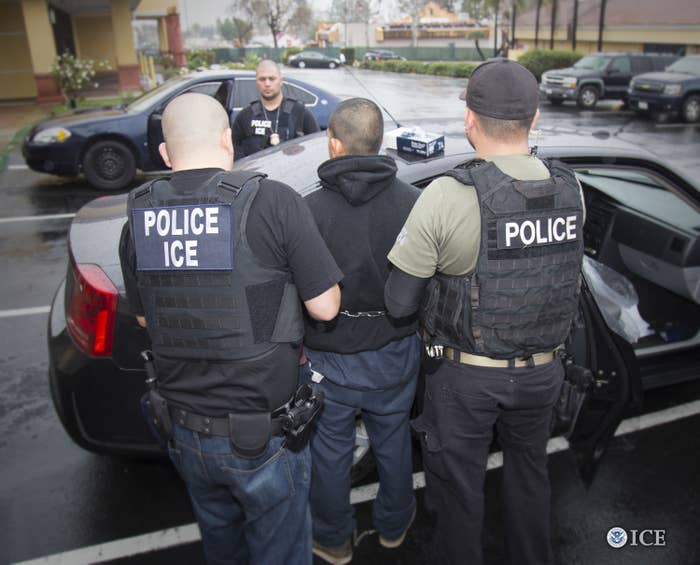 In a statement to BuzzFeed News, DHS said it would not proactively provide Immigration and Customs Enforcement, which detains undocumented immigrants, with information on dreamers. ICE, however, would have to be able to seek any information DHS entities had collected to carry out its mission to protect public safety and national security.
"This is not dissimilar to what happens with law enforcement agencies that seek information on individuals from various records in order to conduct law enforcement activities," DHS said.
That worries Maria Praeli, a DACA recipient and a policy associate at FWD.us, an advocacy organization. She wonders what will happen if Congress hasn't acted when the program ends in six months and former DACA recipients revert to undocumented status.
"The enforcement priorities clearly state that everyone is a priority for removal. Not having the program in place and not having a bipartisan Dream Act passed by Congress, does that mean that we are the easiest target for them?" Praeli said on a call with reporters. "It's scary. They know where I live, they know where my family lives. I feel like it puts us in danger."
Sylvia, 24, who came to the US in 2002 from Mexico with her family, lives in Riverside, California. She also declined to use her full name.
Having DACA made it easier, she said, to go to college and get a job. She was even able to purchase the family's first car. In order to get these benefits, she had to provide reams of documents proving she'd been living in the US since 2007 — bank statements, school records, every address she'd called home.
Sylvia, who is a member of an activist group known as the Inland Empire-Immigrant Youth Collective, wonders what might happen if people with DACA are arrested while protesting for immigrant rights. Could ICE classify them as threats to public safety and use their actions as reason to deport them?
"I'm worried because I've read news coverage of other undocumented folks who are organizing and speaking out being detained," Sylvia said. "What repercussions do we now face for speaking out? Can we be apprehended for protesting and being outspoken?"
DHS's assurances are of little comfort, though Sylvia said that won't stop her from advocating for undocumented immigrants.
"It doesn't make me go back into the shadows," Sylvia said. "I want to continue to be a part of this movement and push for something inclusive, but it does make me more cautious."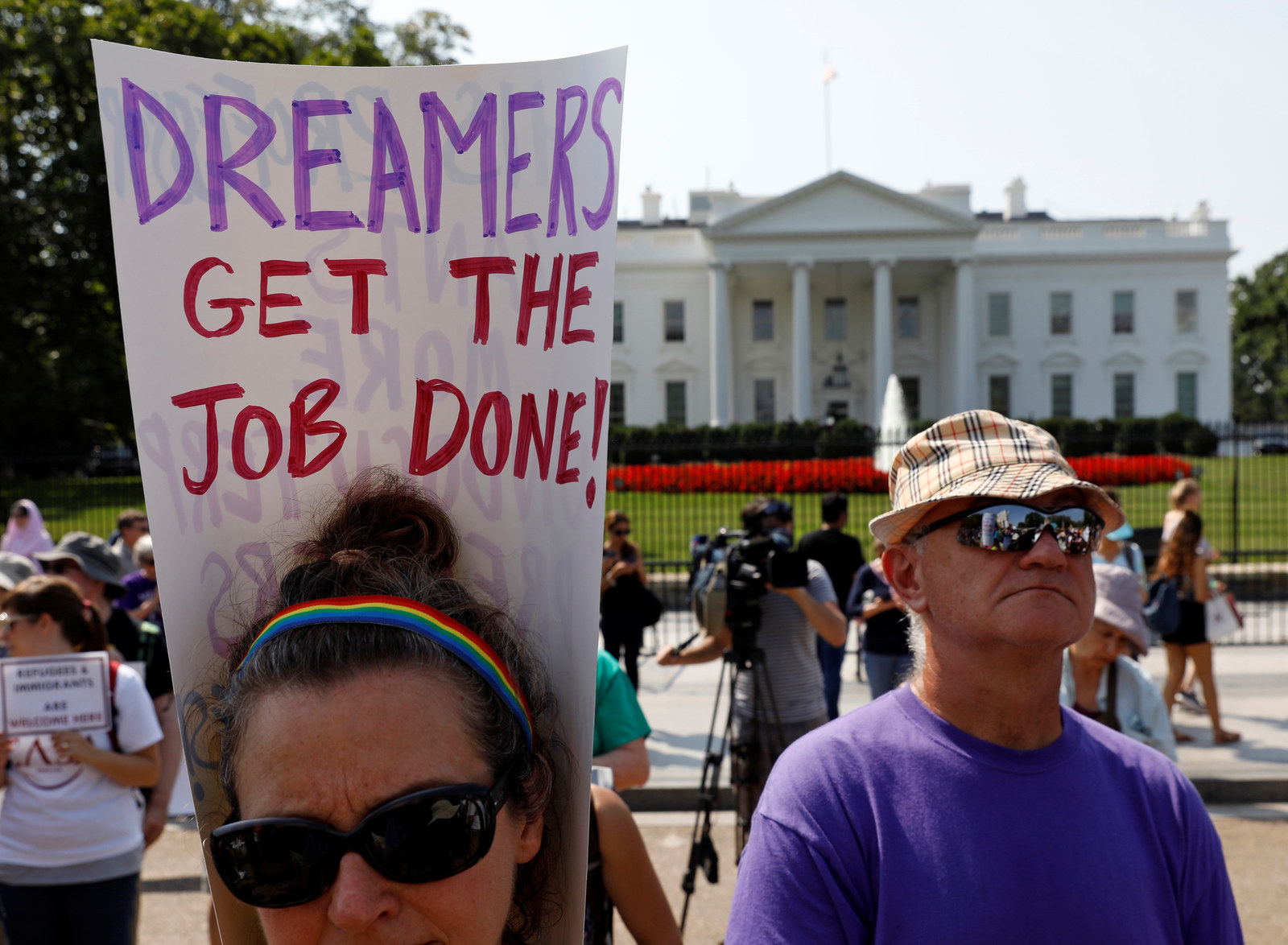 Ignacia Rodriguez, immigration policy advocate at the National Immigration Law Center, told BuzzFeed News that her group remains on "high alert" for any sign that DHS is sharing the information that DACA recipients volunteered when they applied. She promises legal trouble if DHS is caught providing information that should be kept confidential.
"The Department of Homeland Security clarified it would only share the information gathered through the application process with ICE under very limited circumstances," Rodriguez said. "So by doing so, they would be breaching the policy people relied on when they submitted their application."
John Sandweg, ICE's former acting director and a former DHS general counsel, previously has told BuzzFeed News that despite Obama administration promises not to use the information for deportation purposes, there's nothing stopping Trump from doing so.
And Sally Kinoshita, deputy director of the Immigrant Legal Resource Center, said DHS has left itself plenty of wiggle room to provide information, in particular in cases considered national security risks, threats to public safety, or gang members.
"The concern here is that yes, that information could be used," Kinoshita told BuzzFeed News. "There are some assurances, but priorities change, especially under an anti-immigrant presidential administration."
Kinoshita said thousands of undocumented immigrants applied for the program when Obama created it in 2012 under an executive order because they received assurances that the information wouldn't be used against them. Those assurances have been less enthusiastic from the Trump administration.
"I'm worried because of the kind of direction ICE agents are getting from the commander-in-chief," Kinoshita said. "They feel like the muzzle has been taken off."
Still, Manny said DREAMers shouldn't let fear overwhelm them.
"We should be lighting a torch of hope in this darkness we're being surrounded by," Manny said. "In this six months, we are going to decide if we keep DACA or fight for something like the DREAM Act. We won't stand down, take a step backwards, and we'll keep marching."