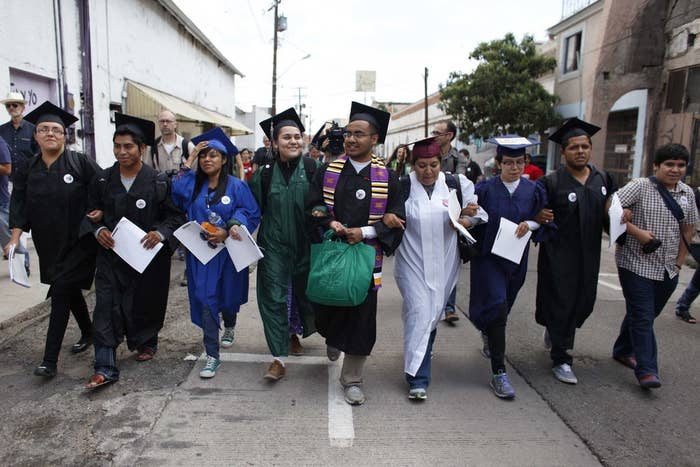 An undocumented activist who for years has been at the forefront of battles for immigrant rights fears she may have to put her dream of practicing law on hold after federal officials tentatively denied her bid to legally stay and work in the U.S.
Lizbeth Mateo applied for the Obama administration's deferred deportation program last fall, but U.S. Citizenship and Immigration Services (USCIS) tentatively denied her application because she visited Mexico for 13 days in 2013. In order to be considered under the program, applicants can't have traveled outside of the U.S. on or after Aug. 15, 2012.

Mateo, a 31-year-old who was brought to the U.S. in 1998 when she was 14, graduated law school in May and is expected to take the California bar exam in July. The recent grad said she meets all the other requirements for Deferred Action for Childhood Arrivals (DACA), but so far, the tentative denial has cost her a job and, if maintained, her ability to even practice law.

Mateo and her legal team appealed the decision this week, arguing that because DACA is a discretionary program, immigration officials can look past her travel to Mexico because it was "brief, casual, and innocent," which under the federal guidelines can be excused.
"The beauty and also the downside of DACA is that it's a discretionary program and officers who are looking at the packet can decide on a case-by-case basis whether to grant DACA to someone," Mateo told BuzzFeed News.
Her supporters say it's ironic she's being denied DACA given she's dedicated most of her adult life to advocating for undocumented people like herself, pushing for in-state tuition, driver's licenses, and the DREAM Act. She's led numerous protests, met with elected officials in Washington, D.C., and even staged a sit-in at Senator John McCain's office.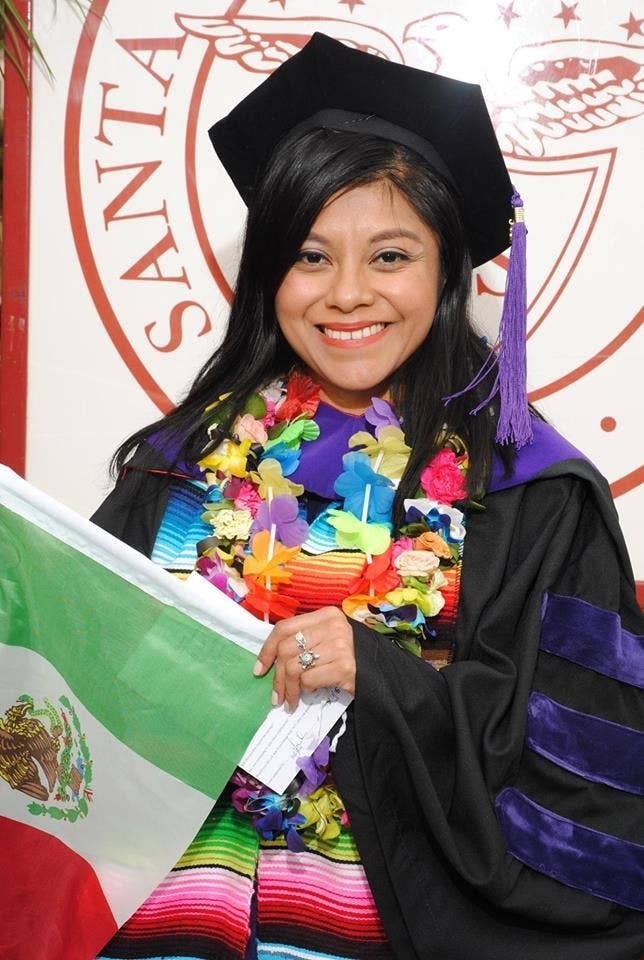 "It was a lot of factors that contributed to DACA, it's weird to think about whether I contributed or didn't," Mateo said. "But I'm proud of what I've done and don't regret it."
Mateo did not return to the U.S. quietly after going to Oaxaca, Mexico, to visit family after her two paternal grandparents died.
In a very public move, Mateo and eight other undocumented immigrant activists on the Mexican side of the border, known as the Dream 9, turned themselves into U.S. authorities and asked for asylum. The move was meant to bring attention to the more than 1 million people deported under the Obama administration at the time.
The nine were released weeks later and Mateo's case was closed.
"If it wasn't for people like Lizbeth and a lot of other folks who had been organizing in the streets, including myself, over this issue the few gains we have wouldn't have been possible," said her attorney, Luis Angel Reyes Savalza, himself a DACA recipient. "DACA gave me the opportunity to practice, it wouldn't have been possible if it wasn't for people like Lizbeth."
Reyes Savalza added that he was concerned Mateo's activism may be playing a role in USCIS' decision to tentatively deny her DACA.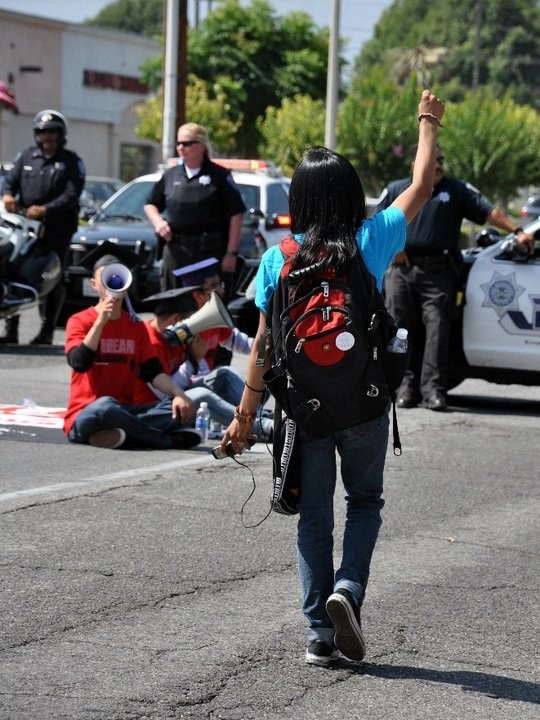 "Given her brief absence of 13 days, it made us wonder why she was getting this intent to deny, our concern is its her political activism," Reyes Savalza said.
In May, another undocumented immigrant activist sued the Department of Homeland Security (DHS) alleging she was denied DACA because she participated in protests against the federal government.
USCIS declined to comment on Mateo's case. However, the agency's website states that any unauthorized travel outside the U.S. on or before Aug. 15, 2012, would interrupt an applicant's continuous residence and bar them from being considered for DACA.
This comes amid the fallout of the Supreme Court's June 23 deadlock on the validity of Obama's Deferred Action for Parents of Americans program and expansion of DACA, which left in place a temporary injunction issued in 2015 that blocked both programs from going into effect.

The case didn't affect the program Mateo applied for. Still, Reyes Savalza said that at a time when there's uncertainty on whether the president has the power to offer more protections, the only program left in place is increasingly important.
"We have to do our best to make sure DACA is implemented as fairly and broadly as possible so those who qualify can benefit," Reyes Savalza said. "And so we can keep what we have so we can use that as a base to fight for more."
When DACA was launched in 2012, Mateo said she was concerned it didn't go far enough. She wanted to fight for something broader, not necessarily immigration reform but greater protections for undocumented parents under threat of deportation.
"At the time we were working to stop deportations of parents, people who don't fit the definition of DREAMers but were detained for too long," Mateo said.
By the time she started at Santa Clara University Law School Mateo said she didn't have the funds to spare on the application and waited to apply until October 2015.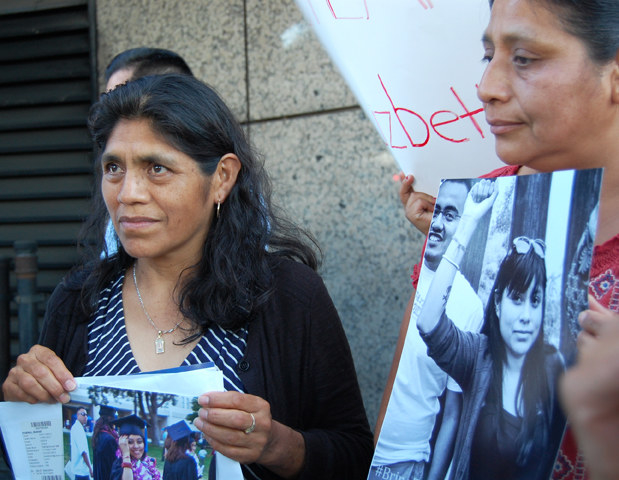 "The hardest part about all of this is telling my parents — I've put them through a lot and they've always been very very supportive," Mateo said. "I want to be able to help them so they wont have to work so hard and think about retirement, that's what having DACA means to me, being able to help my parents the same way they helped me."
Pratheepan Gulasekaram, one of Mateo's professors at Santa Clara University Law School, said she in the end denying her DACA would lead to extreme inefficiency and taxpayer loss because she's someone who grew up in the U.S., was educated in California public schools, and is willing to serve underserved communities with her degree.

"That's all this denial would do," he said. "Instead of mitigating some of the worst effects of our broken immigration system, this would only make it even more incoherent."