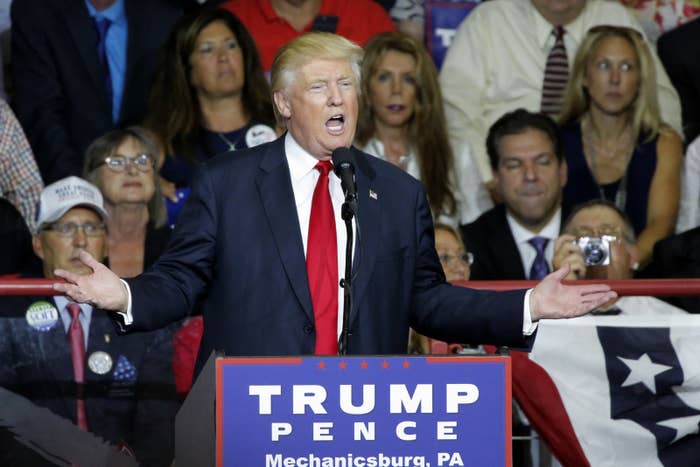 Republican presidential nominee Donald Trump called Hillary Clinton "the devil" Monday at a rally in Pennsylvania.
Speaking to supporters at a Mechanicsburg high school gym, Trump mocked Bernie Sanders, saying the former Democratic candidate had buyer's remorse after backing Clinton for president.
"If he would've just not done anything, just go home, go to sleep, relax, he would've been a hero," Trump said. "But he made a deal with the devil — she's the devil."
The Republican has previously said Sanders "sold his soul to the devil" by endorsing Clinton, but it was the first time Trump had expressly equated the Democratic presidential nominee with Satan.