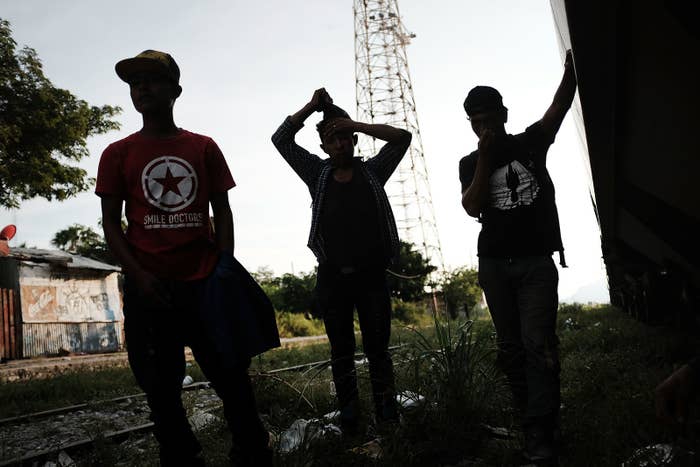 TIJUANA, Mexico — Mexican authorities have been apprehending unaccompanied migrant children as they are escorted by attorneys to United States border crossings to request asylum, in some cases placing the kids in protective services where their only options are to request refuge in Mexico or be deported back to their home country.
Mexican immigration agents started detaining children assisted by lawyers near the San Ysidro and Otay Mesa ports of entry on the California border in November, said Nicole Ramos, the Tijuana-based director of the border rights project at the legal service provider Al Otro Lado. Previously, lawyers were able to walk minors who were traveling without their parents to ports of entry to request asylum from US immigration officials, one of the last remaining methods for unaccompanied minors to seek protection.
"I don't know when they decided this was the best strategy and if there is a new policy we have not been made aware of it," Ramos told BuzzFeed News. "Mexican immigration ... snatches them up when they are on the precipice of safety. How does that benefit the children? That is a political move, and children are the victims."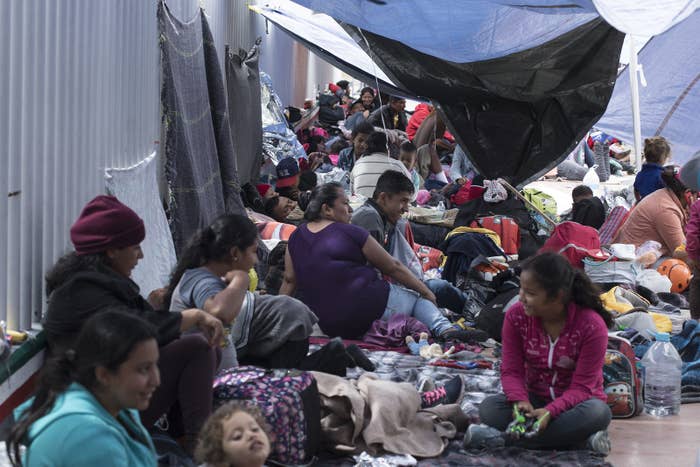 The apprehensions are the latest efforts by Mexican authorities to block unaccompanied children from making the difficult journey to the US to seek asylum. In Tijuana, asylum-seekers are told to put their names on an unofficial list and wait weeks or even months for US Customs and Border Protection agents to allow them to make a request for protection in the United States. The practice of limiting the number of asylum-seekers and asking migrants to wait in Mexico, known as metering or queuing, began as early as 2016 under the Obama administration and has since expanded across the southern border under President Trump.
Mexican immigration agents in Tijuana began detaining unaccompanied minors attempting to get their names on the waiting list in August, Ramos said. Then, in November, agents started preventing children who traveled through Mexico on their own from reaching US ports of entry to ask for asylum.
Stopping children escorted by attorneys is the latest method officials are using to stop unaccompanied minors from reaching the US. The tactics, advocates say, leave an unknown number of unaccompanied minors in Tijuana with no legitimate path to request asylum in the US and increases the likelihood that they'll be taken into the custody of child protection services, where their only options are deportation or asylum in Mexico.
Nine children escorted by Ramos to the US border have been apprehended by Mexican authorities since November, she said. Seven of the children were returned to a youth shelter, while the other two spent weeks in the custody of Mexico's child protective services agency, the National System for Integral Family Development (DIF).
"Mexico has nothing to offer unaccompanied children but an orphanage and being kicked out to the streets as soon as they hit 18 years old. [Mexico] cannot protect these children," Ramos said. "The US system for unaccompanied children seeking protection literally gives these kids a chance to survive their lives, and to grow into adults with dreams and futures."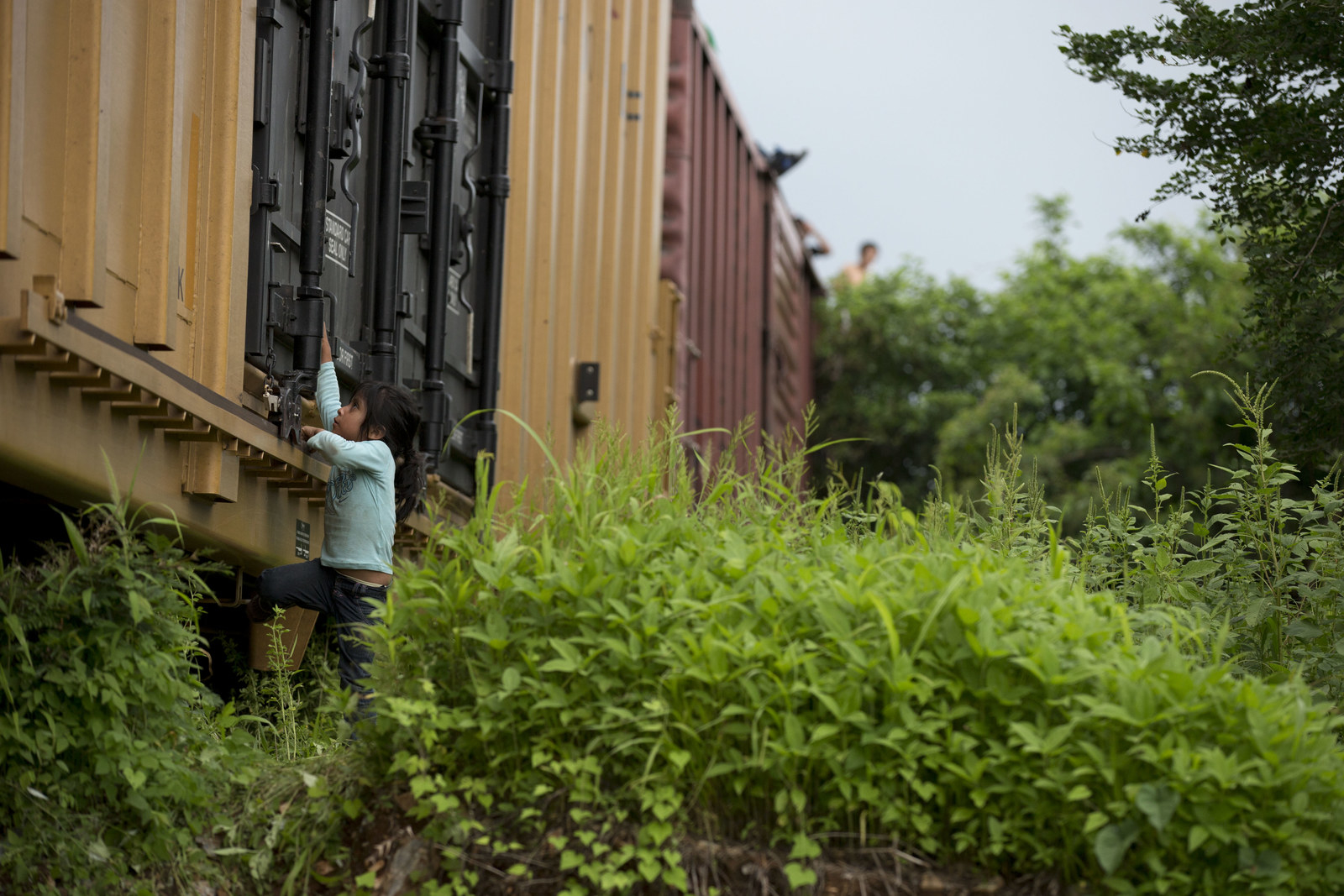 Mirna Ortiz, a spokesperson for DIF in Baja California, said the agency isn't involved in the decision to block children from reaching the US, and is only providing child care services. In November and December, six unaccompanied minors from Central America were sent to the agency.
Ortiz referred questions to Mexico's immigration enforcement agency, the National Institute of Migration (INM). The agency declined repeated requests for comment.
"When a Central American child is sent to me, I serve as a day care center because INM takes over the legal process," Ortiz told BuzzFeed News. "In the majority of cases they're returned to their country of origin."
In 2018, Mexican immigration authorities encountered more than 10,000 unaccompanied minors, hundreds of whom were under the age of 11. The majority of them, 8,729, were deported back to their home countries.
Some children apprehended by Mexican authorities have been released with the help of fast-moving lawyers and advocates, said Mary Bauer, deputy legal director of immigrant justice project at the Southern Poverty Law Center. Advocates have recently started warning children traveling without their parents that it's too risky to present themselves at a US port of entry. Their chances of successfully gaining entrance to the US are slim, they say, and the likelihood of facing deportation is much greater.
"We've heard from several kids that when they presented themselves, the US government told them 'Wait here' and all of a sudden INM or Grupo Beta appears to take them into their custody," Bauer told BuzzFeed News. "There are certainly kids who have been deported. There is just no way advocates have identified every kid and managed to get them out."
Bauer said she's spoken to unaccompanied minors hoping to enter the US waiting for months in Tijuana, unsure what to do.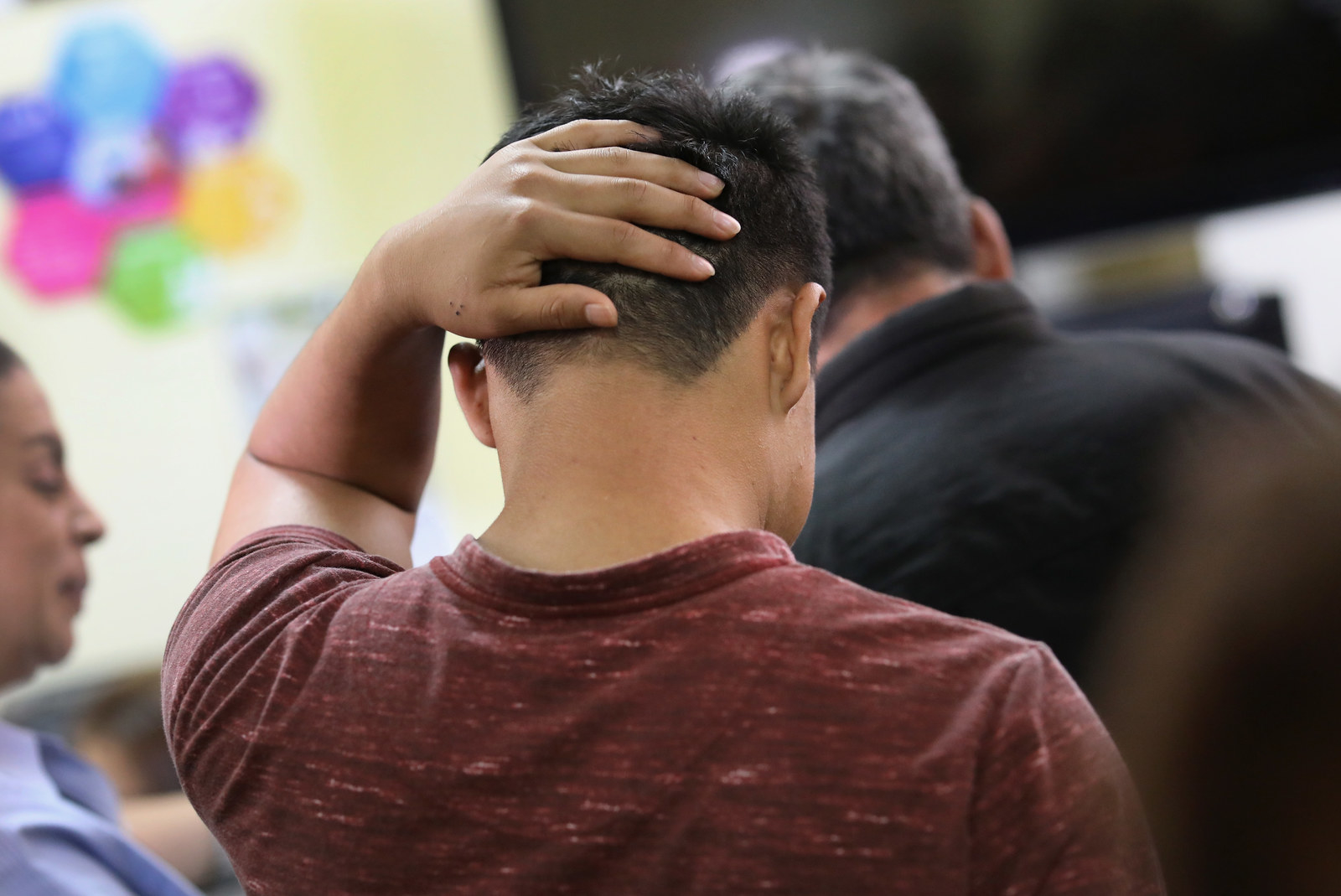 Migrants can bypass barriers to asking for asylum in the US by crossing the border illegally. In 2018, Border Patrol agents apprehended about 50,000 unaccompanied minors between ports of entry at the southern border, most of them Central Americans.
President Trump has pointed to so-called caravans of Central American migrants as a reason to beef up border security and build his long promised wall, even as border apprehensions have fallen to historic lows. But US immigration agents have seen increases in unaccompanied minors and families fleeing violence and poverty in their home countries.
Mexico has also suffered from a surge of violence in 2018, reporting a record number of murders for a second straight year. Last year homicides in Mexico rose by 33% from 2017, prompting authorities to open 33,341 murder investigations. Migrants in Mexico, and unaccompanied minors in particular, are more vulnerable to violence and exploitation by criminal organizations.
Tijuana, where hundreds of migrants are waiting for their turn to request asylum in the US, is one of the deadliest cities in the world with more than 2,500 homicides last year, a record for the border city. The dangers young migrants face at the border were highlighted in December when two teenage boys from Honduras who traveled with the caravan to Tijuana were killed in a robbery.
Lindsay Toczylowski, executive director of the Immigrant Defenders law center in Los Angeles, said she escorted a group of eight unaccompanied minors on the eve of Thanksgiving to the US border in Tijuana to request asylum.
Two of the children were stopped by Mexican immigration agents, asked for identification and ages, and taken to an INM office inside the pedestrian border crossing.
"We told the other kids 'Corran' or 'Run now to get to the front,'" Toczylowski told BuzzFeed News. "They got to the gate and they held onto the gate and pleaded with US authorities to allow them to ask for asylum."
About 30 minutes later, CBP agents processed the six children, Toczylowski said. The other two were held by Mexican authorities for several days before being sent to a shelter. Eventually, they were able to request asylum in the US, but only with the help of Rep. Pramila Jayapal, a Washington state Democrat, who accompanied them to a US border crossing.
Among the most vulnerable of the children traveling without their parents are those very young in age, LGBT youth, and girls, who run a higher risk of being sexually exploited.
"They're in danger where they are and trying to take the last leap to get to a port of entry to save their lives is fraught with the risk that you're going to be taken into custody and potentially put in a place that would have made your entire trip futile," Toczylowski said.
Congressional delegations and organizations like Amnesty International have helped some unaccompanied minors enter the US after standoffs with officials at ports of entry.
In December, two members of Congress accompanied a group of Central American asylum-seekers to the Otay Mesa port of entry on the California border to demand that US authorities allow them to ask for refuge. They succeeded in convincing authorities to take in eight unaccompanied children.
Margaret Huang, executive director at Amnesty International USA, said it shouldn't take a congressional delegation or group of human rights advocates to threaten a standoff in order for these children to ask the US for asylum.
"What they're doing is illegal and it speaks volumes about what happens to those kids who have no support," Huang told BuzzFeed News.
Eleni Bakst, an equal justice works fellow with the advocacy organization Human Rights First, said unaccompanied minors are told by Mexican immigration agents they must ask for asylum in Mexico or return to their home countries.
"They get a glimpse of the door to get to safety in the US, but when they see the door is shut for them they lose hope," Bakst told BuzzFeed News.
It's impossible to know how many unaccompanied children are in Tijuana, Bakst said, because many are hiding from authorities who would deport them and criminal organizations who seek to exploit them.
"Many of these children have a strong claim for asylum," she said. "They deserve just as every other asylum-seeker to have their asylum claim heard and evaluated."