Accusation That Charlie Sheen Hid HIV Status Could Mean Criminal Charges
Former porn star Bree Olson claims Charlie Sheen hid his HIV status from her while they were together. California has several laws that make it a crime to knowingly expose someone to HIV.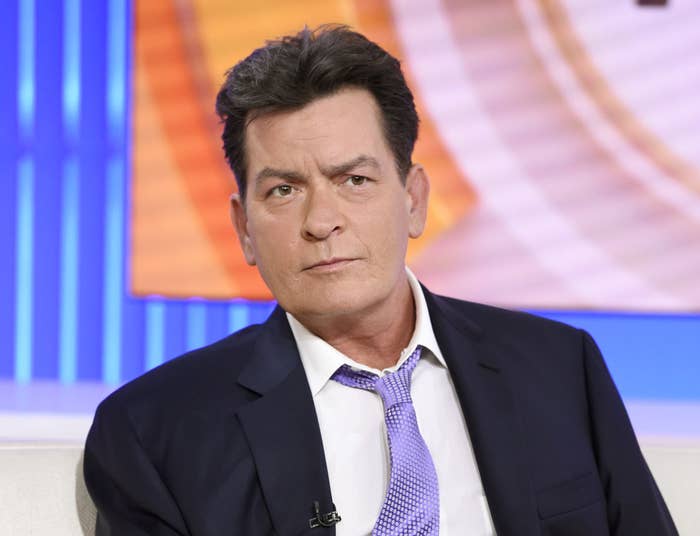 Charlie Sheen's disclosure on the Today show Tuesday that he was HIV positive had hardly aired when his ex-girlfriend — former porn star Bree Olson — went public with her accusation that the actor had lied to her about his status.
Olson, 29, made the accusation during a sit-down with Howard Stern, telling the SiriusXM radio host that she learned of Sheen's status "right along with everyone else."
Olson's accusation, however, opens up the possibility of criminal liability on the part of Sheen.
Sheen said on Today that he learned he was positive four years ago, but he didn't specify an exact date. He and Olson didn't part ways until early 2011.
California has five health and safety code laws criminalizing HIV. It's a felony for a person to "expose another to HIV by engaging in unprotected sexual activity" without disclosing their status and with the intent of infecting the other person with the disease.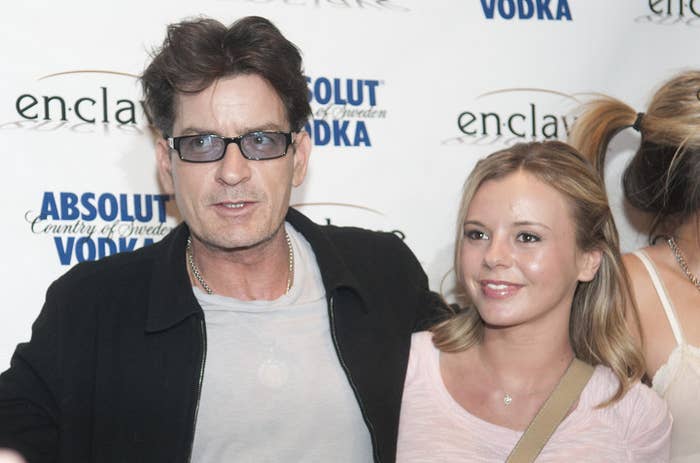 When Sheen announced that he was HIV-positive on Today, he insisted he always disclosed his status to his sexual partners and it was "impossible" that he has knowingly passed the virus on to anyone else.
Sheen went on to say that he has had unprotected sex with two partners since finding out he is HIV-positive, and that both people are aware of his diagnosis and under the care of his doctor.
If, however, Sheen's suspected of lying about this status — as Olsen claims — he could face criminal charges.
A BuzzFeed News story co-published by ProPublica found that at least 35 states have laws that specifically criminalize exposing another person to HIV. In 29 states, it is a felony. None of the laws require transmission to occur.
In California, it's also a felony for anyone who knows they have the virus to donate blood, body organs, or other tissues or fluids. Another law says it's a misdemeanor for someone with a contagious, infectious, or communicable disease to willfully expose someone else. There is also a sentencing and penalty enhancement relating to HIV exposure.
Los Angeles County prosecutors declined to comment, but there is precedent.
In May, a San Diego man was sentenced to six months in jail after pleading no contest to charges that he failed to tell a sex partner he was HIV-positive. Investigators obtained text messages and videos of Thomas Miguel Guerra laughing about lying to sex partners regarding his status. Prosecutors said Guerra gave one of his former partners the virus after having unprotected sex with him.
The state laws, however, have their critics.
Sean Strub, executive director of the Sero Project, a Pennsylvania-based nonprofit advocacy group that campaigns against HIV exposure laws, said the statutes are making the epidemic worse.
"Criminalization punishes the responsible behavior of getting tested while privileging the ignorance of not knowing one's HIV status," Strub told BuzzFeed News. "You can't be prosecuted if you don't get tested."
General assault charges can be used instead of HIV-specific laws in the rare cases where someone maliciously tries to infect someone, Strub said.
The laws aren't about knowingly infecting someone, because HIV transmission is rarely a factor in prosecutions, Strub said. Disclosing your HIV status can also result in partner violence, loss of housing, and employment.
"No person should knowingly put another person at risk of harm, but these laws and prosecutions aren't about whether there was any risk or any harm," Strub said. "They are about stigmatizing people with a virus and mandating disclosure of that fact prior to having sex, independent of whether the person poses any risk or not."
Chris Brown, director of health and mental health services at the Los Angeles LGBT Center, said one of the most serious side effects of HIV is stigma, which can deter someone from wanting to know their status. He noted that one out of seven people who are HIV-positive don't know it.
"To help reduce stigma, we need to talk about HIV and we need to get educated, but as a society, we don't do that very much," Brown said in a statement. "Much of the reaction and media reports before and after Sheen's announcement reveal how much people still have to learn about HIV."