Prosecutors Drop Charges Against UVA Student Bloodied During Arrest
The Office of Commonwealth Attorney for the City of Charlottesville said it dismissed all the charges against Martese Johnson in the interest of justice and the community. A court order prosecutors filed said the evidence didn't warrant prosecution.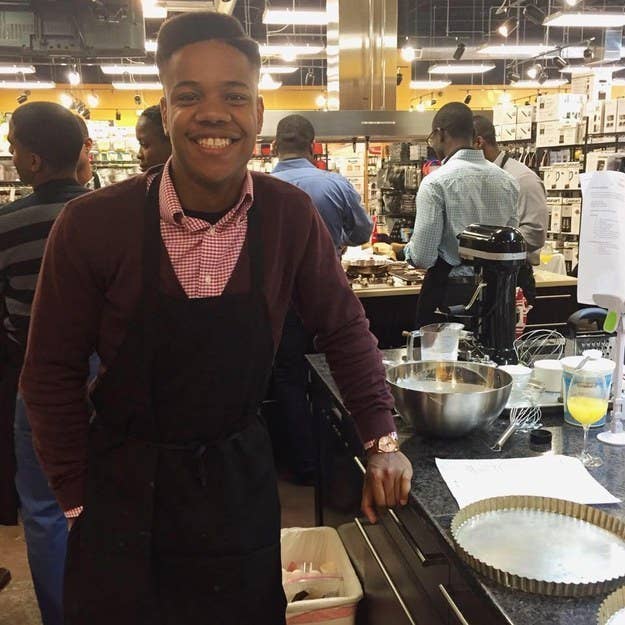 Virginia prosecutors Friday dropped all charges against university student Martese Johnson, whose bloody arrest sparked national outrage over the use of excessive force by the state liquor control agents.
Johnson, 20, was arrested in March outside a pub less than a quarter mile from the University of Virginia campus in Charlottesville, by agents with Virginia's Department of Alcoholic Beverage Control (ABC).
Martese's attorney, Daniel Watkins, thanked the court and said that both he and his client are relieved. "This has been quite the ordeal for Martese, and we are happy that he no longer faces the threat of criminal prosecution," Watkins said.
Video of the arrest, showing blood dripping down Johnson's face as he's held to the ground, spread quickly online. The UVA student faced misdemeanor charges for public intoxication and obstruction of justice.
In a statement the Office of Commonwealth Attorney for the City of Charlottesville said Thursday that "the interest of justice and the long term interest of the Charlottesville community are best served by using this case as an opportunity to engage ordinary citizens, law enforcement officers, and public officials in constructive dialogue concerning police and citizen relationships in a diverse community."
The court order also said the evidence does not warrant the prosecution of an individual involved in the events the night Johnson was arrested.
Watkins said his client was "ecstatic" when he told him the Commonwealth's Attorney for Charlottesville was not interested in pursuing charges.
"His future remains bright and he looks forward to moving on with his life now that this matter has been resolved," Watkins said. "It has been our position all along that the Virginia ABC officers were not justified in their treatment of Mr. Johnson."