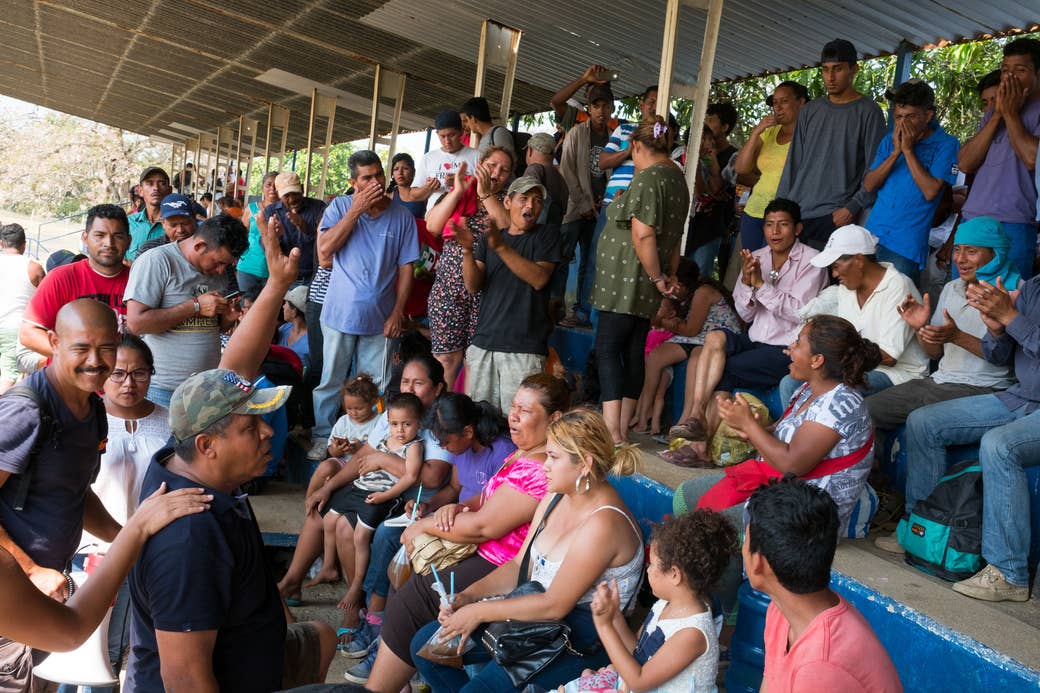 Organizers of a Central American caravan traveling through Mexico said Tuesday that despite plans from immigration authorities to disband the group they would continue moving forward.
Irineo Mujica, director of Pueblos Sin Fronteras, or People Without Borders, which has organized the caravan, said it will continue to the city of Puebla and then on to Mexico City. From that point on, however, only those who seem to have valid asylum claims in Mexico or the United States would continue moving north.
"That doesn't mean the caravan is ending," Mujica told a crowd of Central American migrants. "The caravan ends when we are done with our agenda."
On Monday, Mexico's National Institute of Immigration said it planned to disband the caravan of hundreds of Central Americans by Wednesday. However, Pueblos Sin Fronteras pushed back and said the caravan was not being disbanded and that some migrants with asylum claims would continue moving forward to seek asylum.
Organizers declined to give specific numbers for how many potential US or Mexican asylum seekers were in the group. On Tuesday, Mexican immigration officials were trying to get an accurate count of people and what type of document or visa each was seeking.
Everyone was encouraged to apply for a humanitarian visa with the Mexican government, permission to travel through Mexico with the intention to leave on their own, or permission to stay in the country for 30 days before filing an immigration claim.
Mexico's secretary of foreign affairs, Luis Videgaray Caso, said the caravan would be dispersing gradually and that Mexico would enforce its immigration policies according to its law and not according to pressure or outside threats.
That was no doubt a reference to US President Donald Trump, who has been deeply critical of Mexico's response to the caravan and on Tuesday said he was dispatching the US military to the border, though it was unclear what tasks a US military presence would perform; US law bars the military from undertaking law enforcement activities.
At the public park in Matías Romero Avendaño, a town of about 38,000 in Mexico's Oaxaca state, Mexican officials began to interview the more than 1,000 people from the caravan who've been camped there since Saturday night, trying to determine who was likely to seek a humanitarian visa or a permit to remain in the country temporarily.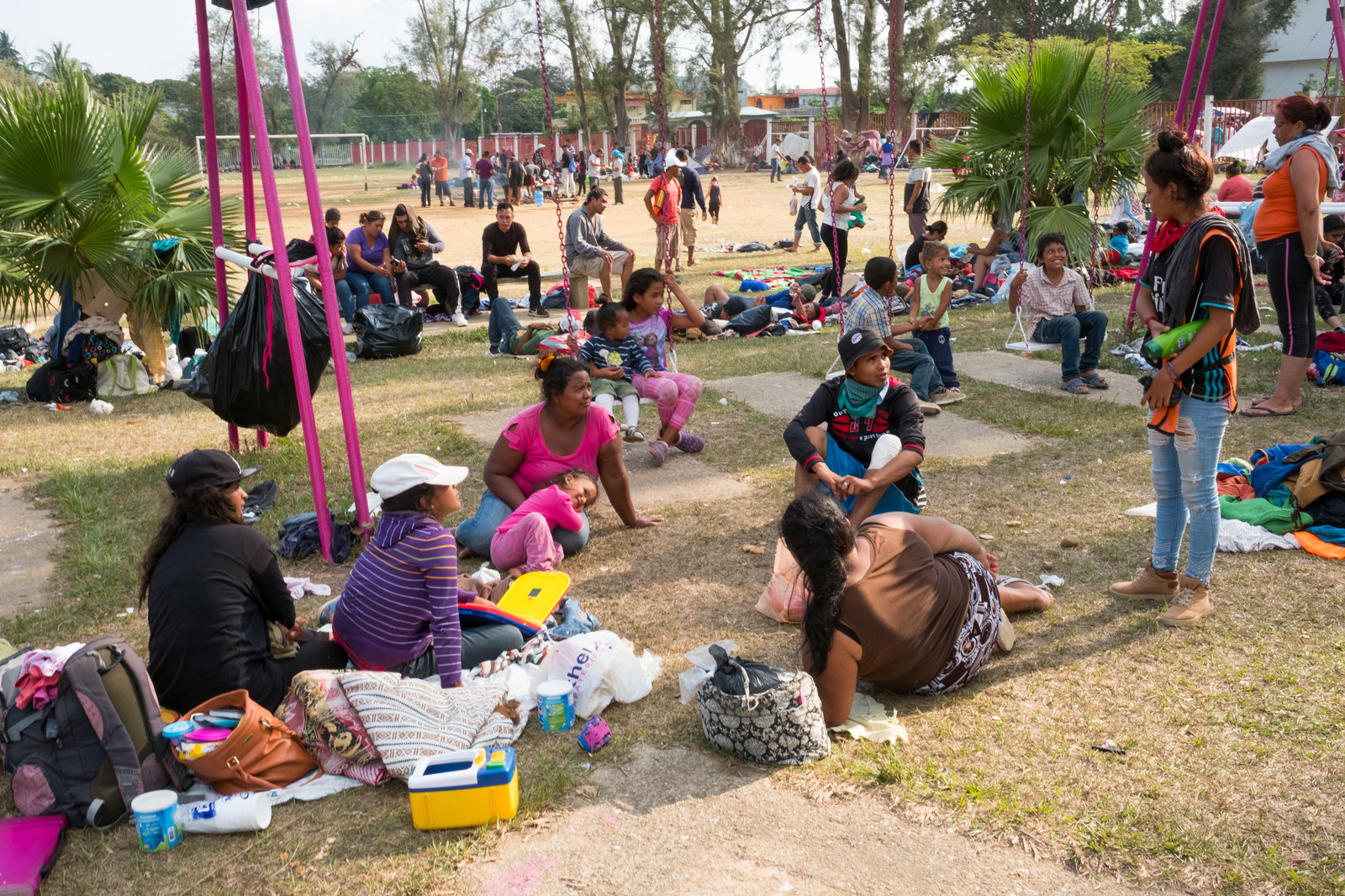 Those who qualify for any of those options will not continue with the caravan past Mexico City.

"In Mexico City only specific cases of asylum that are previously reviewed by an attorney will continue advancing," Mujica said. "We will keep fighting. The fight continues. Forward companions."
It was not clear how many of the hundreds intended to stay in Mexico or travel on to the United States. Many said they were comfortable remaining in Mexico. Cristian Figueroa, a Honduran, said he planned to ask for permission to stay in Mexico and work in Tijuana, the border city south of San Diego. "You can very easily run into immigration and they'll ask for identification," he said. "This visa is very important to me."
The Mexican Secretariat of the Interior reported that it had deported 400 migrants who were part of the caravan. But it was not clear when that might have occurred; members of the caravan in Matías Romero Avendaño said they knew nothing of deportations, and an immigration officer said "that never happened" when asked about the report.
Pueblos Sin Fronteras plans on holding legal workshops for migrants in Puebla, about 340 miles away, where attorneys will advise people on whether they have a good chance of winning an asylum claim.
Christian Vega, 22, hopes he'll have that chance. He was one of about 250 to 300 migrants who boarded a freight train known as "The Beast" at Matías Romeo Avendaño on Sunday in hopes of speeding his journey north. But he came back after he lost track of his companions after getting off in Medias Aguas, Veracruz.
He plans on getting permission from the Mexican government to travel freely through the country and ask for asylum near the US border.
"Nothing is secure, the safest thing is to stay with the caravan," Vega said. "My mission is to get to the United States."
Vega said he was recruited by MS-13 to sell drugs for them; when he refused, they beat him and said they would kill him next time. He fled to another city in Honduras but said there was no escaping the gang.
"They always find you," Vega said.