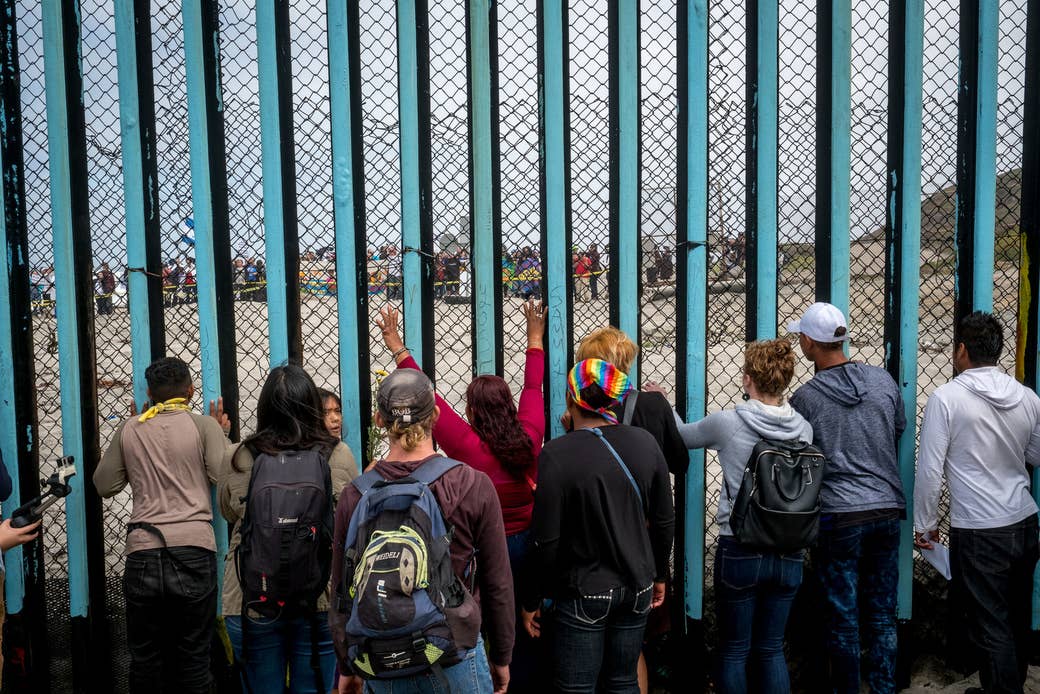 More than 2,000 miles and over a month from their start at the southern border of Mexico, the last group of asylum seekers from the Central American caravan turned themselves into US border authorities Friday.
A total of 228 people from the caravan were able to ask for asylum.
The last to apply was a line of 70 mostly women and children who slowly walked across the threshold of the gray metal gate at the San Ysidro point of entry, where they were then led by US Customs and Border Protection (CBP) agents into an outdoor area walled off by concrete blocks and barbed wire.
"This is the last collective group that will turn itself in," said Alex Mensing, an organizer with Pueblo Sin Fronteras, which put together the caravan. "I hope the United States respects people's right to ask for asylum and doesn't punish people from the caravan for elevating their voices."
The formal end to the caravan, which began its journey north on March 25 as a crowd of at least 1,200 people, 80% from Honduras, came on the same day that the Trump administration ended a program that granted more than 50,000 Hondurans permission to live in the United States since 1999. Thousands of Hondurans were granted Temporary Protected Status because of devastating conditions caused by Hurricane Mitch that killed at least 10,000 people. The ending of TPS for the Hondurans was not expected to affect individual cases for asylum for people in the caravan.

About 100 people from the caravan remained on the Tijuana side of the border. They were expected to head to shelters in Mexico to decide what to do next, Mensing said. Some plan on asking for asylum at a later point. Volunteers and migrants were slowly starting to take down the camp, loading cases of water bottles and food onto a Datsun while families started to pack their belongings.
Mensing said there were still 300 members from the caravan in Hermosillo, the capital of Mexico's Sonora state, waiting on the Mexican government to make good on a promise to give them humanitarian visas.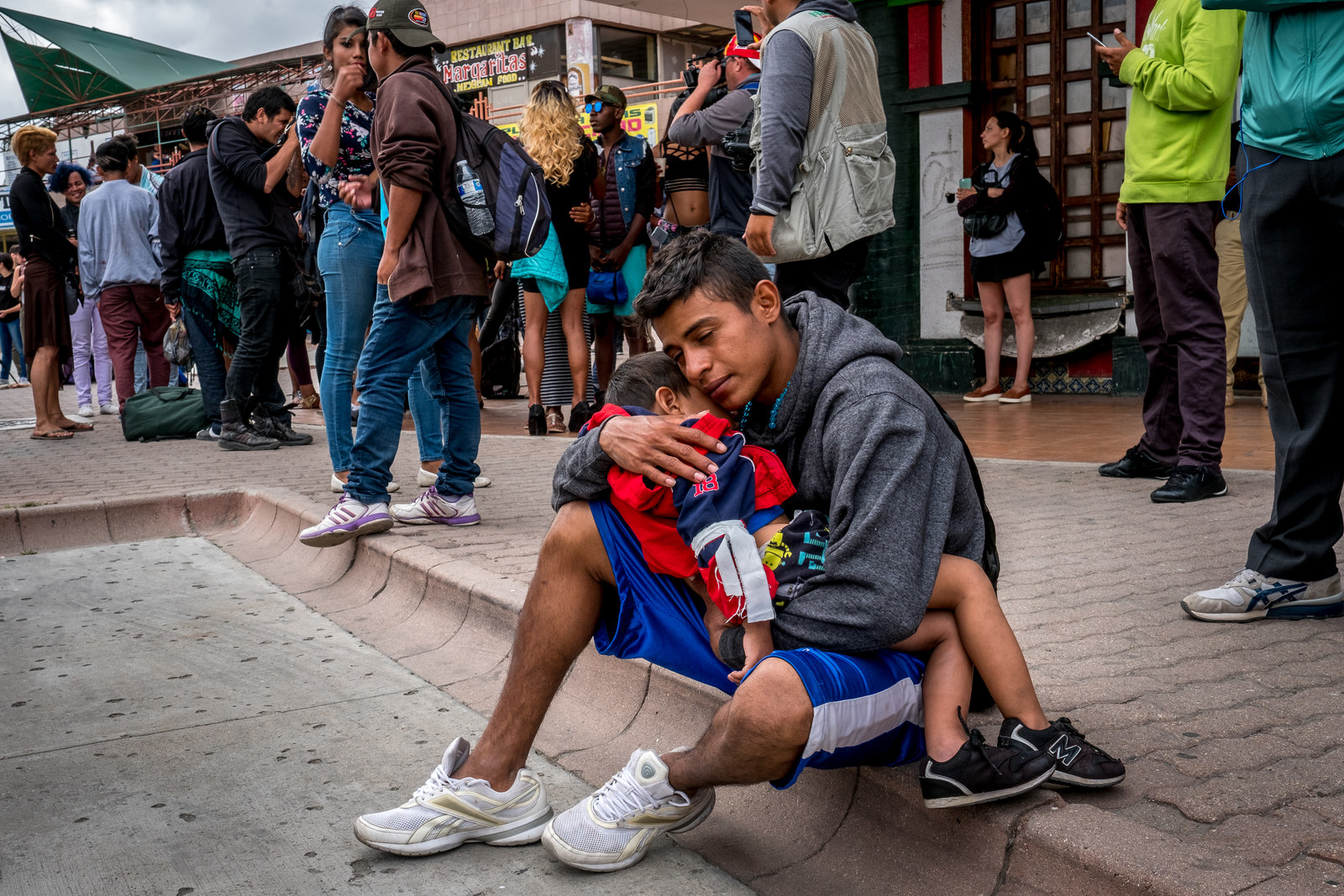 Monica Marquez, a 38-year-old woman from Honduras, tearfully walked her partner through the port of entry and kissed him goodbye before he turned himself into CBP agents. Because he had arrived in Tijuana with their two oldest sons, 11 and 13, while Monica stayed behind in Mexico City because their youngest was too sick to board a freight train, he was able to speak to an attorney about his asylum case. She still needs to speak with a lawyer about her case before turning herself in.

"I'm so sad," Marquez told BuzzFeed News. "I don't know how long it will be before I get to see him again. It could be the longest we've ever been apart."
Since Sunday, members of the caravan had waited outside in the encampment or inside the port of entry after CBP agents told them they were at capacity and couldn't process asylum seekers. In an effort to put pressure on US border authorities, groups of men, women, and kids spent cold nights outside the threshold, sleeping under blue tarps to guard against the rain and keeping warm under donated blankets.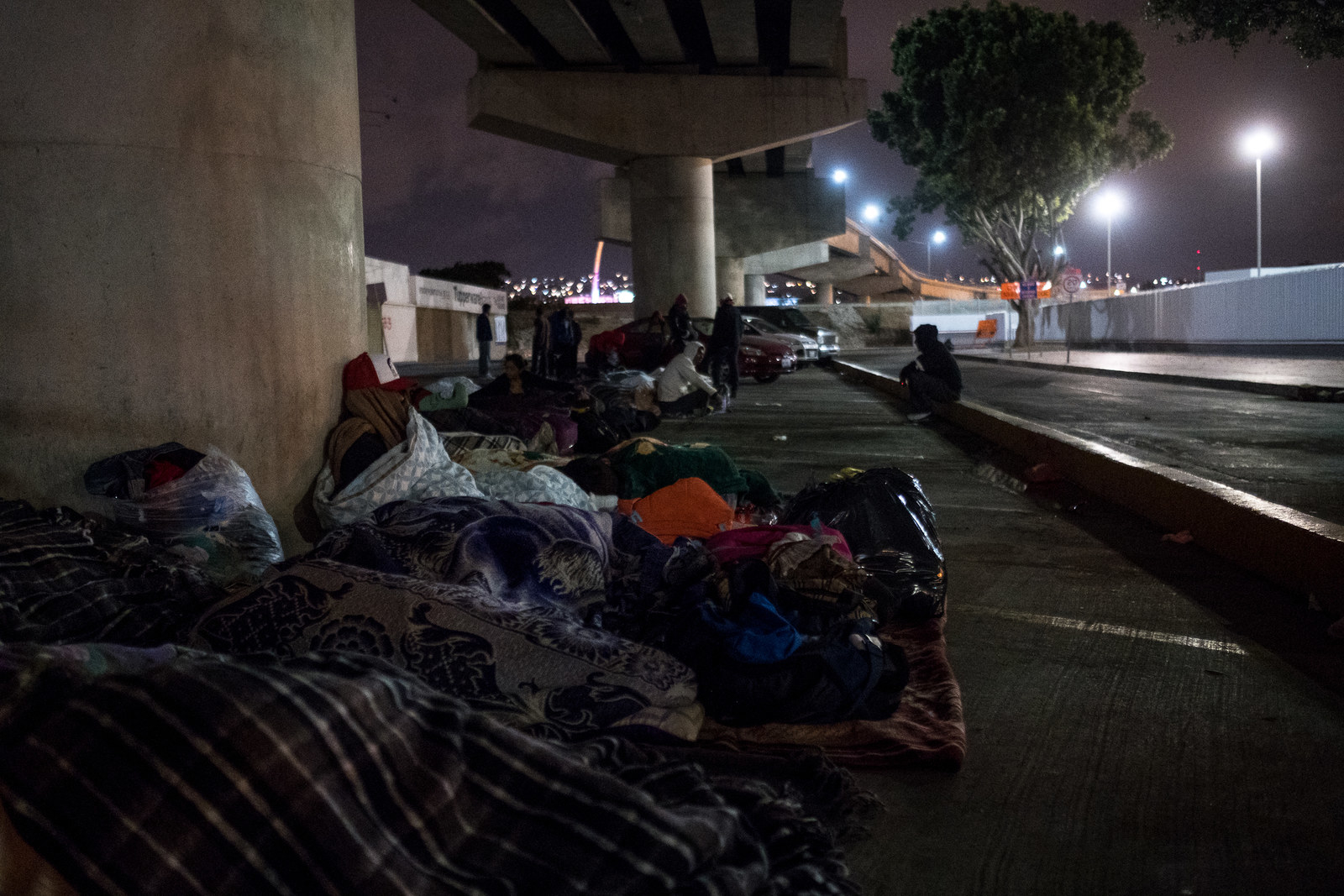 On Monday evening, the first group of asylum seekers, three mothers, four kids, and an 18-year-old man, were processed by CBP agents.

David, a migrant from Honduras who came with the caravan but wasn't seeking asylum, said watching the group walk into the port of entry was a "precious moment" for him. He declined to use his full name.
"It feels good knowing they made it to the other side," David told BuzzFeed News. "If people in other countries lived what we went through to get here they wouldn't think about us so negatively. They'd see that we deserve a chance."
In spite of the difficulty of the trek north, David said he will cherish the memory of the last six week.
"This caravan will remain in our hearts and go down in history," David said.
Maria, who declined to give her full name, said she was released from CBP custody Friday morning after turning herself in on Tuesday with her daughter.
"I feel really happy," Maria told BuzzFeed News. "I'm no longer in danger and my kids don't have to worry about anything."
Trump tweeted about the caravan on Easter Sunday, using it to bolster support for his border wall and accusing the Mexican government of not doing enough to stop migrants from reaching the US border.
Mexico has been detaining and deporting thousands of migrants for years. Mexico's National Institute of Migration deported 80,353 people in 2017. According to a recent government report, in January and February, Mexican immigration authorities deported 16,278 people.
Despite Trump vowing to stop the caravan and claiming the caravan was broken up "so as not to cause a giant scene at our border," roughly 300 migrants marched to the US port of entry to ask for asylum.
Still, Mensing said, the fight isn't over.
"This doesn't end here," Mensing said. "The caravan is just a drop in an ocean of people trying to escape violence in Central America."