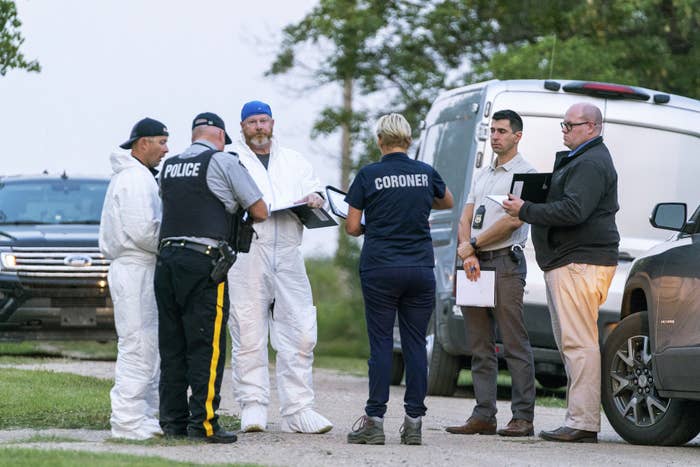 The body of one of the men suspected of fatally stabbing 10 people in Saskatchewan, Canada, was found Monday as a search continues for the other suspect, his brother.
The discovery of Damien Sanderson's body, which had injuries that aren't believed to be self-inflicted, has increased the total dead in the incident to 11, said Rhonda Blackmore, commanding officer of the Saskatchewan Royal Canadian Mounted Police at a press conference Monday afternoon. She did not say who police believe was responsible for his death, which remains under investigation.
Myles Sanderson may have sustained injuries and could be seeking medical attention, Blackmore said as she warned the community to stay vigilant.
"Even if he is injured, it does not mean he is not still dangerous," Blackmore said. "We consider him armed and dangerous. Do not approach him."
The stabbings early Sunday morning resulted in 13 active crime scenes in the area of the James Smith Cree Nation and the village of Weldon, and 19 people were injured. According to authorities, some of the victims may have been targeted, and others may have been attacked at random.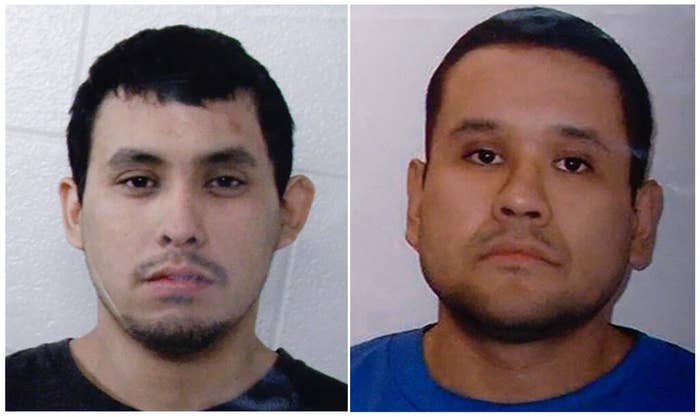 According to police, the first call reporting a stabbing was received at 5:40 a.m. local time Sunday, with numerous other calls coming from other locations in the following minutes.
The two brothers were charged in relation to the stabbings earlier Monday. Myles faces three counts of first-degree murder, one count of attempted murder, and one count of breaking and entering a residence.
Authorities also said that warrants have been issued for Myles's arrest and that further charges were anticipated as the investigation progresses.
Authorities had previously said that the two men were potentially spotted in a black Nissan Rogue in Regina, a city of 250,000 people about 100 miles north of the border with Montana, but the discovery of Damien's body in the James Smith Cree Nation on Monday has put that tip into question.
Regina Police Chief Evan Bray said that it remains the most recent tip they have about Myles's whereabouts, and police were still operating under the assumption that he was in the Regina area, but it's unclear who the other person is who was seen in the car.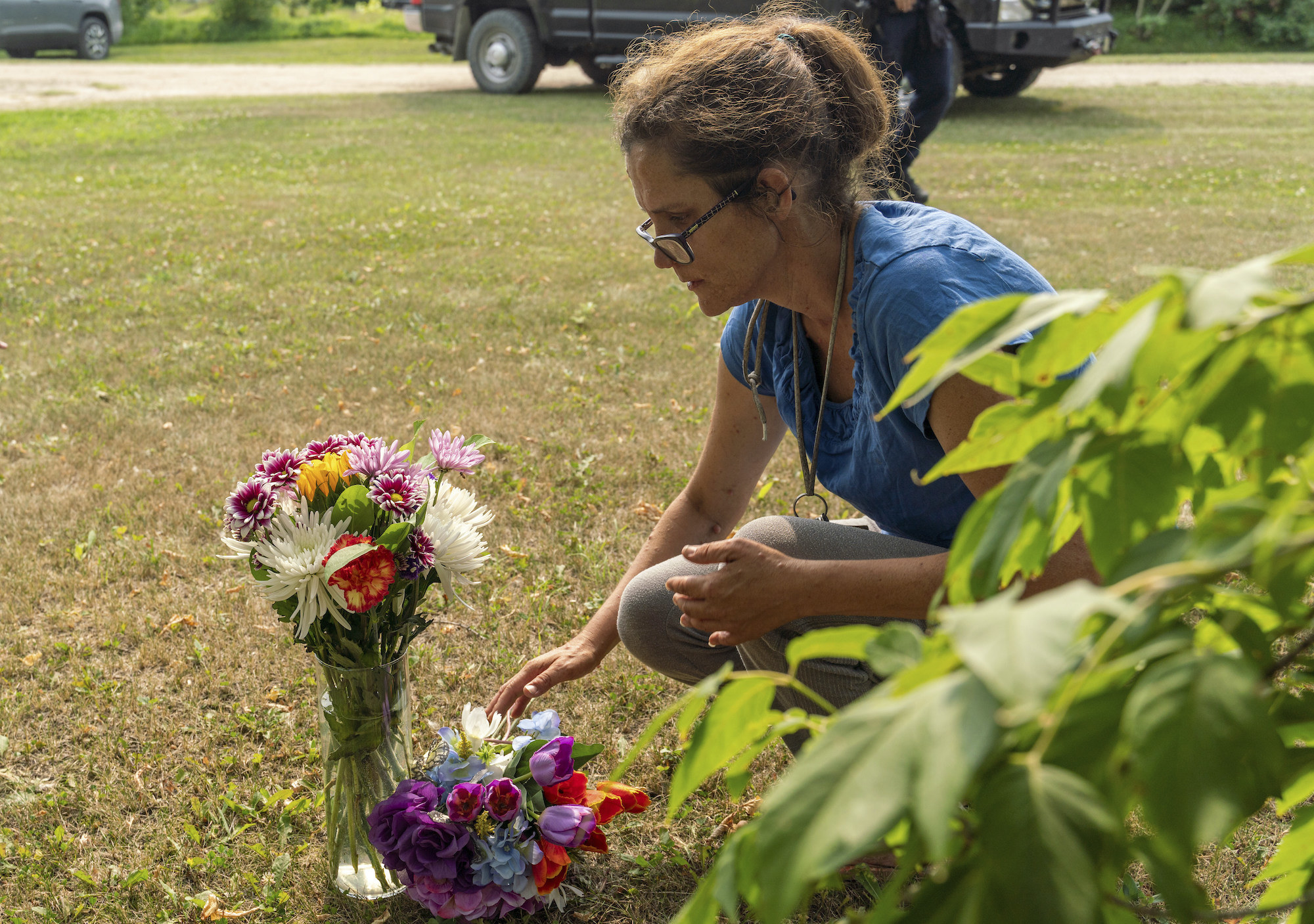 Blackmore of the Saskatchewan RCMP said the victims of the mass stabbing were all adults with a wide span of ages. No children were harmed.
The stabbings have rattled the region, and the elected leaders of the three Indigenous communities that make up the James Smith Cree Nation declared a state of emergency Sunday.
Lana Head, a mother of two daughters, and her unidentified partner were among those killed in the stabbings, reported APTN News. Head's partner was not identified.
Another victim was identified as Wes Petterson by APTN News. Ruby Works said the 77-year-old widower loved his cats, was proud of his homemade Saskatoon berry jam, and frequently helped his neighbors.
BuzzFeed News reporter Claudia Koerner contributed to this report.