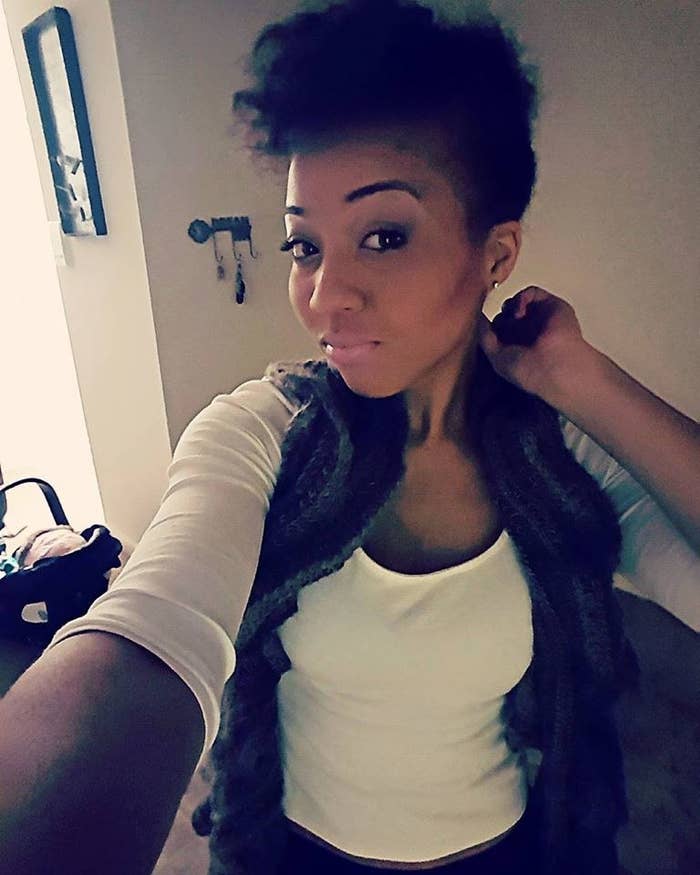 A 5-year-old boy remained hospitalized in stable condition on Tuesday after he was caught in the crossfire during a shootout between his mother and Baltimore County Police, authorities said.
The boy was struck during a five hours-long standoff Monday afternoon, during which police fatally shot his mother, Korryn Gaines. It's unclear if police or Gaines fired the round that hit the boy.
Baltimore County Police Chief James Johnson said officers were serving an arrest warrant for a man and a woman at an apartment in Randallstown near Baltimore prior to the standoff. The man, Kareem Courtney, was wanted on suspicion of assault, Gaines on an arrest warrant for failure to appear in court, where she was charged with disorderly conduct, resisting arrest, and various other charges.
At about 9:20 a.m., officers knocked on the door repeatedly with no answer, despite hearing a man and woman inside, as well as a crying child, Johnson said. When officers were able to open the door using a key, they saw Gaines sitting on the floor pointing a 12-gauge shotgun at one of three officers and a 5-year-old near her.
After tactical officers were summoned, Gaines, 23, continued to point the gun and threatened to shoot the officers if they didn't leave.
At about 3 p.m., Gaines pointed her weapon at a tactical officer and said, "If you don't leave, I'm going to kill you," according to authorities.
At that point, officers fired one round and Gaines fired two rounds in return, Johnson said.
Authorities fired their weapons again, fatally striking her. The child was also struck by a round during the exchange but did not sustain life-threatening injuries.
"We do not know at this moment in time whether or not that round was fired by our weapons or the weapon possessed by Ms. Gaines," Johnson said Monday.
The 5-year-old was moving about the apartment during the standoff, mostly in the kitchen area, police said. It's unknown where he was when he was struck by the bullet.
Tactical officers said they saw Gaines point the shotgun at the child several times, but aren't sure if it was deliberate or incidental.
Negotiators described Gaines' demeanor as "up and down," extremely excitable at times, calm at others, with periods of silence. Police said she became angry and irritated as the afternoon wore on and finally hung up on police.

Courtney had run out of the apartment with a 1-year-old boy early on in the incident and was apprehended by police.
In a statement, authorities said none of the officers involved were wearing body cameras since a program to outfit the department is only a month old. The Baltimore County Police Department is equipping 10 officers with the cameras a week.
During the standoff, Gaines was posting video of the incident on social media, where followers were encouraging her not to comply with negotiator's request to surrender, Baltimore County police said.
Authorities successfully asked Facebook to take her account offline, and have filed a search warrant to obtain the content.