Marta Martínez was getting ready to attend an awards ceremony at her son's school, putting mousse in her hair, when she heard a gunshot just feet from her bathroom window. Almost without thinking, she wiped the mousse from her hands and headed for the front door. Then she paused and ran back for her cellphone before she walked out into her yard and hit record.
If she hadn't, there'd be almost no record of what took place May 23 outside her tall frame house in the Texas border hamlet of Rio Bravo when a Border Patrol agent shot and killed a young Guatemalan woman moments after she'd crossed the nearby Rio Grande.
US Customs and Border Protection (CBP), the parent agency for the Border Patrol, issued two contradictory statements about the shooting, and the FBI and Texas Rangers, three months later, are still conducting investigations about which virtually nothing official is known — not the name of the agent who fired the fatal shot nor the names of the three undocumented immigrants who were taken into custody as material witnesses. Nor is there a definitive account of what led to the shooting. The case faded quickly from the news, overwhelmed by fury over the Trump administration's "zero tolerance" policy and the resulting family separations.
Now immigrant advocates along the border are calling for more information, saying that the shroud of silence over the case is typical of incidents involving the Border Patrol, an agency that has been criticized for years over its use of force. Ilse Mendez, a spokesperson for the Laredo Immigrant Alliance, an advocacy group in the area, said it's hard to get the Border Patrol to release any information on who the agent was and any relevant history such as whether the agent had been involved in prior shootings.
"It may be even impossible, but we are still here, present, and willing to keep on bringing it up and we will continue to call out these injustices," Mendez told BuzzFeed News. "It's not the first time that we've seen this happen to an undocumented individual. We see a lot of border deaths, people getting run over and shot by the Border Patrol."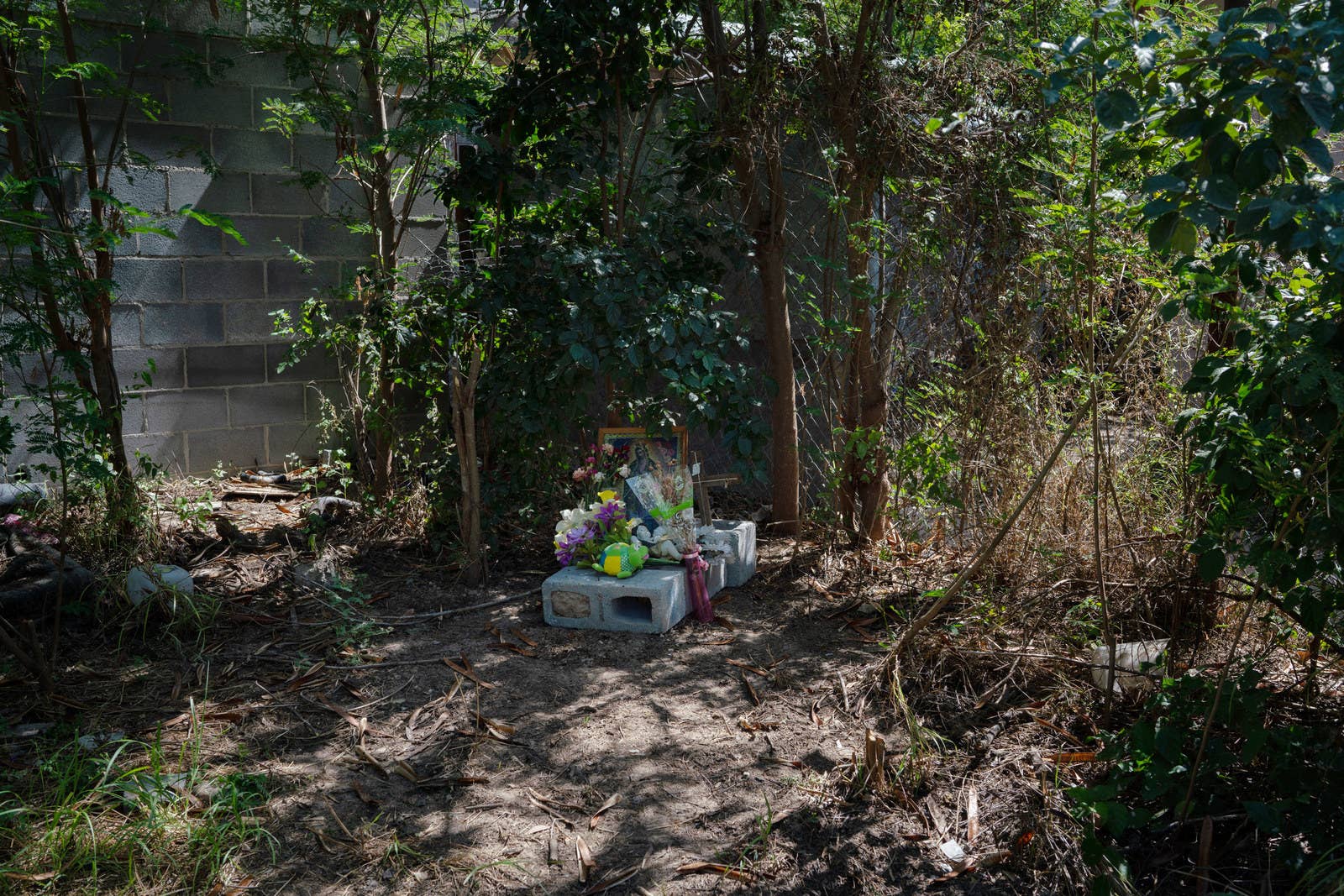 Claudia Patricia Gómez González was 20 years old when her life ended in the empty lot next door to Martínez's home. She'd left her home on the outskirts of Quetzaltenango, a city that sits near the foot of a volcano, just 15 days earlier on what was surely an arduous trek across Mexico before she reached the lazy river that divides Mexico from the United States and is the last physical obstacle to what migrants all hope is a better life in the north.

Claudia's goal, according to her father, Gilberto Gómez, was to find a job in the United States and become an accountant. She came from the village of La Unión Los Mendoza in the municipality of San Juan Ostuncalco, a largely indigenous community where most people speak the Mayan language Mam. Sending her to school had been a financial struggle; continuing on to the university would have cost even more and was out of the question. That realization pushed Claudia to consider going to the United States.
"Now all I can hope for is getting justice for my daughter," her father told BuzzFeed News.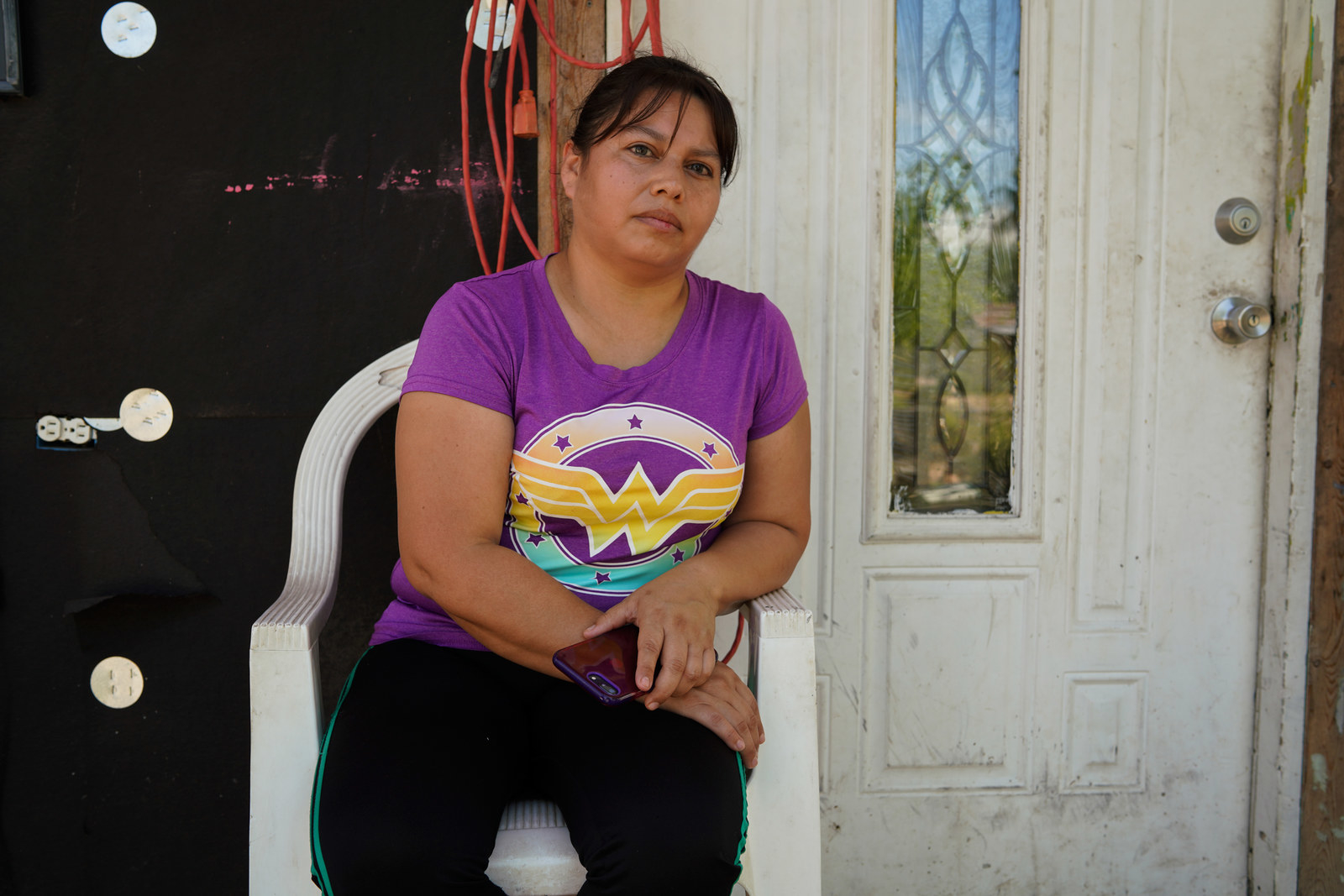 Marta Martínez is no stranger to recording border agents or police activity near her house, which sits less than half a mile from the Rio Grande. She admits she lives with her phone in her hand.

Martínez said she didn't hear any shouts or orders from Border Patrol officers before she heard the single shot that hot, sunny day in May. Claudia had fallen dead just feet from her bathroom window.
Martínez said she started following the shouts of Border Patrol agents, recording as she ducked behind the cars parked in her driveway.
"I wasn't scared at the moment because I didn't expect to see what I saw," Martínez said in Spanish. "I thought he had fired up into the air."
In an unpublished video viewed by BuzzFeed News, the sounds of ambulance sirens and crackling Border Patrol radios get louder as Martínez walks closer to the back of the empty lot, which is overrun by brush and trash.
"Come over here," a Border Patrol agent can be heard saying in a mix of English and Spanish to a migrant man, one of the people Claudia had been with. "Come with me... What's your friend's name?"
As the border agent takes the man into custody and walks him toward the street, he points in Martínez's direction and tells another agent that there are two more migrants on her property. They were hiding inside a dark and crumbling trailer home that occupies a spot on the lot.
Moments later, Martínez's camera points to Claudia's motionless body. She's facedown in the brush near the chain-link fence that divides the two properties.
"Hey, we don't want footage in there," an agent tells Martínez.
"Why did you guys shoot him?" Martínez says, ignoring the agent.
"Hey, no, please, don't get into this," the Border Patrol agent says.
Martínez stays near the fence and continues to record. Claudia's head is pointing to one of the front corners of the property, and her feet are near the fence. When the agent flips Claudia's body over, the video captures Martínez's horrified gasp. Blood covers the woman's face. Martínez said that's when she realized how young Claudia was.
"Oh my god, she's a girl, and you guys shoot her in the face," Martínez says to the agents, her voice rising with shock.
That's when Martínez went live on Facebook and started to follow the Border Patrol agents around her property as they detained two more migrant men. She asks repeatedly why the agents shot the young woman. At times, her tone is scolding.
"Why did you kill that woman? You killed her!" Martínez is heard saying to the agents. "I saw you with the gun."
Later that day, CBP put out its first version of what had happened. In a statement, it said a lone Border Patrol agent had discovered a group of migrant people near a culvert. "Initial reports indicate that as the agent attempted to apprehend the group, he came under attack by multiple subjects using blunt objects," the statement said, describing Claudia as "one of the assailants." The agent, the statement said, then fired at least one shot and killed Claudia.
Two days later, CBP issued another statement, this time omitting any mention of blunt objects. It said a 15-year veteran of the Border Patrol had been "allegedly assaulted" and "rushed."
"According to the agent, the group ignored his verbal commands [to get on the ground] and instead rushed him," the statement read.
Martínez's unpublished video, which she's turned over to the FBI, challenges those accounts. For one, several agents are visible, though whether they arrived before or after the shooting isn't apparent. For another, Claudia's body is in the bushes near the fence that separates the empty lot from Martínez's. Martínez thinks Claudia probably was hiding.
"It really angers and saddens me at the same time," Martínez said.
George Altgelt, the attorney for the Border Patrol agent and a city council member in nearby Laredo, declined to go into specifics but said his client was innocent of any wrongdoing.
"A tragedy occurred, albeit not at the hands of my client," Altgelt told BuzzFeed News. "We look forward to the government asking the really tough questions as to the real culprit of this tragedy."
In addition to the FBI and Texas Rangers, the Civil Rights Division of the Department of Justice is looking into the shooting, Altgelt said. The Department of Justice said it does not confirm or deny the existence or nonexistence of investigations.
As part of the federal inquiry into the shooting, hours after the incident, an officer with the Webb County District Attorney's Office searched the lot, recovering, according to a copy of a search warrant obtained by BuzzFeed News, four "long sticks," a black and gray coat, an ID, a cellphone, and Claudia's body.

The search warrant contradicts CBP's initial statement about a lone agent cornering a group of people, stating that "agents" had chased a group of migrants into the empty lot, which had cinderblock walls at the front and back. Michael Wu, the officer who executed the warrant, was told by an FBI agent at the scene that the agent who shot Claudia had been attacked with a stick and fired the bullet in self-defense, according to the warrant. Wu declined to answer questions when contacted by BuzzFeed News.
"It's a way dangerous situation crossing the US–Mexico border illegally. It's also a very dangerous job being a US Border Patrol agent," Altgelt said. "Our hearts go out to the young lady and her family. We're looking forward to the full investigation of this case and the clearing of my client's good name" — which has been circulating at protests over the shooting, though not officially released.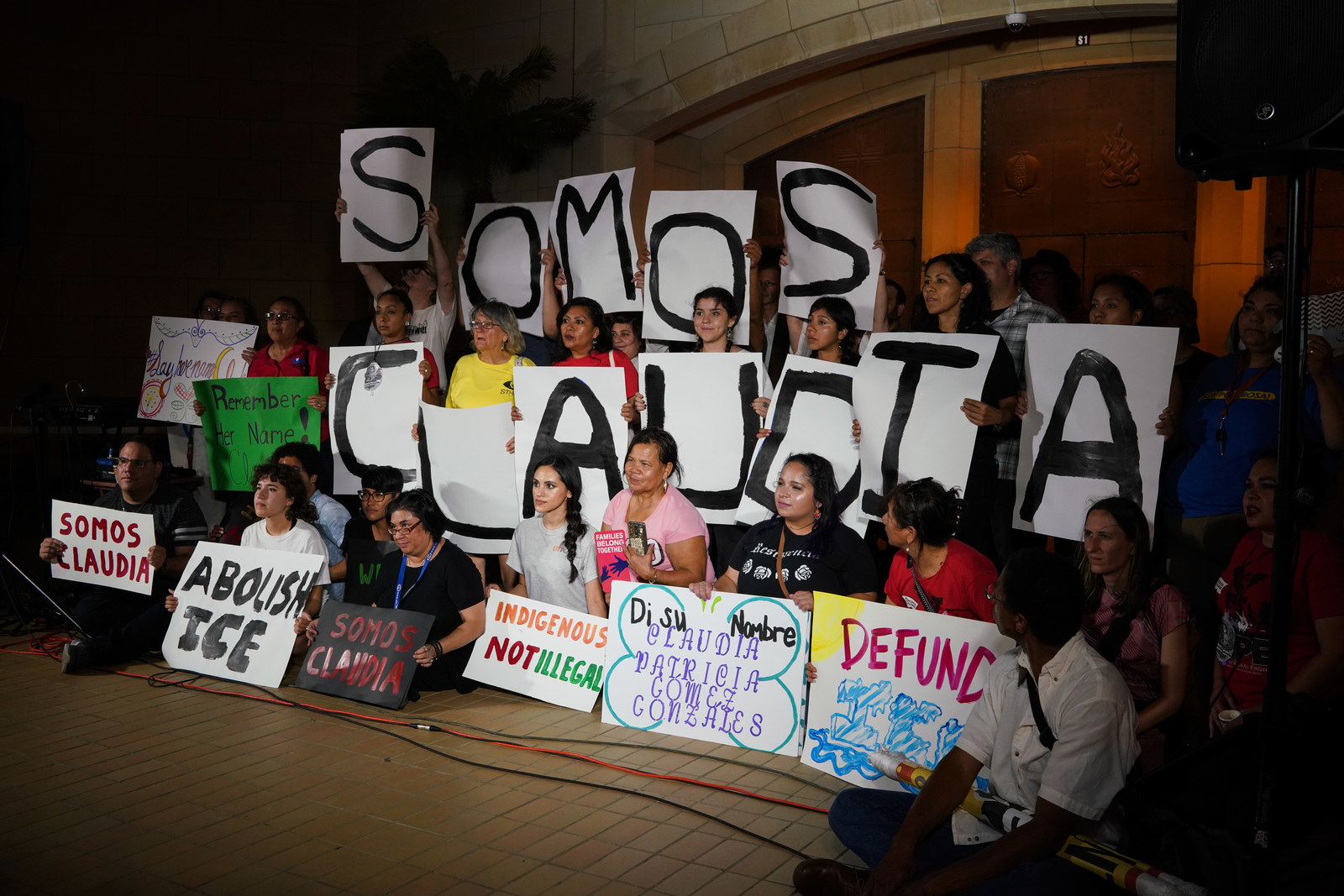 With about 60,000 employees, a 2017 budget of $14.4 billion, and jurisdiction up to 100 miles from US borders (though agents can make arrests anywhere in the country), CBP is the nation's largest law enforcement agency. Its Border Patrol division employs more than 19,000 agents alone with a budget of about $3.8 billion.

While a local police shooting draws massive attention, with police departments often quickly divulging the name of the officer involved, little information comes out about incidents involving the Border Patrol. Claudia's was the third shooting death this year involving Border Patrol agents, but the only one that seemingly took place in the line of duty. The Southern Border Communities Coalition, a group of more than 60 organizations from San Diego, California, to Brownsville, Texas, has tracked 77 deaths caused by border agents since 2010.
Even when the families of people killed by Border Patrol agents sue the government, CBP fights to keep the name of agents secret. In a lawsuit filed by the family of Anastasio Hernández Rojas, an undocumented immigrant who died in 2010 of a heart attack after a CBP agent shocked him with a Taser, attorneys for the government asked for a protective order to keep the identity of the federal agents involved secret. The judge agreed but later lifted the protective order in 2013 for all but one of the agents. The following year, Border Patrol Agent Gabriel Ducoing was named in the lawsuit.
Joanna Williams, director of education and advocacy at the Kino Border Initiative, a binational organization along the US–Mexico border that works with migrants in the twin cities of Nogales, says it's no surprise that such incidents get little attention.
"Many of these [shootings] are out in rural areas where the only witnesses are Border Patrol and migrants who end up getting deported," she said.
An exception was the killing of a Mexican teenager in downtown Nogales in 2012 by a Border Patrol agent who was standing behind the border fence on the US side and fired down into the busy Mexican side. Sixteen-year-old José Antonio Elena Rodríguez was hit at least 10 times, with most of the bullets striking him in the back. Not only were there witnesses, but Border Patrol surveillance footage from cameras nearby captured the events.
The agent, Lonnie Swartz, was charged with second-degree murder in the case, though a jury acquitted him of that charge in April of this year. Swartz said he shot the 16-year-old while defending himself from drug smugglers who were throwing rocks at him. Prosecutors said that Elena Rodríguez was throwing rocks but did not deserve to die. The jury deadlocked on lesser charges of voluntary and involuntary manslaughter, and a retrial is expected to take place in October. Earlier this month, a federal appeals court ruled that Elena Rodríguez's mother was entitled to sue Swartz for damages over her son's death.
On June 28, 36 days after Claudia was killed and at the height of outrage over family separations at the border, an advocacy group in Texas's Rio Grande Valley called La Unión del Pueblo Entero (LUPE), which translates to the Union of the Entire People, organized a vigil to bring attention to the shooting. A framed picture of Claudia was displayed above an image of the Virgin of Guadalupe, both women surrounded by flickering candles and flowers. Attendees who gathered on the hot Texas evening held signs that said "Remember her name" and "We're Claudia." About 50 people showed up.
Agripina Gómez, a community organizer with LUPE who is not related to Claudia, has been in contact with her parents in Guatemala.
"Last time I spoke to them they asked me 'What's going to happen to him? Do you know if there's going to be any justice for my little girl?" Gómez told BuzzFeed News. "I don't think they believe there will be justice."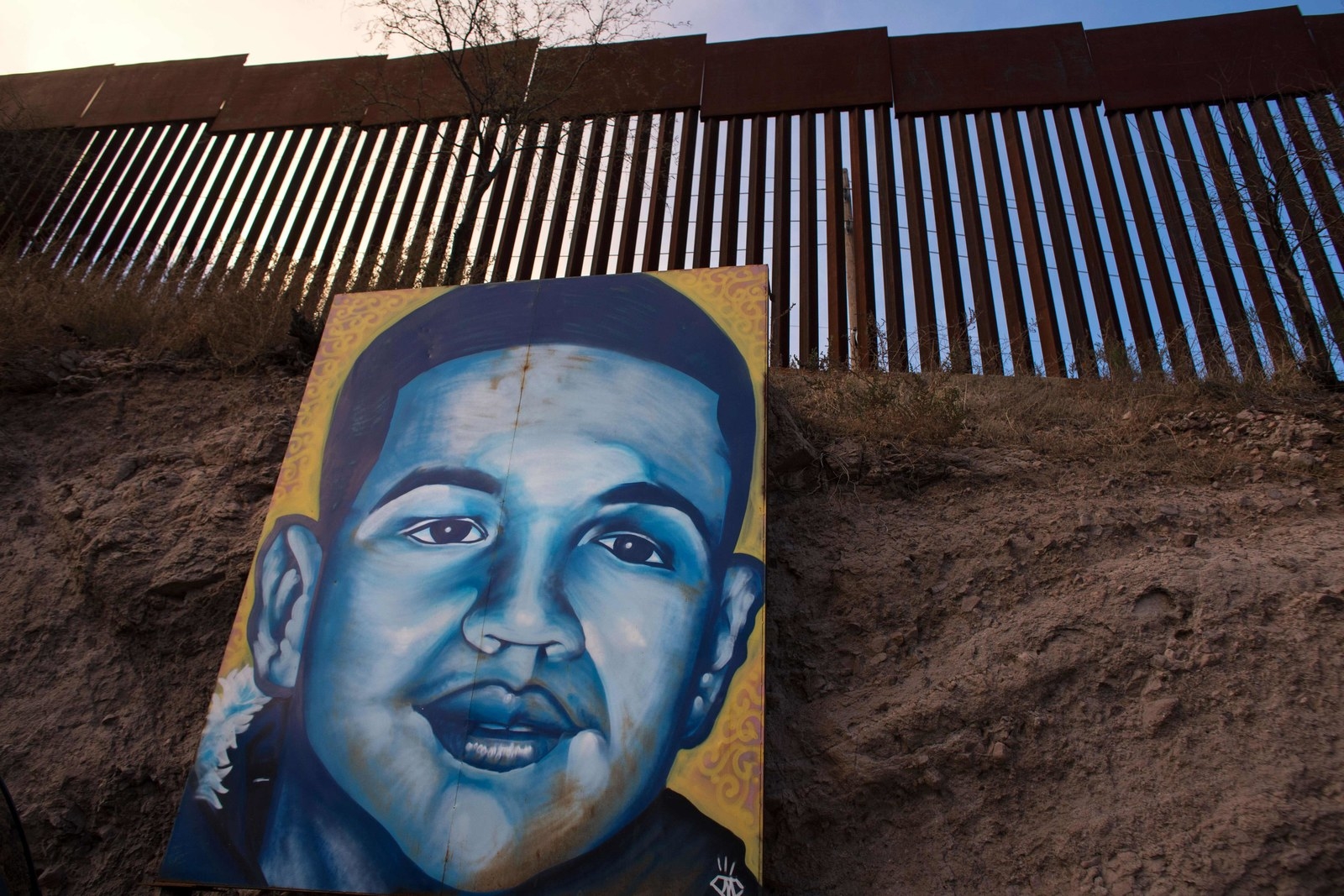 Partly because of the Elena Rodríguez shooting, CBP's use-of-force policies came under harsh scrutiny, and in 2014, the then-head of the agency, Gil Kerlikowske, ordered a revision of the agency's use-of-force guidelines. The new policies discouraged agents from using lethal force in response to rock throwers, unless they have a "reasonable belief" that they're in imminent danger of serious injury or death. He also set up a formal review process for use-of-force incidents and pushed the agency to release information on shootings soon after they occur. He told Congress in 2015 that the rush to double the number of Border Patrol agents after the 9/11 terrorist attacks had allowed bad actors to join its ranks.
"When we lowered our standards of hiring and did not properly vet people, we made mistakes in who got hired. And we paid a price for that and are continuing to pay a price for that," Kerlikowske told the House of Representatives' Appropriations Committee at the time.
Today, Kerlikowske says he still favors transparency. But he draws the line at releasing the names of agents involved in shooting incidents. A former police chief in Seattle, he noted that no other federal law enforcement agency does so.
Kerlikowske said the reason for a difference between how federal and local officials deal with such information is a matter of their different constituencies. Local police are much more transparent because they report to locally elected officials and depend on good relations with their communities to fulfill their law enforcement responsibilities.
"You don't have an elected community council or mayor," Kerlikowske told BuzzFeed News. "Federal agencies don't have that level of interaction and really dependency at the local level."
There's another reason border shootings don't gain much attention, says Aaron Fountain, a historian of youth activism at Indiana University: Latinos, as a whole, don't see themselves as affected by border violence. For US-born Latinos, crossing the border isn't part of their experience. The same goes for Latinos from the Caribbean, who don't deal with border crossing, Fountain said.
On the other hand, black people, whose deaths in disproportionate numbers at the hands of police have become a divisive issue in the United States, share a common sense of oppression.
"It doesn't matter how rich or educated you are, because of your blackness, you have a lot in common with the poorest person," Fountain said. "You're facing discrimination, getting pulled over by the cops — stuff that crosses socioeconomic lines."
It's difficult to deny the role of pressure in forcing authorities to release the details of police-involved shootings. Shortly after the 2014 shooting of Michael Brown, the police chief in Ferguson, Missouri, declined to name the officer who shot the 18-year-old, saying the then-unidentified officer needed protection after multiple death threats. It was only after days of protests and clashes with police that Darren Wilson was named as the shooter.
In the recent July 14 shooting of Harith Augustus by Chicago police, the police department released an edited video of police camera footage in an effort to quell tensions following protests, though the officers involved in the incident have not been identified.
Police shootings rarely draw mass protests from Latinos, however, especially not along the border. "Latinos have a history of fighting for rights as citizens and noncitizens, but that is historical context missing from the larger discussion of immigration," Fountain said.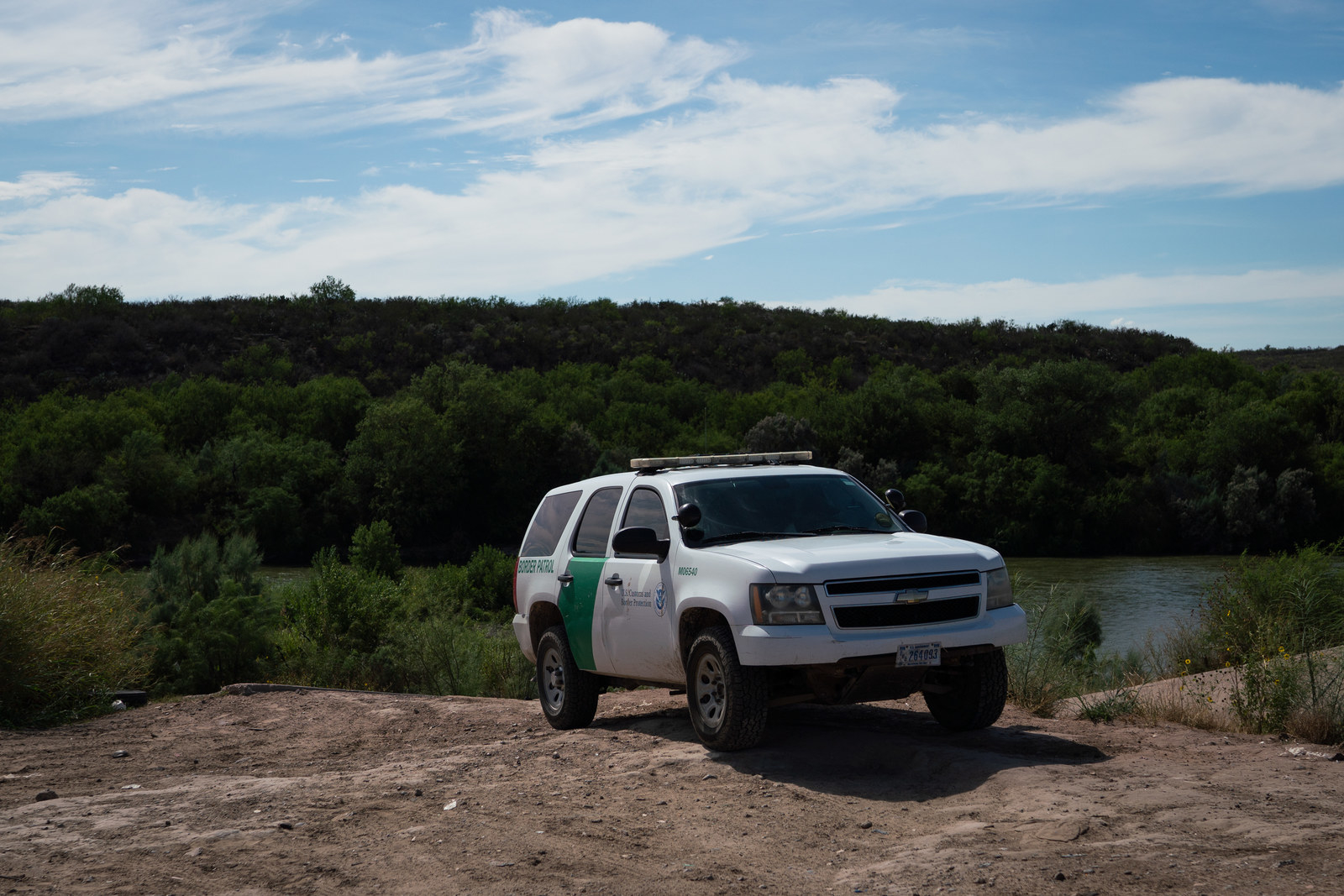 Marta Martínez's Facebook broadcasts thrust Claudia's shooting into the national spotlight, if only briefly. One of Martínez's Facebook Live videos garnered 5.2 million views. The attention also drew threatening messages from people who saw the videos, and Martínez has since taken some of the videos off her page and made the others private. The FBI asked her not to share the footage she showed BuzzFeed News, telling her it was evidence, and she declined to let BuzzFeed News publish it, saying she wanted no trouble with federal authorities.
Spokespersons for the FBI say there is no timeline for completion of its investigation. Nor is there a completion date for a probe by the Texas Rangers, the state law enforcement agency looking into the case. Any charges would likely be tried by federal authorities, just as the Nogales shooting of Elena Rodríguez was. Sympathy for undocumented migrants will be an issue with any jury.
April Grant, a spokesperson for CBP, said the agency's policy is not to release the name of an agent involved in a fatal use of force while it's still being investigated.
That could take years, depending on which agencies investigate, and any legal claims. In the case of Hernández Rojas, who died May 28, 2010, after being tased, the Justice Department closed its investigation in November 2015.
Martínez says her life has just recently gotten back to normal, the threats have quieted down, and reporters, for the most part, have stopped knocking on her door.

"I don't know if what I did helped at all," Martínez said. "You can't do anything against the government though; they're always going to win." ●