Border Agency Settles With U.S. Woman Who Was Subjected To Vaginal And Anal Searches
The woman, who was returning from Mexico, was subjected to six hours of the invasive searches after a drug-sniffing dog jumped on her, attorneys said.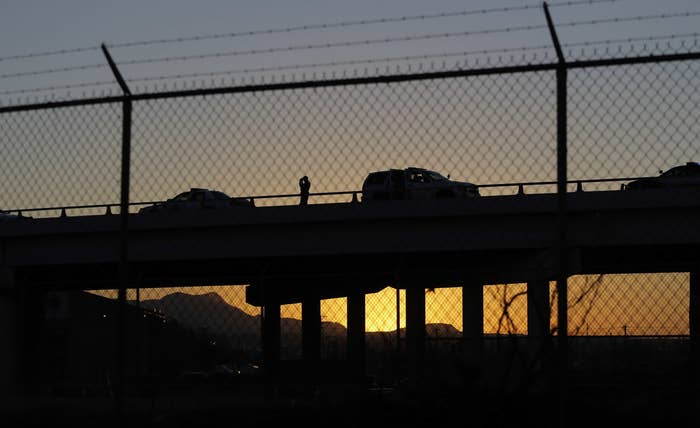 The ACLU on Thursday announced a $475,000 settlement reached with U.S. Customs and Border Protection (CBP) for a New Mexico woman who was subjected to vaginal and anal searches that her attorneys maintain were illegal.
The ACLU sued the CBP for subjecting her to the searches without a warrant or her consent. The woman had settled with the University Medical Center of El Paso last year for $1.1 million for conducting the search on behalf of CBP.
"Not only were they illegal, but they resulted in egregious and degrading treatment of our client," Edgar Saldivar, senior staff attorney with the ACLU of Texas, told BuzzFeed News. "This was a situation where our client endured six hours of invasive searches in the most intimate parts of her body."
CBP did not admit any wrongdoing. In a statement CBP said both sides agreed to the settlement in order to compromise on disputed claims and avoid spending more money on litigation.
"CBP has policies, procedures and training in place to ensure officers and agents treat travelers and those in custody with professionalism and courtesy," the agency said in a statement to BuzzFeed News. "While protecting the civil rights, civil liberties, and well-being of every individual with whom we interact."
The settlement was reached in May but only recently paid out.
The 54-year-old U.S. citizen, referred to as Jane Doe in court documents, was trying to return to the U.S. from Mexico through El Paso, Texas, in 2012 when a drug-sniffing dog jumped on her.
CBP agents and employees of the University Medical Center of El Paso then subjected her to six hours of searches. Following an X-ray exam that showed no drugs, they shackled her to an examination table and inserted a speculum into her vagina, performed a rectal exam on her, and conducted a bimanual cavity search of her vagina, according to the complaint. Doctors then conducted a CT scan and concluded she had no drugs.
At the end, CBP agents told his client to either sign a medical consent form or be billed for the cost of the searches, Saldivar said. The woman didn't sign and was later sent a bill for $5,488.
Saldivar said the settlement is part of a larger issue of abuse by CBP agents, fueled by the surge of enforcement along the border and money the agency is allocated.
"CBP has enlarged itself so much that agents are everywhere to the extent that at the border they often act like they're above the law," Saldivar said.