Border Patrol Refutes Report That It Has Rejected Body Cameras
The Associated Press on Friday reported that border patrol officials rejected body cameras for agents because of costs and other issues. However, U.S. Customs and Border Protection said the report relied on an outdated analysis.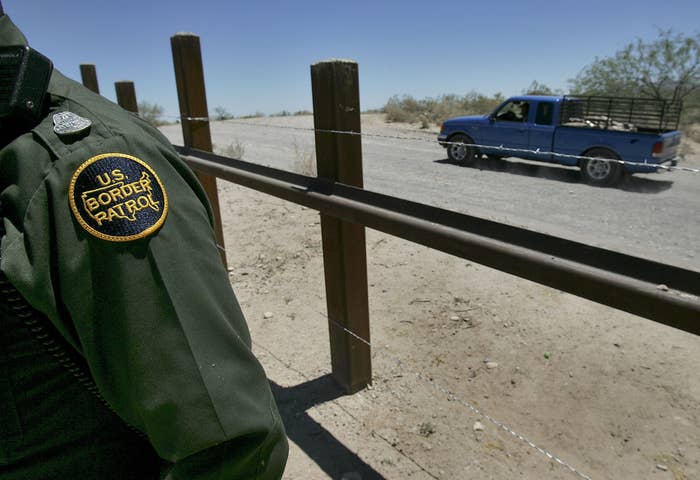 U.S. Customs and Border Protection on Friday refuted a report that it has rejected outfitting its agents with body cameras due to costs, possible distractions, and unforgiving terrain.
Earlier in the day, the Associated Press reported that after a yearlong study into deploying video recording devices, the border patrol determined that operating cameras might distract agents on the job, and that they may be unsuitable for often hot, dusty field conditions.
But in a statement to BuzzFeed News, U.S. Customs and Border Protection (CBP) said the August draft report referenced by the AP "is a dated version that does not reflect the agency's deliberations over the past months or conclusions of CBP leadership."
"CBP has been transparent in providing regular updates on the status of the Body Worn Camera feasibility study since it began," the agency said.
The border patrol has recently come under increased scrutiny over agent-involved shootings. In October, a border patrol agent pleaded not guilty to second-degree murder in the shooting death a teenager on the Mexican side of the border.
Christian Ramirez, director of the Southern Border Communities Coalition, said that if the AP report is accurate, he'd be disappointed because it would appear as if the border patrol is taking a step back.
"If this was an elite agency, a stellar agency, we would understand," Ramirez told BuzzFeed News. "But this is a broken agency with a long history of violence and impunity."
Ramirez said he hopes the Obama administration will take immediate steps to hold U.S. Customs and Border Protection accountable in light of the AP report.
Patrick Eddington, homeland security and civil liberties policy analyst at the CATO Institute, a Washington, D.C.-based think tank, said there is no rational reason for CBP to not deploy body cameras on their agents.
"The truly important issue here is implementing a (body-worn camera) program that ensures agent accountability, and that helps dramatically reduce deadly use-of-force incidents," Eddington told BuzzFeed News. "Those goals are clearly achievable."
The report comes as the Department of Justice announced Friday that it would not pursue federal criminal civil rights charges against border patrol agents in the case of Anastasio Hernandez-Rojas, a Mexican man who died after he was shocked with a stun gun in 2010.
Federal prosecutors said there wasn't enough evidence to pursue charges. In a statement, they said investigators couldn't disprove the agent's claim that they used reasonable force when they tried to subdue Hernandez-Rojas.