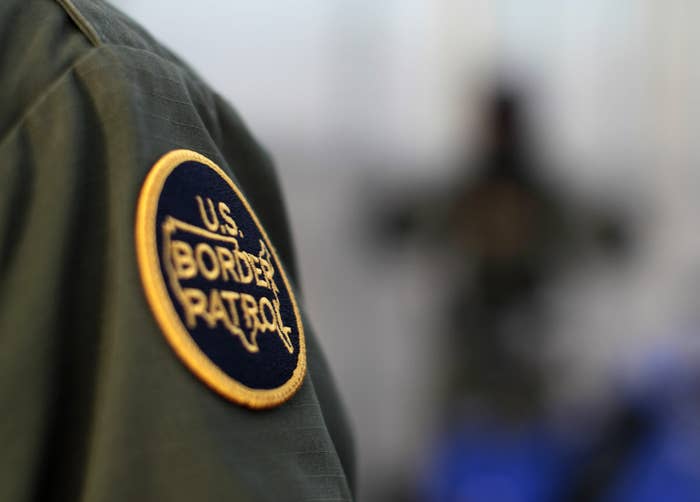 The rate of corruption-related arrests among U.S. border patrol agents is so high that the Homeland Security Advisory Council is recommending the addition of hundreds internal investigators to tackle the long-festering problem.
The council's report, published by the Los Angeles Times on Tuesday, said U.S. Customs and Border Protection internal affairs office is "woefully understaffed" at about 200 investigators for the largest law enforcement agency in the nation with 60,000 employees.
The number of arrests for corruption of border patrol personnel, while not directly listed in the report, "far exceed, on a per capita basis," those of other federal law enforcement agencies, the report found.
Yet according to the council, investigations, to the extent they even occur, are reactive in nature, take too long, and often occur without anything being shared with R. Gil Kerlikowske, the agency's commissioner.
Adding 350 investigators would boost staffing at the internal affairs office by 175%.
Vicki B. Gaubeca, director of the ACLU's Regional Center for Border Rights in New Mexico, said the highlight of the report was the recommendation that border patrol add a statement in their use of force guidelines stating the agency values human life and that an agent's primary duty is to preserve it.
Often times, Gaubeca said, law enforcement training puts an emphasis on making sure officers and agents come back home.
"That's something we all want for them," Gaubeca told BuzzFeed News. "The other piece of that is the people they encounter should also go home to their families every night."
U.S. Customs and Border Protection was reorganized in 2003, adding employees from three different agencies under one department. Gaubeca said the ramp up occurred without adequate accountability and oversight mechanisms to match it.
The recommendations follows a 2013 report commissioned by U.S. Customs and Border Protection, which found that of 67 agent-related shootings between January 2010 and October 2012, 19 resulted in deaths. The report also found that agents had repeatedly stepped in front of fleeing cars to justify opening fire, and that agents shot at rock throwers from across the border instead of simply moving out of harm's way.
The council looked into the matter at the request of Homeland Security Secretary Jeh Johnson.