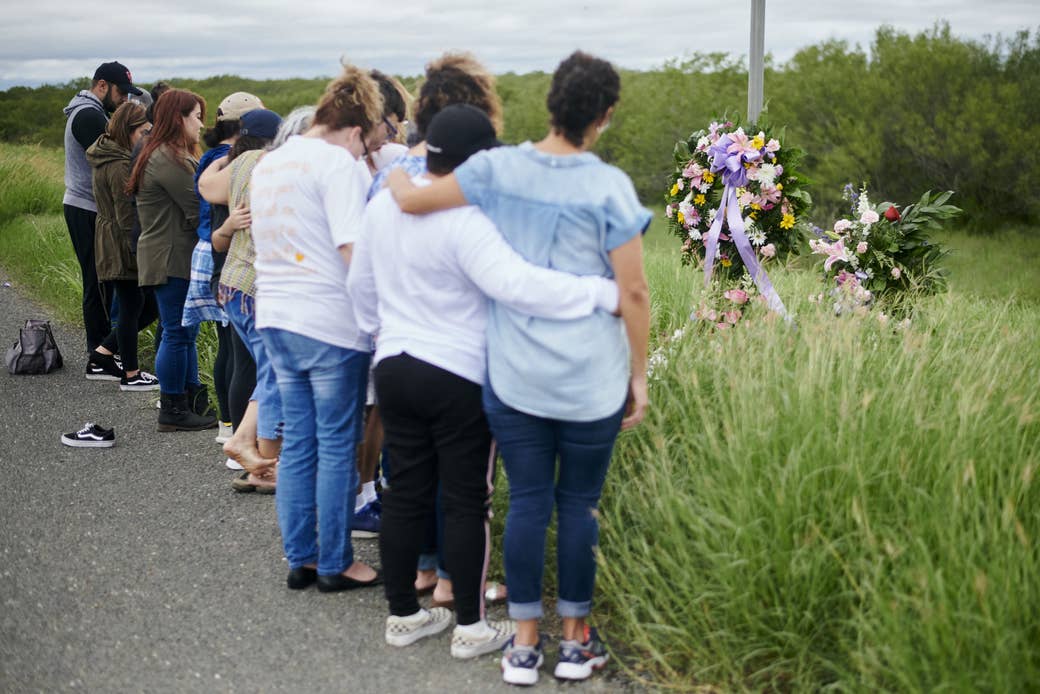 LAREDO, Texas — As the oldest of four sisters, Angelica Perez felt a responsibility to look after her younger sister, especially after their mother died. So when she heard months ago that police had found unidentified bodies near Laredo, Texas, she feared the worst and went on a frantic search for her sister, Claudine Anne Luera, who spent a lot of time dealing with a heroin addiction on the streets of the border town.
Perez drove past her sister's usual hangouts and texted her sister's friends. Eventually they found her, alive and well. Luera, known for her sense of humor and cooking skills, laughed at her sister for thinking she was dead.
Then, early on Sept. 14, Perez received a call from the mother of Luera's ex-boyfriend. Perez's sister was dead. The mother had heard the news from another son of hers, who is homeless in San Antonio; how he knew Luera was dead is still a mystery to her family. Unsure and fearing the worst, Perez began calling her sister's phone and asking friends about her whereabouts.
"We need to find her," thought Perez.
Family members reached out to different law enforcement agencies, asking about people who had been killed, but no one would tell them if Luera was among the dead. They called the coroner's office for Webb County, where Laredo is located, which confirmed, unofficially because they hadn't run her fingerprints, that Luera's body was there. The coroner had identified her from tattoos and her description. At the time, the family was told she was beaten badly in the head. Only later would they find out that she'd been shot.
The next day, the Webb County district attorney would identify the assailant: a Border Patrol agent who'd gone on a killing spree that left four women dead in a span of two weeks. Authorities said he was motivated by a hatred toward sex workers.
In the days after, Perez would learn the grisly details of her sister's last minutes from news reports. What haunted Perez most was the thought of her sister lying on the side of the road, badly injured. A nurse by trade, she kept imagining her sister's last moments at the hospital, where she was pronounced dead. She suspects her sister, who made it to the hospital alive after being found on the side of the road by a trucker, probably bled out.
"I keep hearing all of these horror stories, that it took four hours for her to get picked up. She was all alone," Perez told BuzzFeed News, holding back tears in a living room surrounded by photos of her family, including Luera. "It hurts. It shouldn't have been like this."
The four women allegedly killed by Border Patrol agent Juan David Ortiz have been described as sex workers and people with drug addictions who spent a lot of time on the streets. But to their families, the four dead women, Melissa Ramirez, Nikki Janelle Ortiz, Griselda Alicia Hernandez Cantu, also known as Guiselda Alicia Hernandez, and Luera, were so much more than the media's emphasis on their sex work. It was a conundrum for their loved ones: The stigma of sex work helps drive the violence often inflicted on them. But not talking about sex work also drives this violence.
"The one thing all the articles mention is the victims were prostitutes. As if that makes her less of a victim," said Luera's niece, Karina Ramos. "As if that makes him less of a monster. As if she deserved what she got. As if it makes any difference at all."
At home in Laredo, Luera was known as a terrific cook and baker. She was the mom who made massive guacamole bowls, pots of seafood soup, and homemade hibiscus tea. A woman who was quick to laugh and always craved a salted caramel truffle Blizzard from Dairy Queen.
Among those who knew Luera on the streets of the border town, the largest commercial crossing from Mexico into Texas, she was known as a polite woman with beautiful hair who kept to herself.
Despite her heroin addiction, she maintained a relationship with her kids and sisters, asking for photos of nieces and nephews or sending messages to her children telling them how much she loved them. Some of it was via cellphone; as much as she wanted to be a part of her children's lives, she preferred to be isolated rather than expose them to her lifestyle.
Her daughter, Ciara Munguia, had a plan: She would graduate from college, get a job, and buy a home where she could live with her mother and siblings. It was a dream the 20-year-old clung to after she and her four siblings, two sets of twins, were taken from their mother's custody five years ago because of her drug addiction.
"She loved her kids; she loved her family," Munguia told BuzzFeed News. "She had her inner demons, ones she tried to get away from, and now she won't have that chance."
Munguia, who's in college and thinking of getting a degree in nursing or psychology, said that the week before her mother was killed, Luera spent a rainy night at Munguia's apartment. Her mom was scared — she had known Ortiz's first victim, Melissa Ramirez.
"She thought she was next," Munguia said. "She told me 'I'm scared for my life.'"
Nikki Janelle Ortiz, the Border Patrol agent's last alleged victim, had made a similar comment to a friend days before she was killed. Yet neither she nor Luera could leave San Bernardo Avenue, the street on the west side of town, between the highway and the Rio Grande river, where sex workers can be found waiting for clients.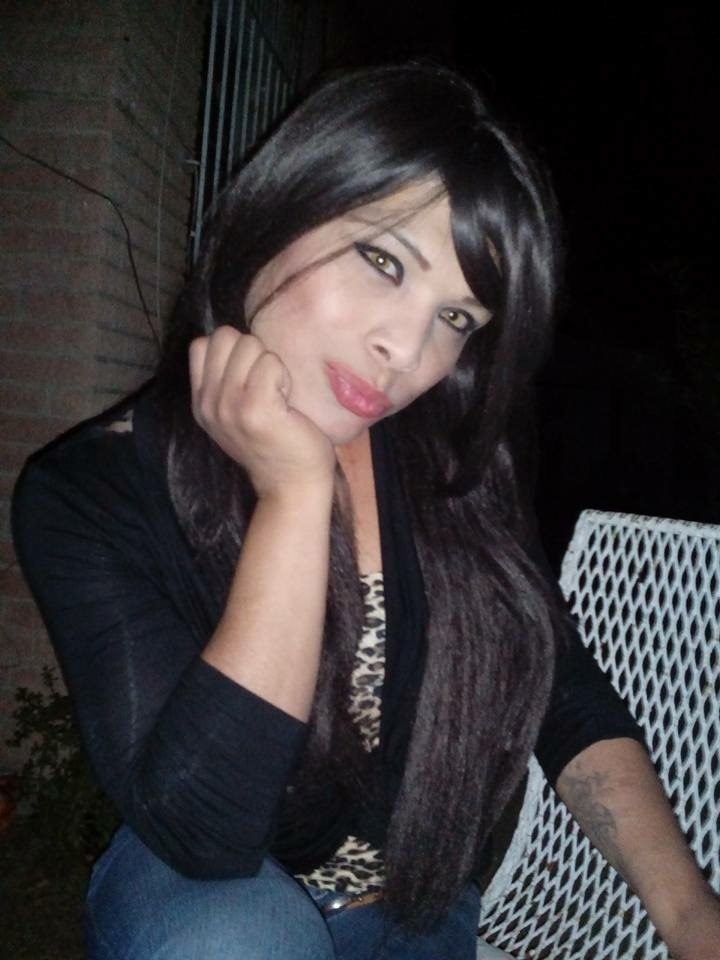 Friends said they would often find Nikki Ortiz sitting on a yellow-and-red bus bench. On a recent Thursday night, a woman in short shorts and a green top walked up and down the same street, past the bench, a rundown hotel with leaking AC wall units that cheaper johns use for "dates," and past the La Quinta Inn where clients who had more money take women.
The four-lane street, which ends about a block before the Rio Grande separates the US from Mexico, is lined with bars, fast-food restaurants, and gas stations.
Leaning on a car near a corner of the boulevard on a recent night, Aaron Dominguez, 33, described Nikki Ortiz as outgoing and funny. He said she was sleeping under a bridge behind a nearby Stripes gas station at the time she was killed. They shared the space, and he saw her go off the night she was killed.
"I told her, 'I'll be waiting for you to come home,'" Dominguez told BuzzFeed News. "I didn't find out she was killed until two days later."
It was difficult for the women who were killed to stop sex work, Dominguez said, because of their addictions.
"She struggled because she was on the street, and she had to do what she had to do," Dominguez said. "You go out knowing there's a chance something could happen to you."
Chris, a 33-year-old homeless man who didn't want his last name used, knew all four women. They were scared during the two weeks between the first murder and the last. Many of the women carry pocket knives, but they wouldn't be a match against a heavier man. Still, the killings didn't stop the other women from being picked up by clients on San Bernardo Avenue; their addiction gave them few other options, and there weren't many precautions the women could take beyond going without work.
"Even with shit like this, a serial killer, their lifestyles don't let them stop," Chris told BuzzFeed News. "They need the money."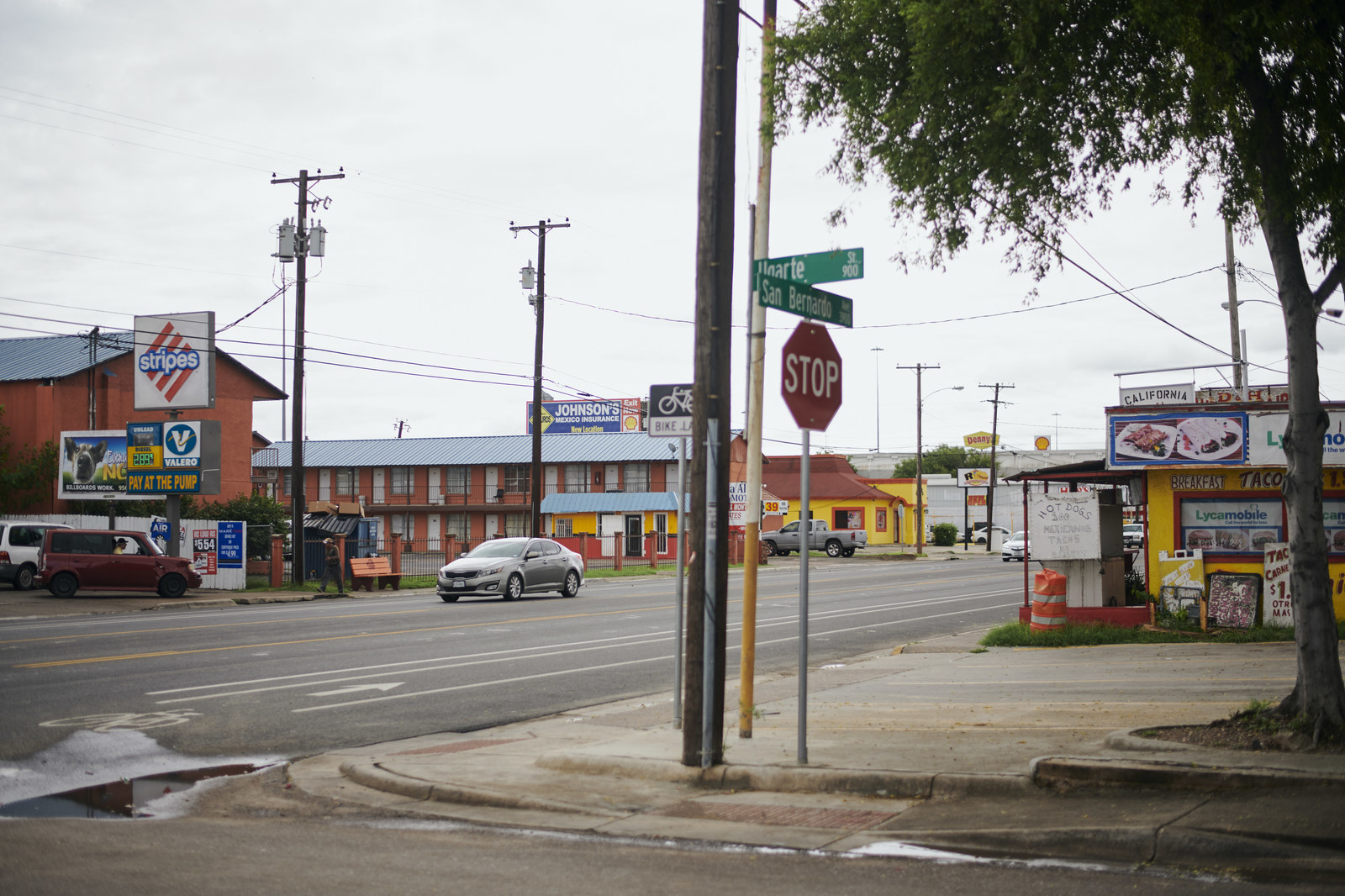 A few days after Ortiz was arrested and charged with the murders, a wide-eyed Chris stood in front of a blue home a block up from San Bernardo Avenue. A steady line of men and women filed in and out of the house. It's an area known for its easy access to drugs and women.
Next to him stood Claudia, a 30-year-old woman in a long white shirt with lace. Her brown hair was piled high in a bun. She remembered seeing a white truck matching the one Ortiz allegedly drove when he picked the women up often cruising the neighborhood in the last two months.
Luera mentioned going on dates with cops and a Border Patrol agent, said Claudia, but she wasn't sure if it was Ortiz. A tall, bald man came moments later and gruffly whispered in her ear, reducing her to tears. She had to go make money.
Christa Daring, executive director of Sex Workers Outreach Project USA, a social justice network advocating for sex workers, said the stigma surrounding the type of work the women engaged in makes it more likely they will be hurt.
"Part of what is so saddening about these murders is that they are so commonplace, and sex workers, in general, but specifically those working outside, must decide every day to risk their safety in order to survive," Daring said in an email. "The societal stigma against sex work is a primary driving force behind this violence, and murders of sex workers typically goes unreported."
The murder rate for sex workers is higher than it is for most other people, and because they're so marginalized it goes unreported, Daring said.
Sex workers who look for clients on the streets, as opposed to finding clients on the internet, are more likely to be victims of violence.
"Violence against sex workers, especially violence committed by law enforcement, is unfortunately very prevalent in the United States," Daring said.
In August, Nikki Janelle Ortiz's family had gone on a search similar to the one Luera's family had gone on, after hearing reports of a woman's body matching her description being found by authorities in central Laredo. They, too, breathed a sigh of relief that time.
Then came the September killings. Patricia Ortiz, Nikki's aunt, said the 28-year-old's father lost it after seeing her body at the coroner's office, punching the walls of the car.
"He kept saying 'I didn't want [her] to die like this,'" she told BuzzFeed News.
Rosenda Ortiz, Nikki's sister, sat on a picnic bench moments before the start of a vigil for the victims. The 19-year-old's small hands clung to two framed drawings of Nikki done in black and white, quietly watching friends, family, and other people from the community fill up the parking lot and patio of a motel and coffee shop across the street from an auto parts dealer where the vigil was held.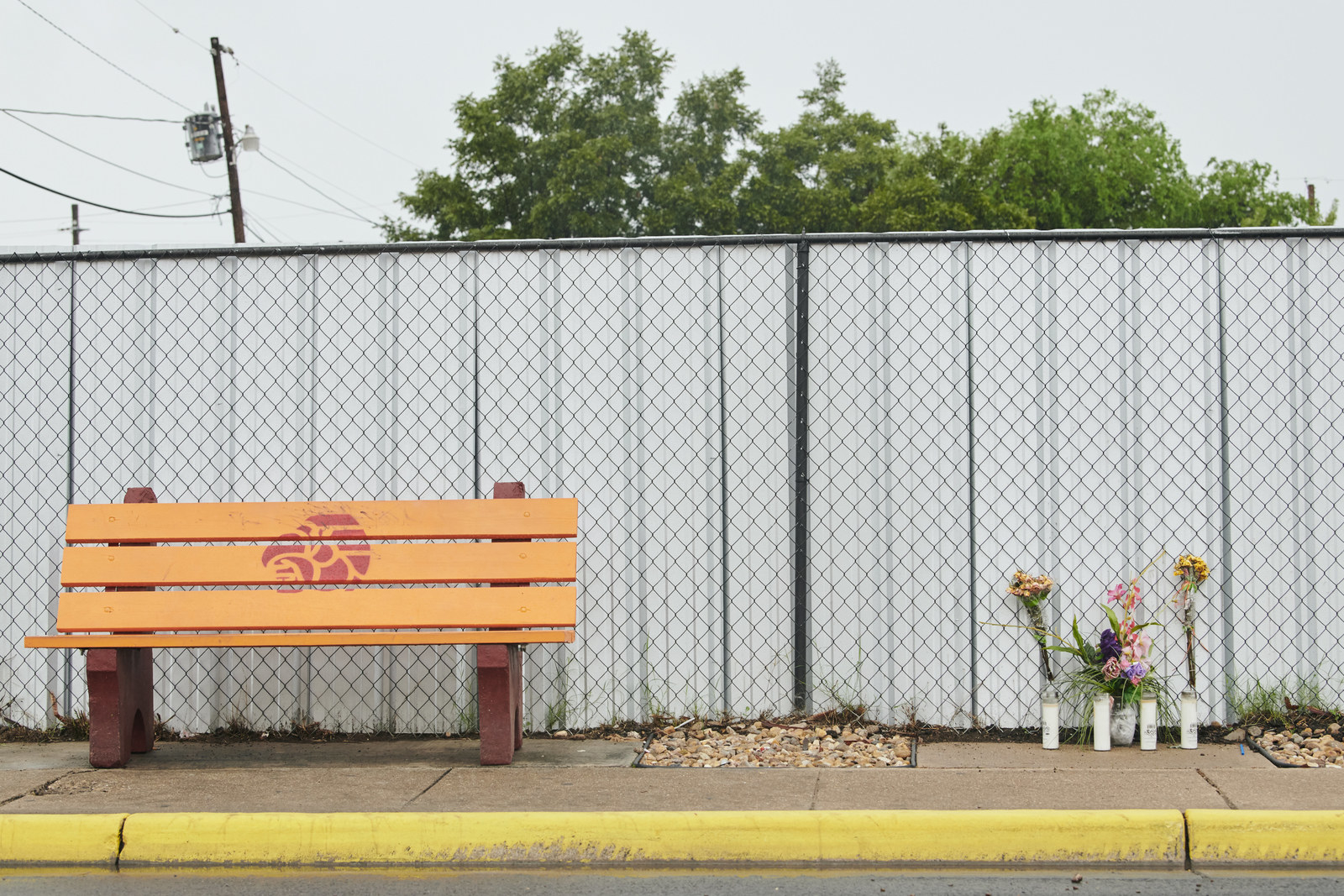 Nikki, too, had been working San Bernardo Avenue, with its hotels, restaurants, and gas stations, when Ortiz allegedly picked her up. According to the criminal complaint, Ortiz drove her out of the city limits and ordered her out of his truck. When Nikki jumped out, Ortiz allegedly shot her once in the back of the head before driving off.
Rosenda and her sister had grown up with all brothers, so when Nikki told her she was transgender they bonded over hair and makeup. At times, Rosenda still referred to Nikki as her brother and used male pronouns.
"He was so sweet with me; he really loved me," Rosenda told BuzzFeed News. "When I heard about what happened, I was in shock. I didn't know what to do. I drowned in my tears. I just couldn't believe my brother would die that way."
The extroverted Nikki, who also had a drug addiction, wanted to be famous one day and get out of Laredo, Rosenda said. At times her confidence would dwindle and she'd sink into a depression, feeling "worthless."
Nikki was a human being, Rosenda said, just like the other victims. They had full lives that extended beyond their work.
"I don't think I'll ever accept the fact that he's gone forever, but I just have to live with it," Rosenda said.
Much like Luera's sister, Perez, Rosenda hates when her sister is described as a sex worker and also imagines her last moments. Her sister was a fighter and she was probably caught off guard by Ortiz, Rosenda mused.
Perez tries to look at the bright side. At the very least police have a suspect, one who allegedly has confessed. Luera and the other women could easily have been cold cases, forgotten women who would never find justice.
"I just hope people know that my sister was loved," Perez said.