"Birdman" Director Alejandro González Iñárritu Called For Respect For Immigrants During The Oscars
While accepting the Academy Award for Best Film, the director dedicated the Oscar to people in Mexico and those who immigrated to the United States.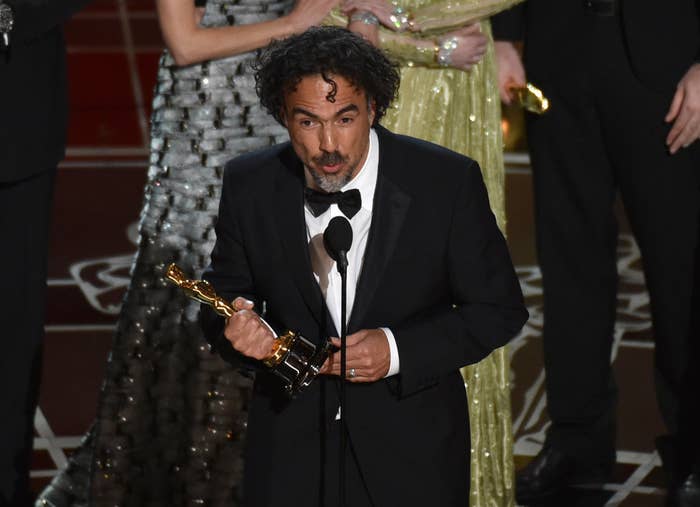 Birdman won Best Original Screenplay, Best Cinematography, and Best Director, at the 2015 Oscars, but while accepting the biggest award of the night, Best Picture, the film's Mexican director Alejandro González Iñárritu called for a better Mexico and for better treatment of immigrants in the United States.
"The ones who live in Mexico, I pray that we can find and build the government that we deserve," Iñárritu said. "The ones that live in this country, who are just part of the latest generation of immigrants in this county, I just pray they can be treated with the same dignity and respect as the ones who came before and built this incredible immigrant nation."
But the subject of immigration came up before Iñárritu even took the stage. Just before presenter Sean Penn, who starred in the director's movie 21 Grams, read his name, he said, "Who gave this son of a bitch his green card?"
When Iñárritu was in the press room following his win, he said he found Penn's joke "hilarious." "Sean and I have that kind of brutal [relationship]," he said. "When I was directing him in 21 Grams, he was always making jokes like that. … I thought it was very funny."
Still, Penn's comment ignited some major backlash on Twitter.