Bill Cosby's Deposition In Underage Sexual Assault Lawsuit To Remain Private — For Now
Bill Cosby was questioned under oath Friday for a case filed against him by Judy Huth, who has accused the comedian of molesting her when she was 15.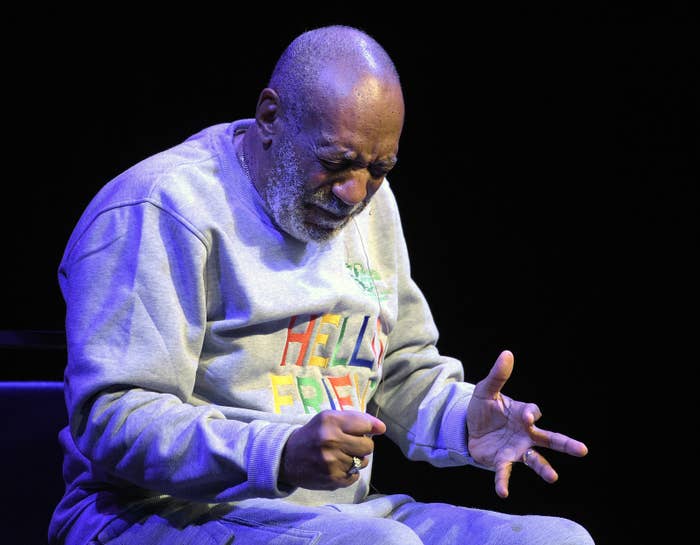 Per court orders, Bill Cosby gave a deposition under oath Friday for a lawsuit claiming he sexually molested a woman when she was 15 years old. A court ordered a temporary protective order on the deposition until a hearing in December.
In the lawsuit filed late last year, Judy Huth claims Cosby made her drink alcohol at the Playboy Mansion in 1974 and instructed her to sit beside him on a bed, where he "proceeded to sexually molest her by attempting to put his hand down her pants, and then taking her hand in his hand and performing a sex act on himself without her consent."
Huth's attorney, Gloria Allred, sought to keep Cosby's deposition from being sealed, arguing repeatedly in recent news conferences that, given the scope of the entertainer's alleged sexual abuse over the decades, "there should be transparency."
In a statement on Saturday Allred announced plans to continue to file motions to that purpose and said she expects to be heard in the upcoming hearing.
Huth's deposition is also sealed and will take place on October 15th. Allred said she and her client will be seeking to take a further deposition of Mr. Cosby at a later date.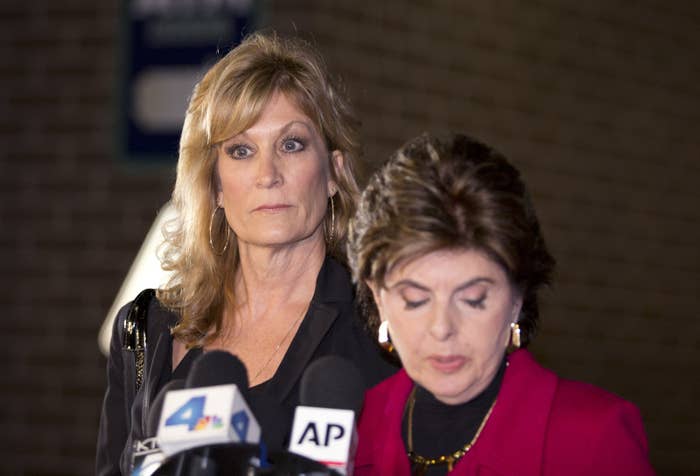 Earlier this week Los Angeles County Superior Court Judge Craig D. Karlan ruled that Cosby's testimony remain sealed until at least Dec. 22 as attorneys on both sides hash out what should and shouldn't be made public.
"I don't know what's going to happen, clearly there's two rights I'm trying to balance here: The public's right to access and follow what's happening…As well as litigant's right to a fair trial and not have a trial outside these courtroom walls but here," Karlan said.
"The Court wants to be sure that both parties receive a fair trial," Allred said Saturday, adding that Karlan also took the public's interest in this case when giving his verdict. Allred said Huth is "happy that the deposition of Mr. Cosby and her deposition are proceeding as planned."

Karlan also denied a motion to dismiss the case on the grounds that Cosby was improperly named in the childhood sexual abuse before there had been any submission of corroborative facts regarding the allegations.

The Los Angeles County district attorney's office declined to file charges against Cosby in case last year, stating the statute of limitations had passed. But Huth has pursued her civil claim against the comedian, claiming "psychological damage and mental anguish" from the alleged molestation.

After the hearing on Wednesday, Allred said she was looking forward to proceeding with the case, and that she planned to file a motion to compel the court to release at least portions of Cosby's depositions.
Cosby's attorney, Marty Singer, declined to comment outside of court.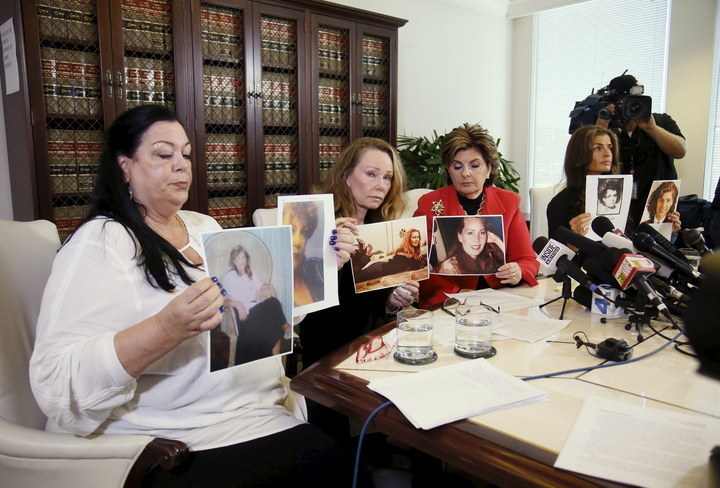 More than 40 women have so far come forward with accusations that Cosby either sexually harassed or assaulted them, often after being drugged.

Just last week, three more women, including a former Mrs. America, publicly accused Cosby of sexual assault. And on Tuesday, a 25-year-old model filed a civil lawsuit against Cosby claiming he too drugged and sexually assaulted her as a minor at the Playboy Mansion in 2008.
Cosby has also been sued for defamation by Janice Dickinson, the former supermodel and reality TV star who opened the floodgates with her own accusations of being sexually assaulted by the comedian.

The series of proceeding sexual assault accusation levied against Cosby has eroded his once stellar reputation and led to several planned business ventures being dropped.