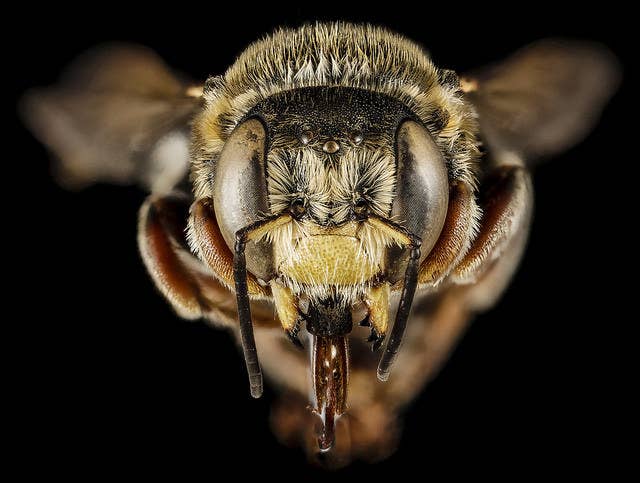 Federal officials listed seven species of Hawaiian yellow-faced bees as endangered Friday, a first for any bees in the US.
The seven species of bees had been marked for protection by the US Fish & Wildlife Service in 2011 following a yearlong study, but it wasn't possible at the time because other species were considered a higher priority.
Yellow-faced bees are found elsewhere in the world, but the Hawaiian species are are endemic to the state and pollinate only plant species that are native to the islands. Losing them could have a devastating effect on the ecosystem.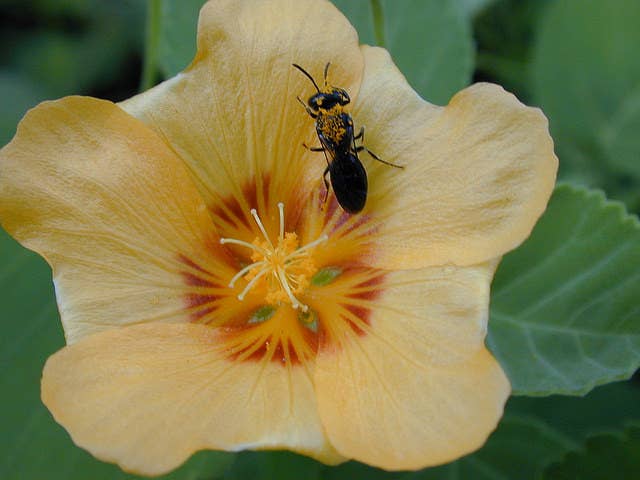 "Pollinators play such an important role," Fish and Wildlife spokesman Brent Lawrence told the Associated Press. "Listing these species as endangered will certainly help draw attention to the threats that have brought them close to extinction and it also allows us to begin the process of bringing about recovery."
The seven bees were added to the list along with three other animal species, the band-rumped storm-petrel, the orangeblack Hawaiian damselfly, and the anchialine pool shrimp.
Another 39 plant species from Hawaii were added to the federal list of endangered and threatened wildlife and plants. The protection takes effect Oct. 31.