Activist DeRay Mckesson, Other Protesters Won't Be Charged In Baton Rouge
Prosecutors said they won't prosecute 100 of 185 people arrested in protests following the shooting of Alton Sterling.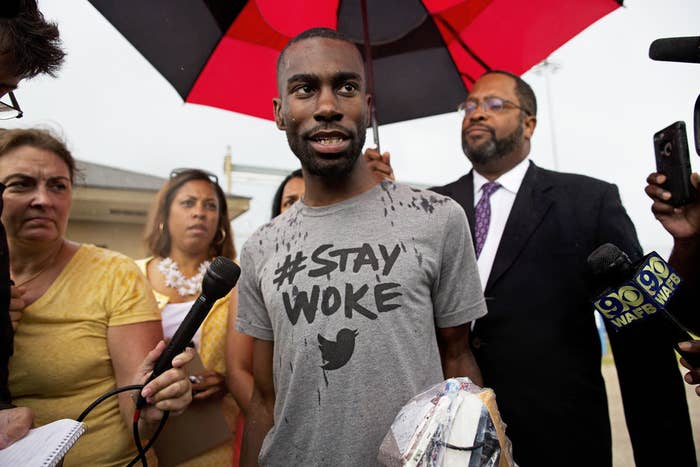 About 100 of 185 people arrested during protests against police violence in Baton Rouge, Louisiana, after the fatal police shooting of Alton Sterling will not be prosecuted, authorities said Friday, including well-known Black Lives Matter activist DeRay Mckesson.
District Attorney Hillar C. Moore said in a statement that he made the decision after reviewing 185 probable cause arrests between July 8 and July 11.
"These particular cases only involve facts where the person arrested failed to comply with an officer's direction to leave the roadway or public passage," Moore said. "While all citizens have the right to assemble and protest, they do not have the right to block streets and impede the flow of traffic."
As of Friday, only four protestors continued to be detained in the East Baton Rouge Parish Prison due to other matters, Moore said.
WBRZ-2 posted a list of people who were not going to be prosecuted. Mckesson, who had taken into custody as he live streamed the encounter on Perisope, was among them.
On Twitter, Mckesson was relieved to have the charges dropped, even if they spelled his name wrong on the list.