Baltimore Demonstrators Forced To Use Bread As Pillows, Attorney Says
Marci Johnson, a Baltimore public defender, said detained women used slices of bread for pillows while cramped in cold cells with limited drinking water. The Maryland Department of Corrections declined to comment on the alleged conditions.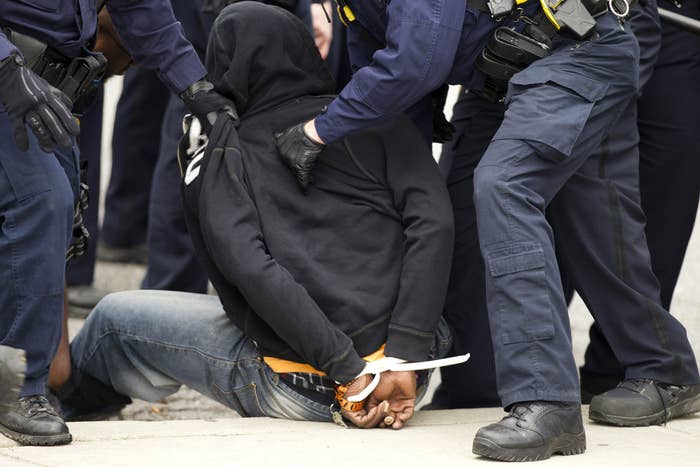 A Baltimore public defender who visited women arrested during Monday night's riots said they were being held in ill-equipped, cramped, cold cells, forcing some of them to use slices of bread as pillows.
Marci Johnson, an attorney with the Office of the Public Defender, on Wednesday interviewed women being held in Baltimore's Central Booking and Intake Facility.
Up to 15 women were packed in cells that measured about 100 square feet, with one sink, one toilet, and no pillows or blankets. Three times a day they were given four slices of bread, a piece of cheese, and a bag of cookies to eat, Johnson said.
"They were saving some of their bread and using it as pillows so they would have something to lay their heads on instead of a filthy concrete floor," Johnson told BuzzFeed News. "The conditions these women were being held in was shocking."
By Wednesday, 101 of the 235 demonstrators who were arrested Monday had been released from custody.
Johnson said most were held without being formally charged or having a bail hearing, which concerned the public defender because according to Maryland state law, people who are arrested must appear in court within 24 hours.
"The vast majority of the people we saw had been incarcerated for well over 24 hours," Johnson said.
Maryland Department of Corrections spokesperson Gerard Shields said his agency had no comment about the alleged conditions. Baltimore City State's Attorney's Office did not return calls for comment.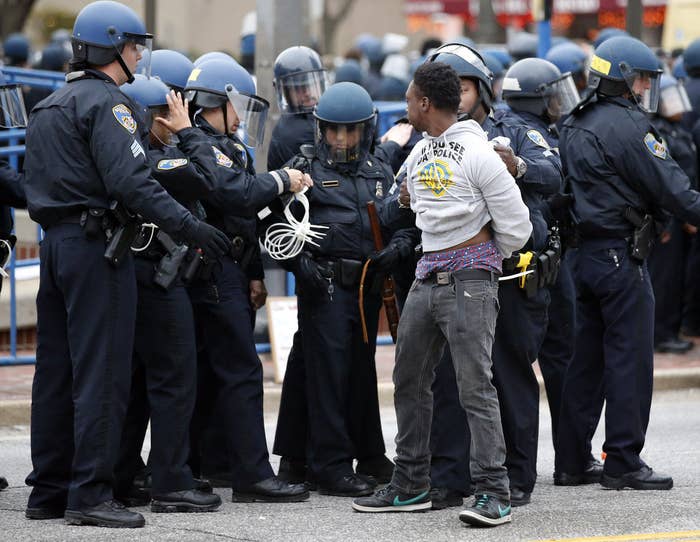 The detained women were also instructed not to drink water from the sink because it was bad, Johnson said. They sometimes received juice, but water was scarce because guards had to periodically wheel in a water cooler, she added.
Many had not seen a doctor or received required medication, Johnson said.
The women Johnson saw ranged in ages and background. Some were in high school, others were in their 40s. There were white women alongside black women, college graduates together with people with only a GED.
Some of the women began to cry when Johnson spoke with them.
"They had children at home and no one knew where they were," Johnson said. "Other women cried because they were so happy to talk to anyone."
Johnson said there could've been Eighth Amendment violations because of the "deplorable conditions" the women were held in.
The Pretrial Justice Institute, an organization advocating for pretrial reform, said it was unconstitutional and inhumane to hold protesters without charges while imposing exorbitant bonds.
"Arrests, arbitrary bond amounts and pretrial detention should never be used as [a] weapon against communities, even in moments of tension," the group said in a statement.
A Facebook post from Wednesday detailing what Johnson saw at the jail took off with more than 11,339 shares as of Thursday afternoon.
"I'm glad people are paying attention," Johnson said. "The outpouring and reposting has just been amazing and restored my faith in humanity."