At Least 30 People Injured In Afghanistan Earthquake
The earthquake left two children, eight women, and 20 men injured according to officials.
At least 30 people were injured after a 6.3 magnitude earthquake rocked Afghanistan Friday near the borders of Tajikistan and Pakistan.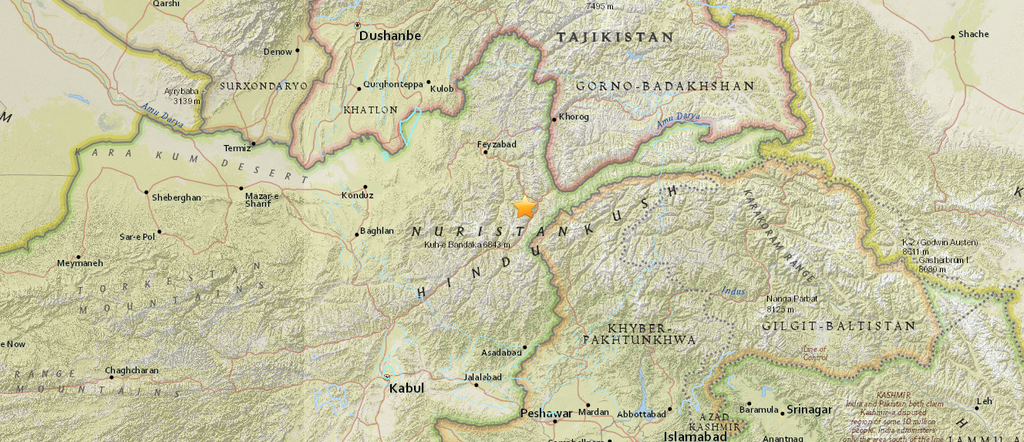 Emergency rescue service spokesman Bilal Ahmed Faizi said two children, eight women, and 20 men were hurt in the earthquake.
The temblor was about 126 miles deep near the borders of Afghanistan, Tajikistan, and Pakistan. It struck 25 miles west-southwest of Ashkasham, Afghanistan and 175 miles northeast of Kabul, the capital of Afghanistan.
This is a breaking post. Check back for updates.