As Embassies Reopen, Cuba And U.S. Acknowledge There Is Still Work To Be Done
"Change is rarely easy especially when earlier positions have been so deeply engrained and profoundly felt," said U.S. Secretary of State John Kerry.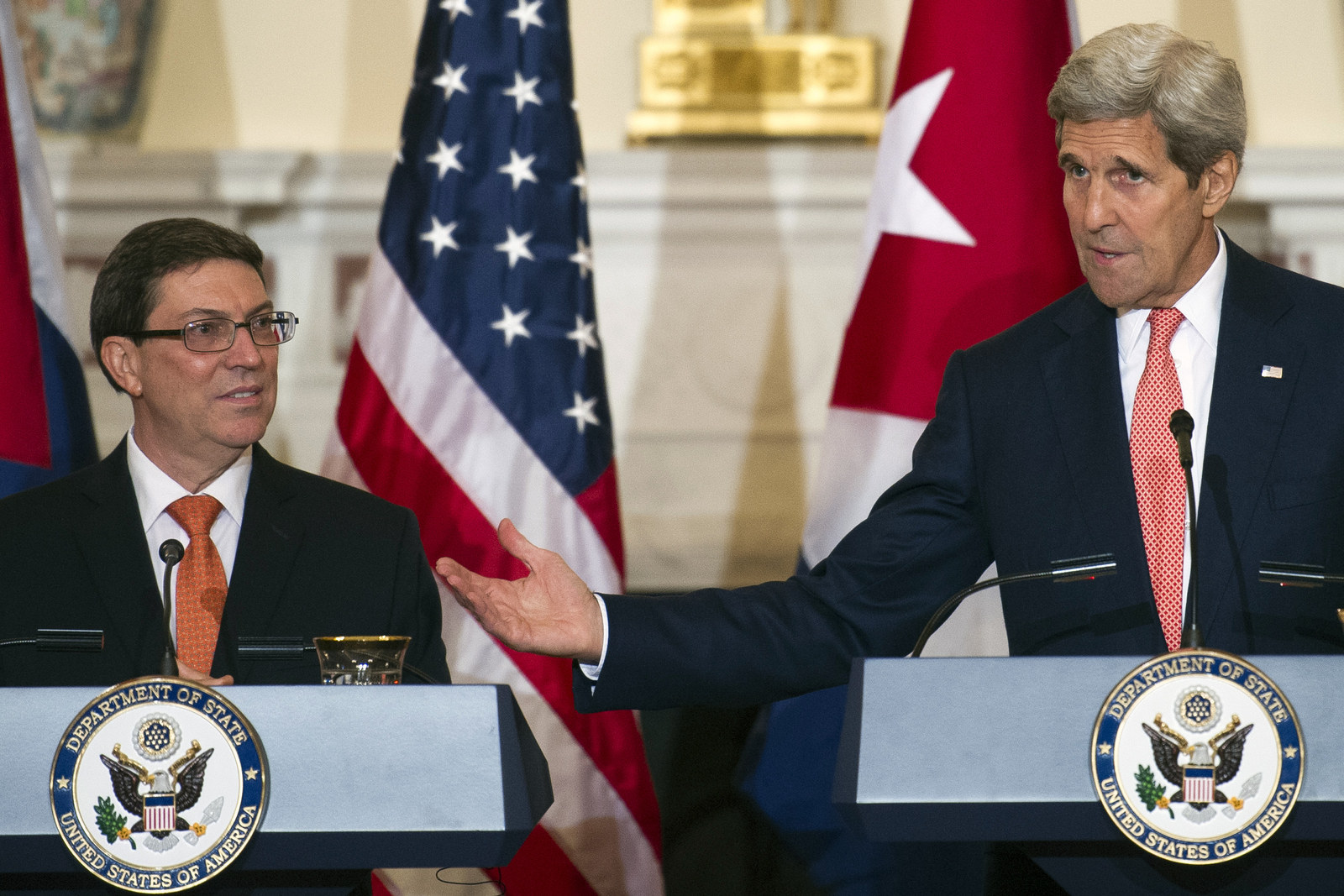 On the same day that the U.S. and Cuba officially restored full diplomatic relations, the top diplomats from each nation acknowledged that there is still a lot of work ahead.
At a joint news conference Monday, U.S. Secretary of State John Kerry and Cuban Foreign Minister Bruno Rodriguez said efforts to reverse trade embargo restrictions on the island nation were a first step in the right direction, but conversations over human rights and Guantanamo Bay would remain ongoing.
Cuba on Monday opened its embassy in Washington D.C. for the first time in 54 years after an agreement struck earlier this summer went into effect after midnight. But Kerry said the road to normalizing relations between between the two nations may be "long and complex."
"Change is rarely easy, especially when earlier positions have been so deeply engrained and profoundly felt," Kerry said. "Although we can learn from the past, President Obama believes, and so do I, that our citizens benefit far more from policies that aim to shape a better future."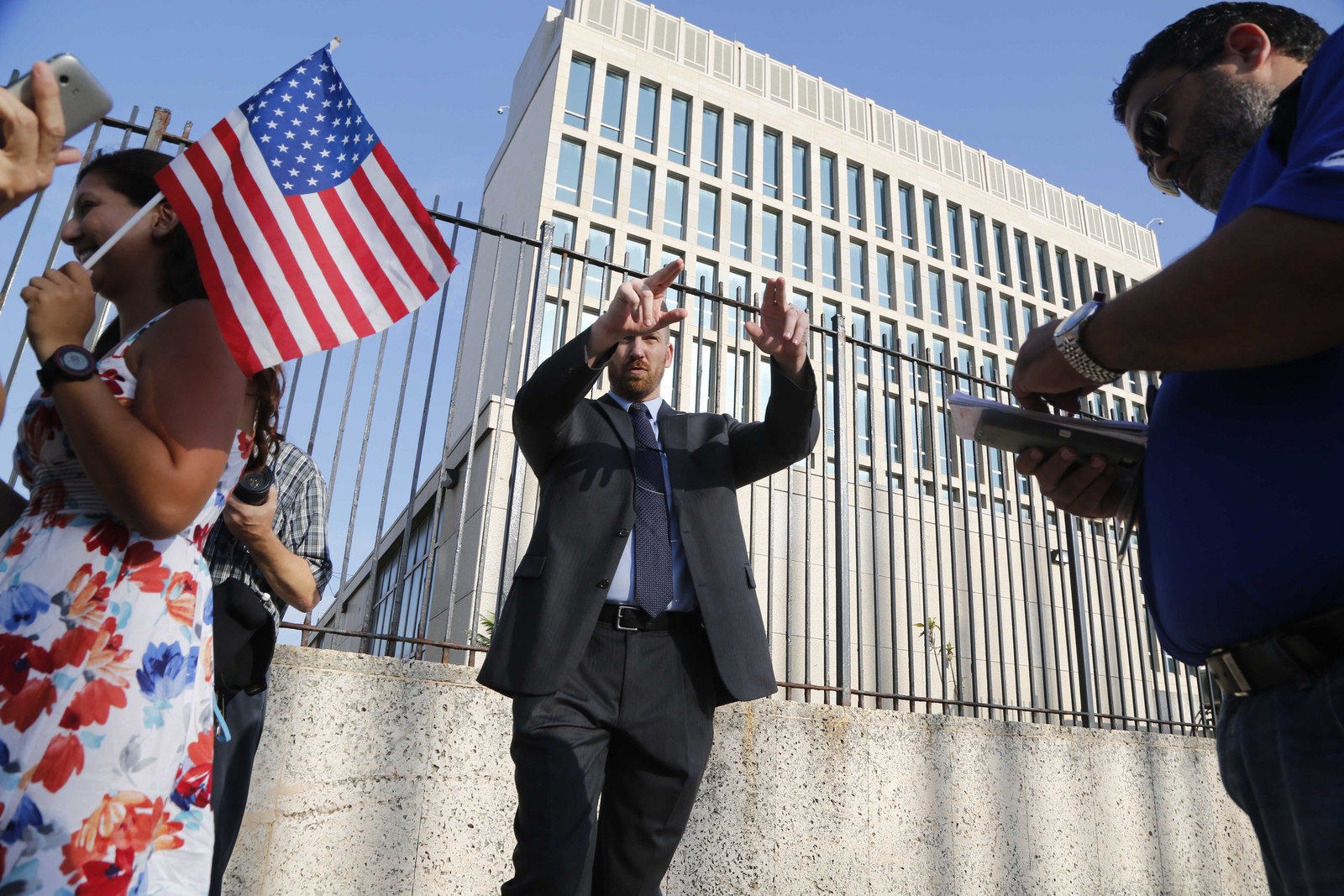 Kerry said he would be traveling to Havana to open the United States' embassy on Aug. 14.
One point of likely contention facing the new diplomatic relationship is the U.S. military base at Guantanamo. Rodriguez listed the return of the "illegally occupied" territory to Cuba, lifting the trade embargo, and respecting the sovereignty of their country as crucial issues moving forward.
Kerry acknowledged that Cuba felt strongly about Guantanamo, but said it wasn't something the U.S. was willing to discuss at the moment, though that could change.
Also during the conference, Rodriguez repeatedly mentioned Obama's ability to flex his executive powers to end the trade restrictions.
"In the meantime, the president of the United States can continue using his executive power to continue dismantling their blockade, not to pursue changes in Cuba," Rodriguez said. "That falls into our exclusive sovereignty, but pertains to the interest of U.S. citizens."