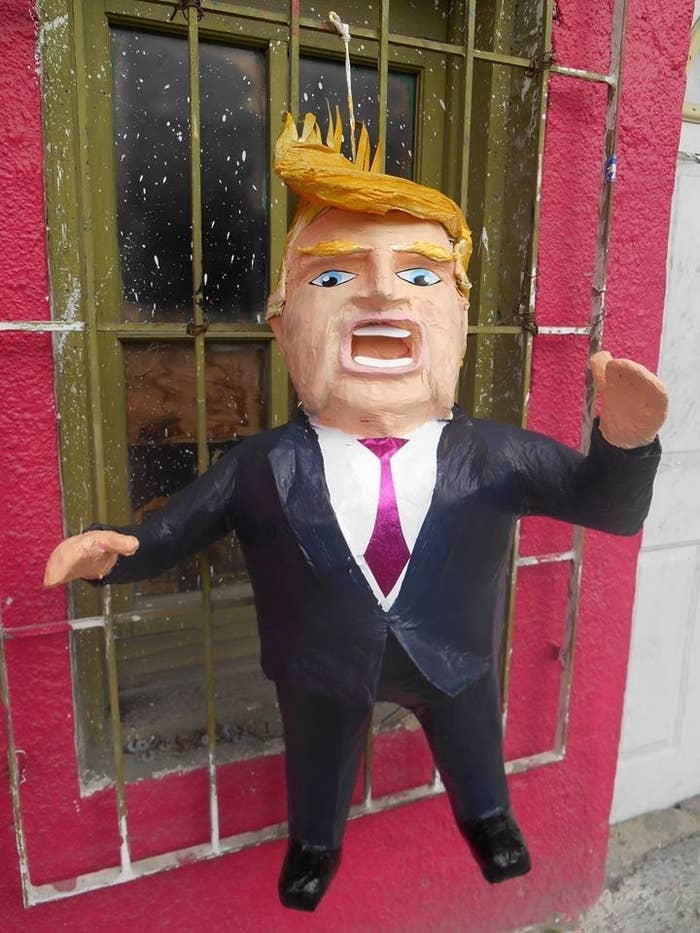 When billionaire Donald Trump accused Mexico this week of sending drugs, criminals, and rapists to the U.S., he stirred anger among many south of the border. So one Mexican artist decided to give them outlet — a piñata in the presidential candidate's likeness.
Dalton Javier Avalos Ramirez told BuzzFeed News that Trump's swooping hair was the hardest part of making the wire-frame figure, which is made of paper-mâché and cardboard.
"A lot of Mexicans are angry at this person," said Avalos Ramirez. "We've made piñatas of controversial people in the past and we thought it would be a good idea to make a piñata of Trump because a lot of people would like to hit him."
When Trump declared his presidential bid on Tuesday, he said Mexico only sends troubled people who bring their problems to the United States and promised to build a "Great Wall" along the border.
"They're bringing drugs, they're bringing crime," he said in a speech at Trump Tower in New York. "They're rapists and some, I assume, are good people, but I speak to border guards and they're telling us what we're getting."
Avalos Ramirez said they've received 10 orders for Trump piñatas, some of them in the United States, ever since the first one went up outside his shop in Reynosa, Tamaulipas.
As news of the piñata spread, Trump on Friday night sought to clarify his comments regarding Mexico, tweeting: