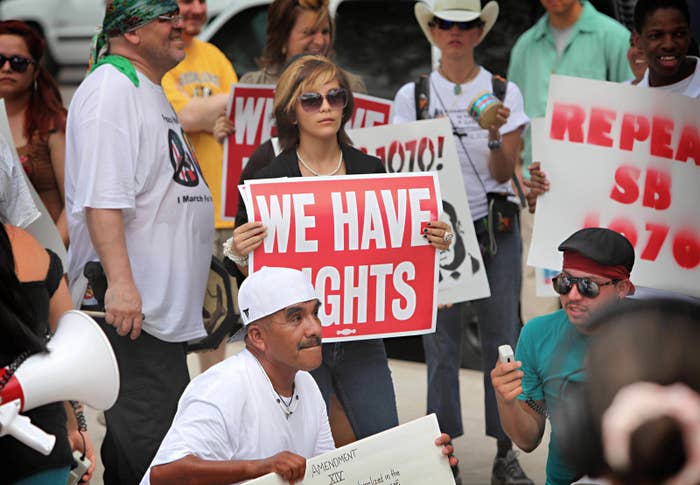 Arizona on Thursday announced plans to curtail the controversial practice of requiring officers to take a "show me your papers" approach to people suspected of being in the country illegally, effectively neutering what critics have called one of the most anti-immigrant laws in the US.
The law, known as SB 1070, was signed in 2010 by then-Gov. Jan Brewer, prompting widespread protests, boycotts, and a slew of legal challenges, including from the Department of Justice.

In 2012, the Supreme Court voided three provisions of SB 1070 because they were preempted by federal immigration laws, but upheld the provision requiring police officers to check the immigration status of people they stopped.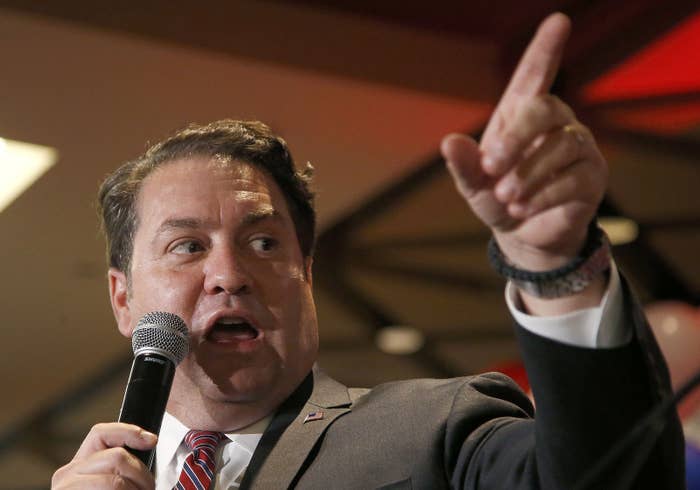 On Thursday, however, Arizona State Attorney General Mark Brnovich issued new guidance to clarify when, where, and how local police can check someone's immigration status.
"We wanted clarity to make sure no one being pulled over was racially profiled or that their immigration status was being checked just because of their background," Brnovich told BuzzFeed News. "As Arizona's chief law enforcement officer, I don't want that and I don't think other law enforcement officers want that."
According to the new guidelines, police can't use race or ethnicity to develop reasonable suspicion that someone is undocumented, nor can they stop people solely to investigate immigration status. They also cannot hold people in order to determine residency status if it will extend the stop or detention beyond the time they would typically hold someone.
Police also can't detain or prolong a stop of someone they know to be undocumented.
The guidelines, based in part on an agreement reached with immigrant rights groups that had filed a lawsuit challenging SB 1070, is going out to 20 of the largest law enforcement agencies in Arizona.

"The law has been massively gutted," said Karen Tumlin, legal director for the National Immigration Law Center, which was involved in the challenge against SB 1070. "From this day forward, any law enforcement agency that racially profiles no longer has the cover of SB 1070 to hide behind."
Even so, Brnovich called the settlement a win because law enforcement officials can still check the immigration status of people, so long as they stay within the boundaries set by his new guidance.
"We have succeeded by keeping the key provisions of SB 1070 in place," Brnovich said in a statement. "Our goal while negotiating this settlement was to find a common sense solution that protects Arizona taxpayers while helping our great state move forward."
Now, Tumlin said it will all depend on whether law enforcement agencies follow those new guidelines.
Maricopa County Sheriff Joe Arpaio, for example, could face charges for refusing to comply with a federal court order in 2013 to stop profiling Latino drivers.
"It's important for us to see whether the lives of people of color in Arizona are changed, or whether these are just pretty words on paper," Tumlin told BuzzFeed News. "Is the leadership in Arizona going to live up to the letter of the Attorney General and turn away from the old anti-immigrant administration? A question our nation is currently facing."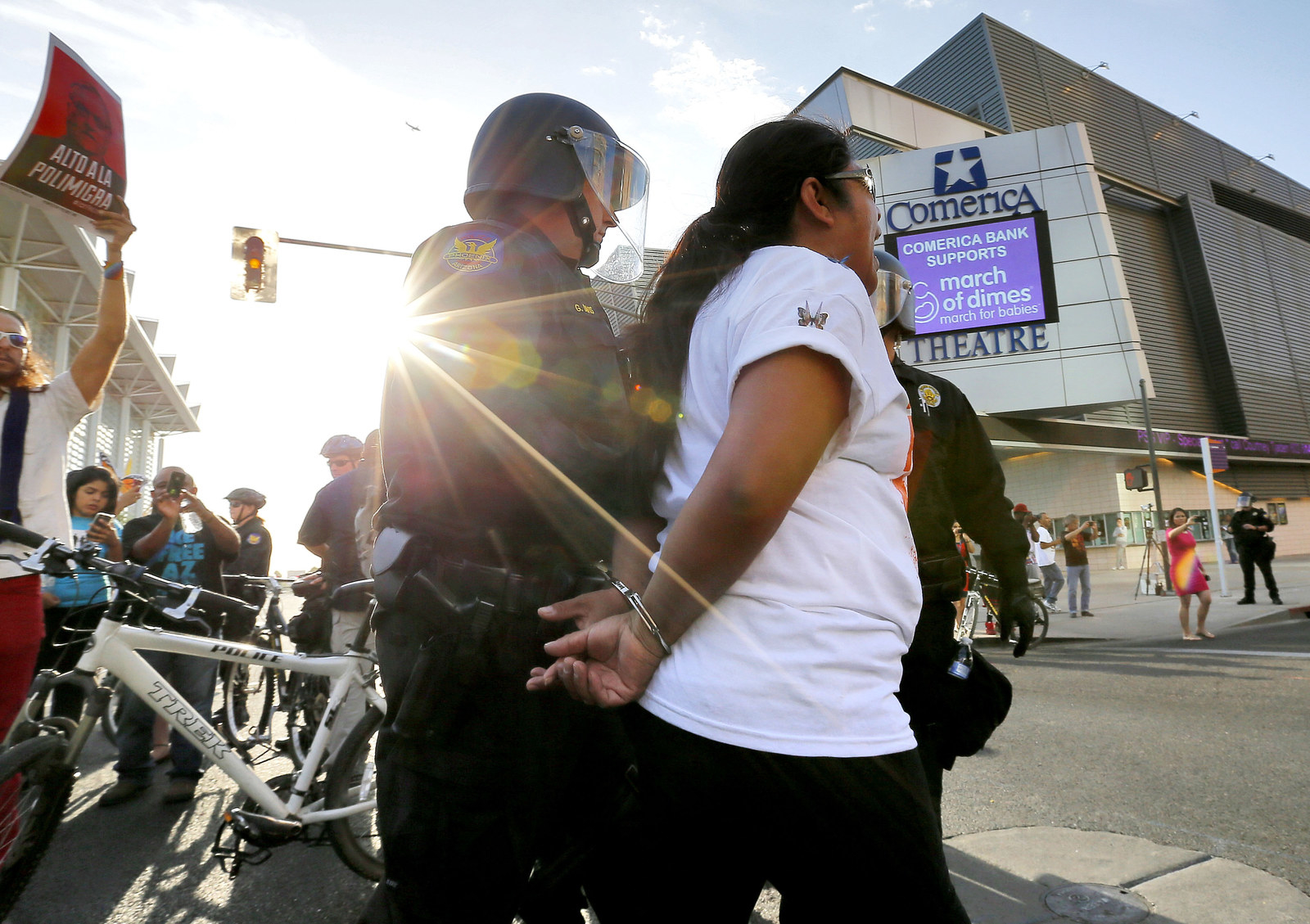 Also as part of the agreement Arizona wont try to bring back another section of SB1070, which would've made it illegal for day laborers to seek work and enter the car of someone trying to hire them. The provision would've also made it a crime for someone to hire a day laborer.
However, that section of the bill wasn't being enforced because of a preliminary injunction by a federal appeals court.
Salvador Reza, with Barrio Defense Committees in Phoenix, Arizona, said that while a big victory was won Thursday he wasn't pleased that police officers were still able to ask people for documents.
"It's good for the day laborers but it's not good for the rest of the community as a whole because SB1070 still allows police to ask for documents during 'legal stops,'" Reza told BuzzFeed News. "Which in Arizona can be anything from a broken tail light to a broken windshield wiper."
He said immigrant advocates must continuing educating the public, specifically immigrants about the rights they have when officers ask them for documents.
"It is not the time to let your guard down, we have to let the community know it's not safe and they have to know their rights," Reza said.