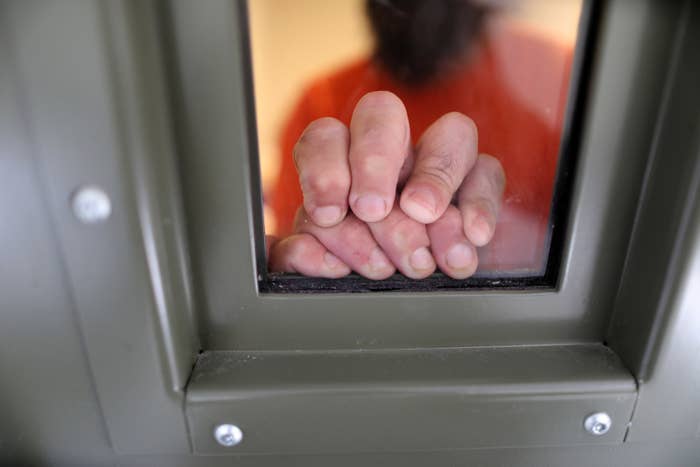 The death of an undocumented immigrant while in the custody of federal authorities is the latest in a series of deaths that advocates worry will continue to grow as more people living illegally in the US are detained under the Trump administration.
Vicente Caceres-Maradiaga, 46, died Wednesday night from acute coronary syndrome as he was being transferred to a hospital from a private detention center in Adelanto, California. He is the ninth person to die in the custody of US Immigration and Customs Enforcement (ICE) this fiscal year, which started Oct. 1. That compares to 10 deaths for all of fiscal year 2016.
The Daily Beast was the first to report on the trend.
Christina Fialho, executive director of Community Initiatives for Visiting Immigrants in Confinement (CIVIC), said the deaths were disturbing.
"They also point to systemic failures that are likely to grow even starker as the Trump administration carries out its crackdown on immigration," Fialho told BuzzFeed News. "I have no doubt that the increase in immigration detention deaths is directly connected to both the increase in the number of people detained and the effective elimination of federal standards on humane treatment."
Operating under executive orders and memos from the Trump administration that call for an increase in arrests of people living illegally in the US, data analyzed by the Transactional Records Access Clearinghouse (TRAC) at Syracuse University found that there has already been a sharp increase in the number of detainees who are waiting for their court cases to be heard.
The rise in both the number of arrests and detainees is a change from the Obama administration, which allowed many undocumented immigrants out of detention while their legal cases played out — a practice maligned by critics as "catch-and-release." During Obama's tenure, 27% of people with immigration cases were kept in custody, compared to 61% under Trump, according to TRAC.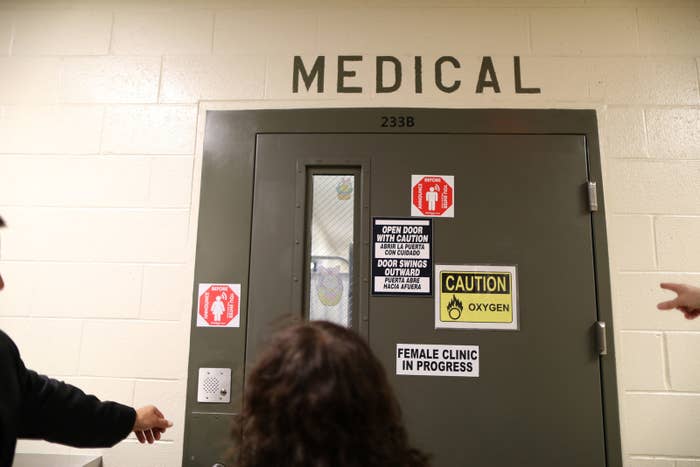 Caceres-Maradiaga had been in ICE custody since May 22 after being arrested in Los Angeles. ICE said he had two prior convictions — a DUI and another for fraud — and was facing deportation.

ICE said Caceres-Maradiaga collapsed while playing soccer, and that guards tried to resuscitate him multiple times, including using a defibrillator. The Honduran had been diagnosed with hypertension and an umbilical hernia, and was being treated for both conditions while in custody.
He is the third ICE detainee to die at the Adelanto Detention Center since March.
Osmar Epifanio Gonzalez-Gadba, 32, died on March 28, six days after being found hanging in his cell, ICE said in a statement. He died of heart failure caused by the cerebral edema, which resulted from asphyxiation.
On April 13, Sergio Alonso Lopez, 55, died due to internal bleeding, authorities said. Lopez was transferred to a hospital from Adelanto after he vomited blood.
Virginia Kice, spokeswoman for ICE, said detainees who have health conditions like Caceres-Maradiaga are counseled by medical staff about day-to-day activity restrictions, but do not restrict access to recreation areas.
"Adelanto is subject to comprehensive regular inspections to ensure the center is meeting the agency's rigorous standards of care," Kice said in a statement to BuzzFeed News. "If an inspection identifies any compliance issues, those deficiencies must be promptly addressed through a corrective action plan."
In fiscal year 2016, the health care staff at Adelanto conducted more than 57,000 visits, including 7,700 dental appointments and 9,800 appointments related to mental health.

But Amy Fischer, policy director for Refugee and Immigrant Center for Education and Legal Services, said the increase of in-custody deaths is a result of ICE's efforts to expand detention space and lower already inadequate standards.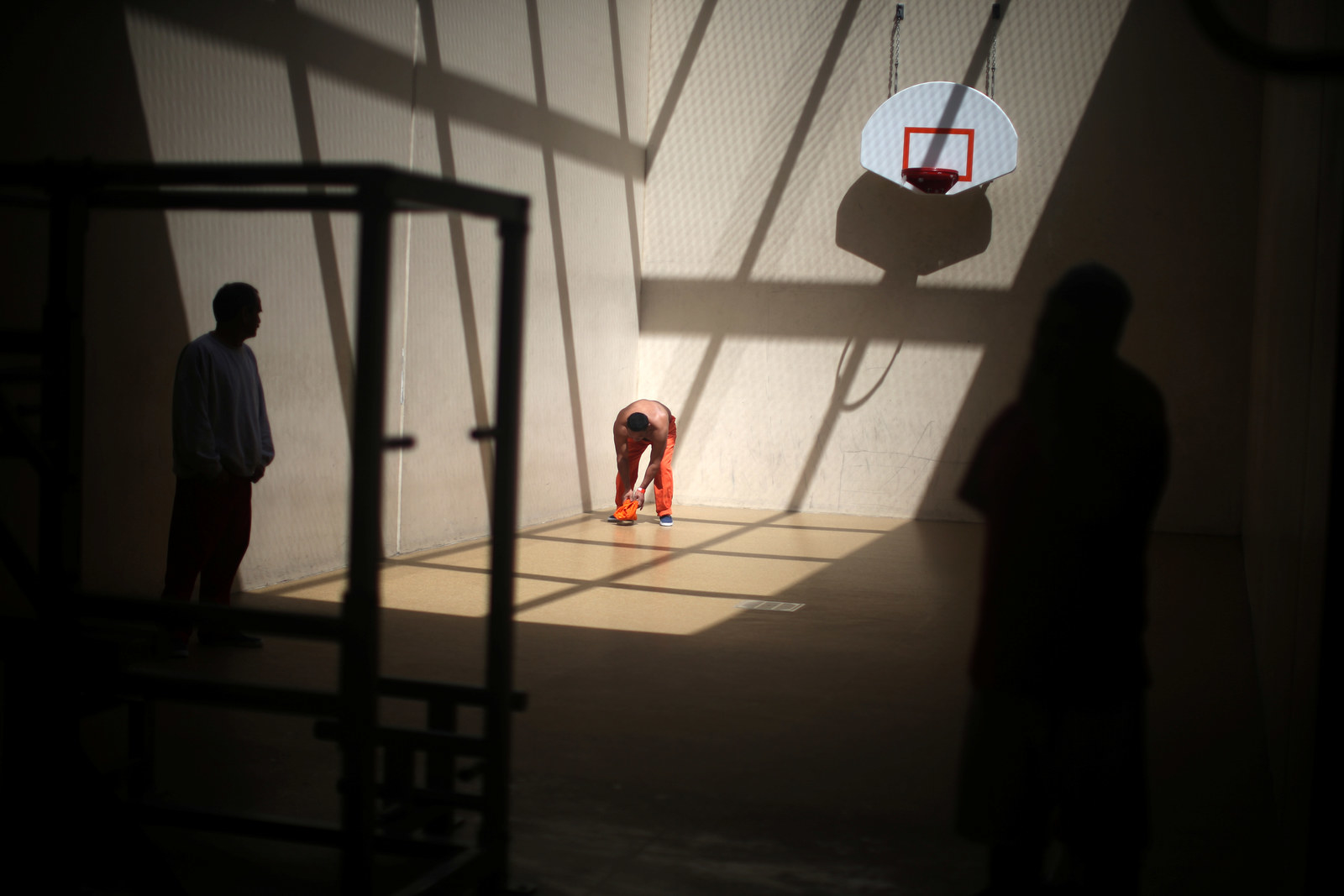 "Anyone who has ever spent time in a detention center knows that the medical care is inadequate, the mental health care is nonexistent, the conditions are inhumane," Fischer told BuzzFeed News. "We can only assume we'll see more tragic deaths in detention until we decide to dismantle this detention and deportation machine."
GEO Group, the private prison company that operates the Adelanto Detention Center, declined to comment specifically on Caceres-Maradiaga's death. But in a statement, the company said medical care at Adelanto and "all other ICE facilities operated by GEO is provided pursuant to mandated, performance-based national detention standards set by US Immigration and Customs Enforcement."
The current health provider, Nashville-based Correct Care Solutions, did not immediately return a request for comment.

Medical issues for immigrant detainees are not new. A 2016 report documented 56 deaths in ICE custody during the Obama administration, including six suicides and a death after an attempted suicide.
Another report released in April by CIVIC and Human Rights Watch said subpar medical care contributed to seven detainee deaths out of 18 they analyzed. The analysis determined the issues could be made worse because of the Trump administration's plans to reverse reforms meant to improve oversight of the detention facilities, including the most recent standards for contracts with county jails.