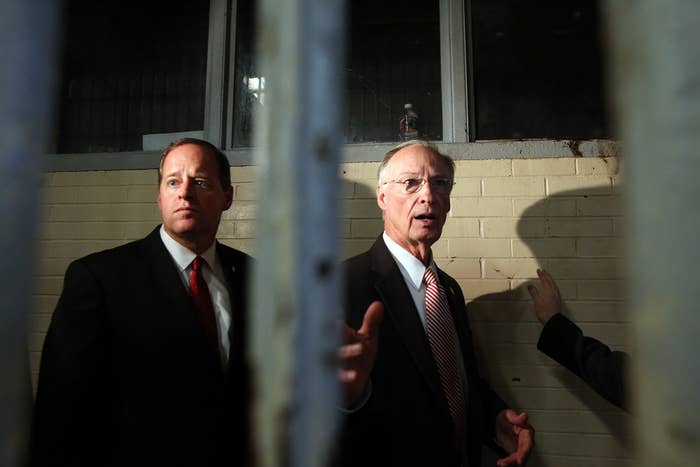 Alabama Governor Robert Bentley's top aide resigned Wednesday, a week after he admitted to making inappropriate and sexual comments to her.
Rebekah Mason said she was resigning as Bentley's senior political advisor.
"I have resigned as Senior Political Advisor to Gov. Bentley and will no longer be paid from his campaign fund," WAFF-TV reported. "I have also ended my work with the Alabama Council For Excellent Government. My only plans are to focus my full attention on my precious children and my husband who I love dearly."
Mason's resignation comes on the same day Representative Ed Henry said he would start the impeachment process against Bentley next week.
At a news conference at the capital on March 23, Bentley apologized for saying "some inappropriate things," but denied having a physical relationship with Mason.
"Today I want to apologize to the people of the state of Alabama and once again, I want to apologize to my family. I am truly sorry and I accept full responsibility," Bentley said.
Bentley had been accused by Spencer Collier, the state's former law enforcement secretary, of making sexually charged comments and having an improper relationship with Mason.
The accusations came after Collier was fired Tuesday for "a number of issues," including the possible misuse of state funds, the governor's office said in a statement.